This past spring we did some bird seed outline artwork for our 3yo. We bought some cheap bird seed from the store, only using about a cup of it. I drew an outline of a bird for Beeps, but Coco and Dreamer drew their own. We then outlined the picture with Elmer's glue and they sprinkled seed to their hearts' content. After shaking off the excess, voila! They loved this.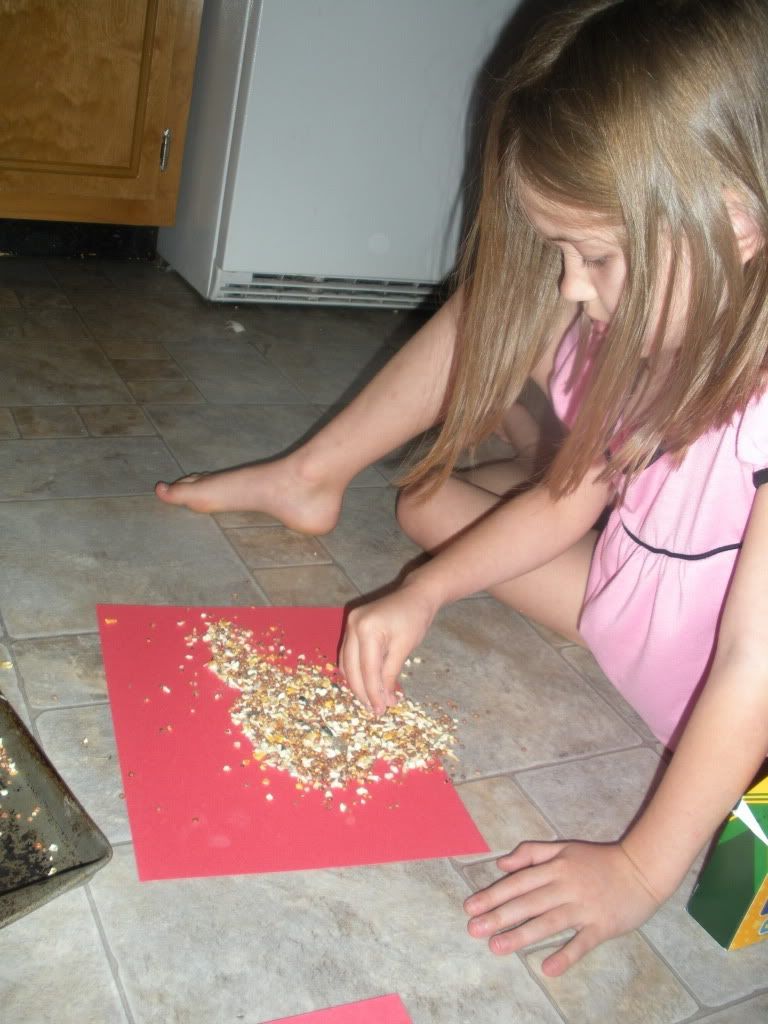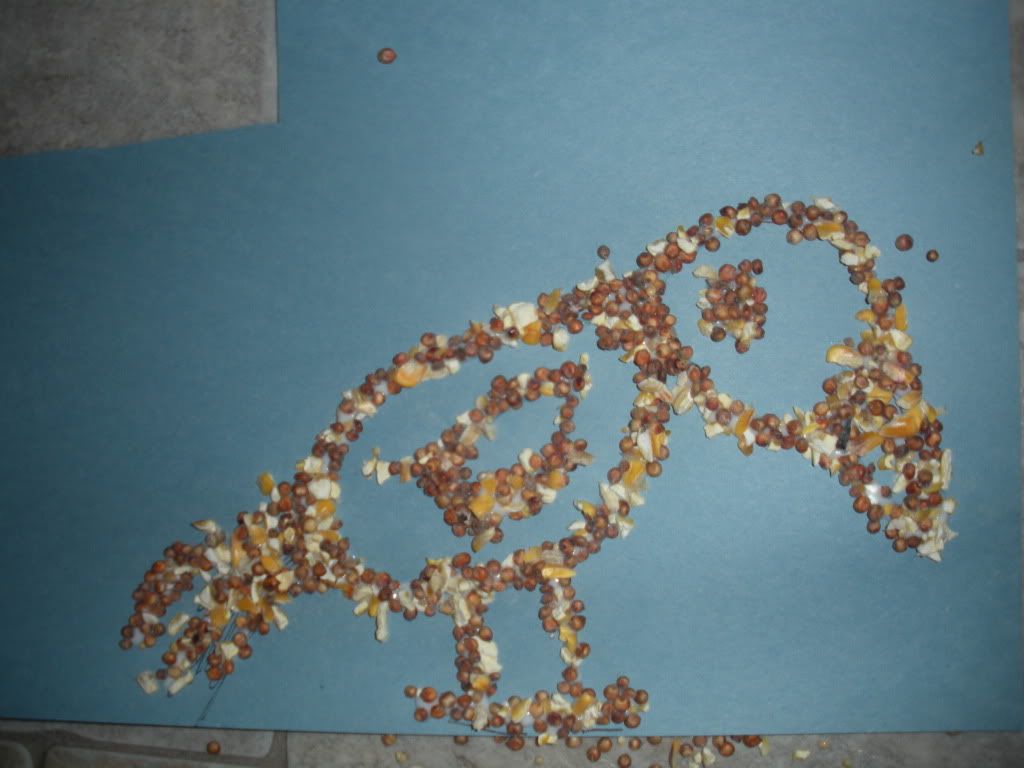 We have been putting a cup of bird seed or so out on our deck railing and enhanced our study of birds by watching them.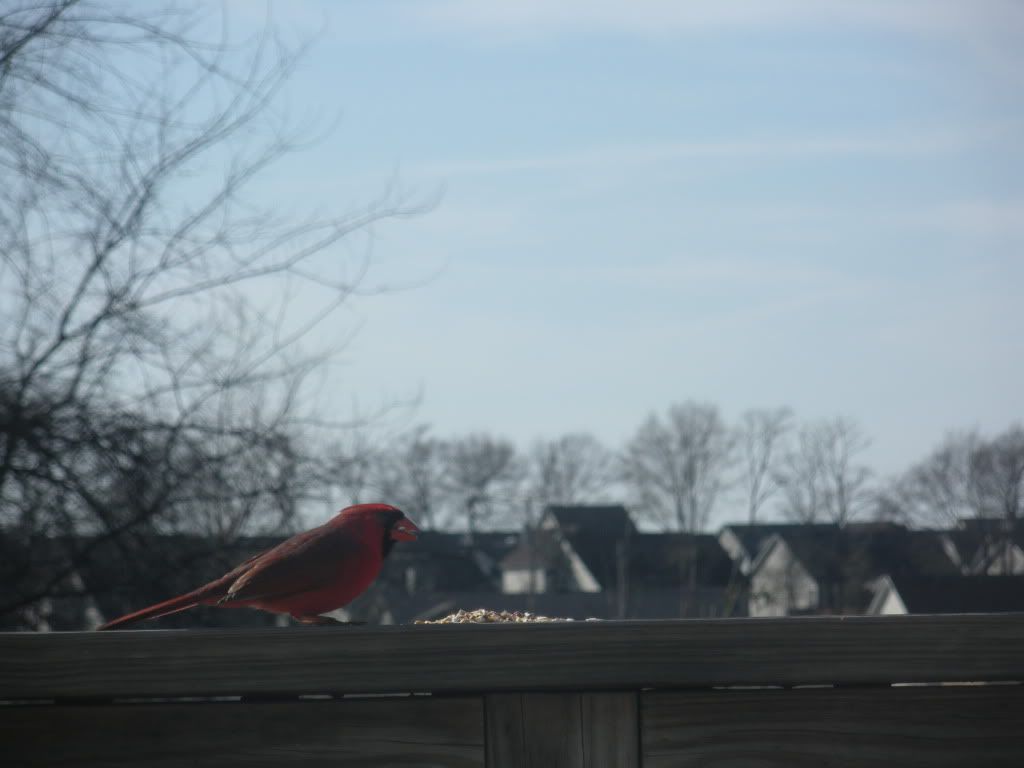 Here are some wonderful bird books to check out.
Julie