After reading the creation account in Classic Bible Stories, we decided to really cement in on which days God did what. I can't even remember it, so I need to study too! ;)
I found multiple different lapbooking ideas. Of course, we put them in our 3-ring binder notebook instead of in file folders. I found lapbooks at Dynamic 2 Moms, Lapbook Lessons, and Heart of Wisdom Blog. Here are pictures of the pages.
The Eve with movable snake you can find at Christian Preschool Printables.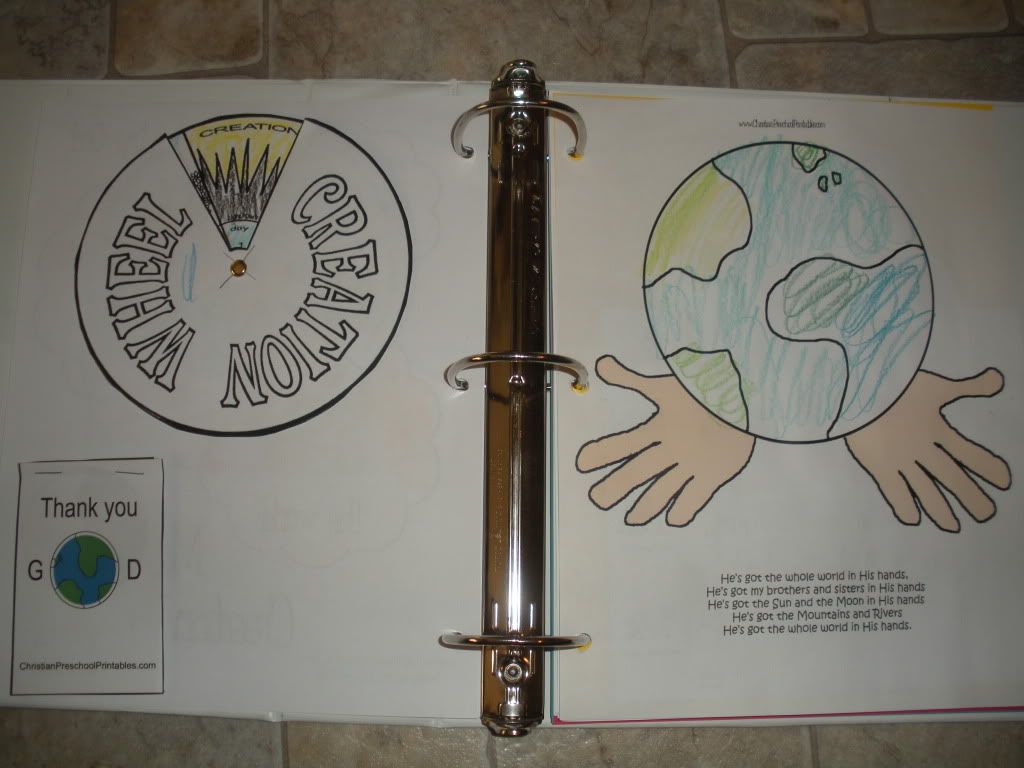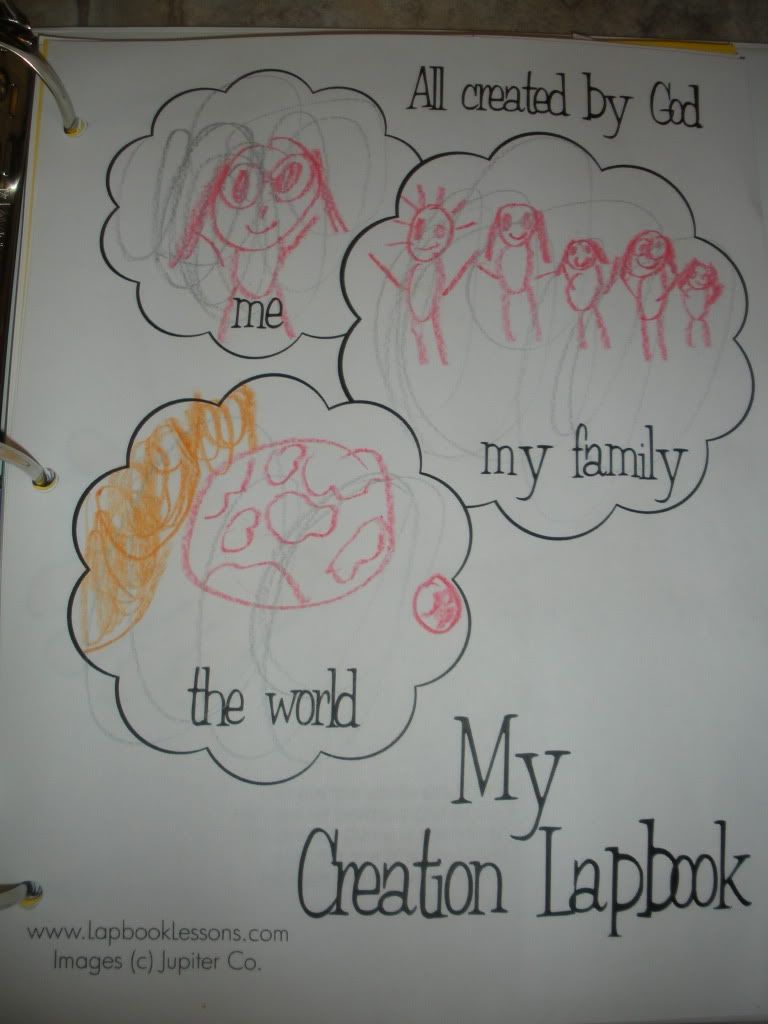 Julie