We read
Noah's Ark
from our Sonlight P3/4 recently. Even though there are no words, we had no problem talking about the many, many tiny details in this wonderful book.
To engage our 3yo with more hands-on activities, we encouraged her to be the different sorts of animals in the book, complete with animal sounds and motions. Then we put some lapbooking components in a notebook I've made especially for her. She
loves
this notebook, but she tore it all apart about 2 weeks ago, so she took a break. She vows never to tear it again! :)
Here are some pictures of the lapbooking parts. I found them at
Lapbook Lessons
.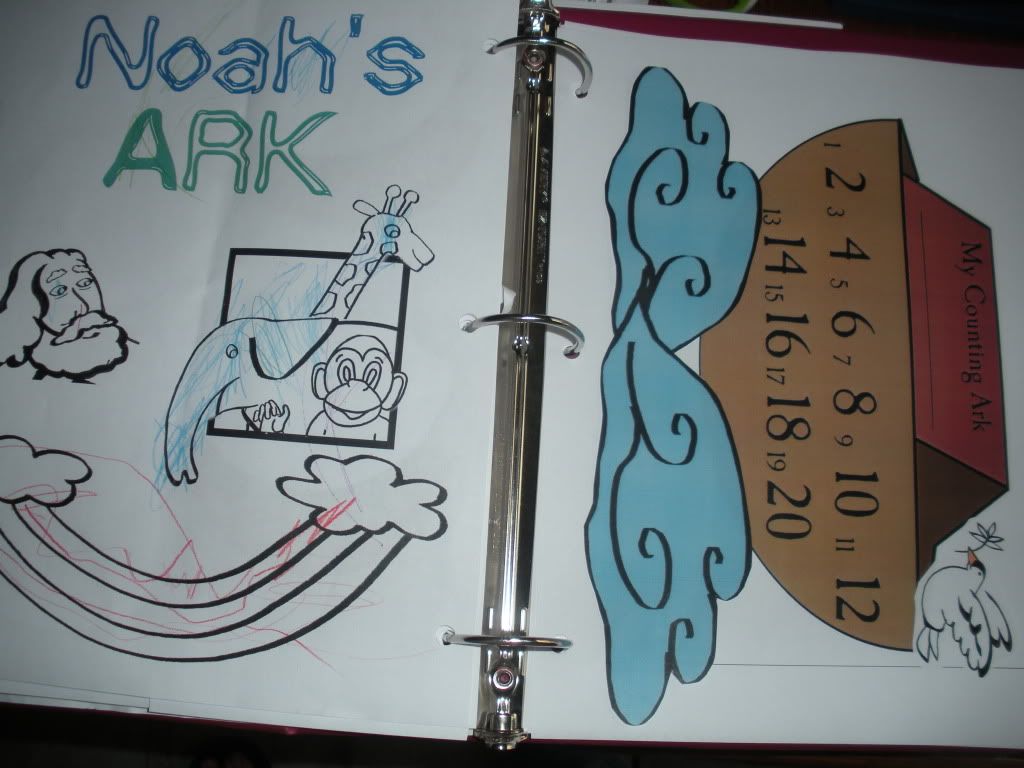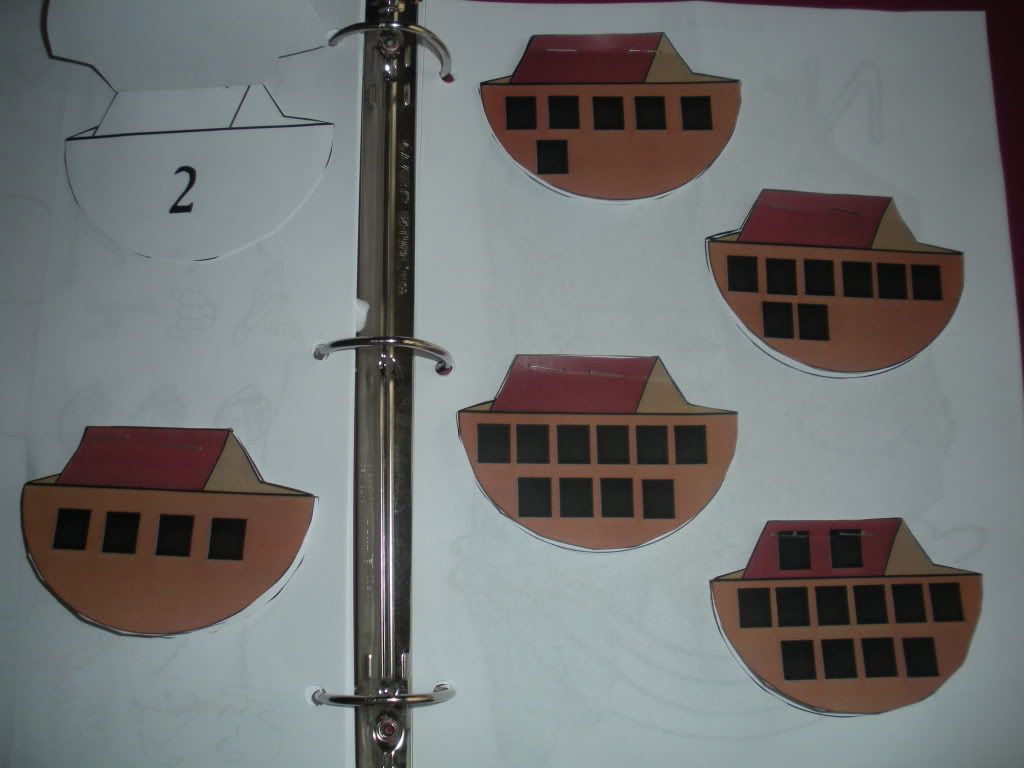 Julie