In May we went to The Homestead, which is a living pioneer farm. My camera went dead while we were there, but there were draft horses, oxen, pigs, chickens, sheep, a working garden. One time we went they were cooking squirrel in a cast iron skillet on the old stove. They have days when they shear sheep. The last time we went, we bought some wool and a homemade candle; see picture below. I was hoping to card the wool to show the girls how it was done. The people wear clothes of the era, and everything they do is true to the time.
It was so much fun, and I asked a bunch of questions. I learned that they would have a dirt yard all around the house without grass because there would be no mowing plus, they wanted to keep the snakes away from the house. The lady of the house would sweep the yard! Enjoy!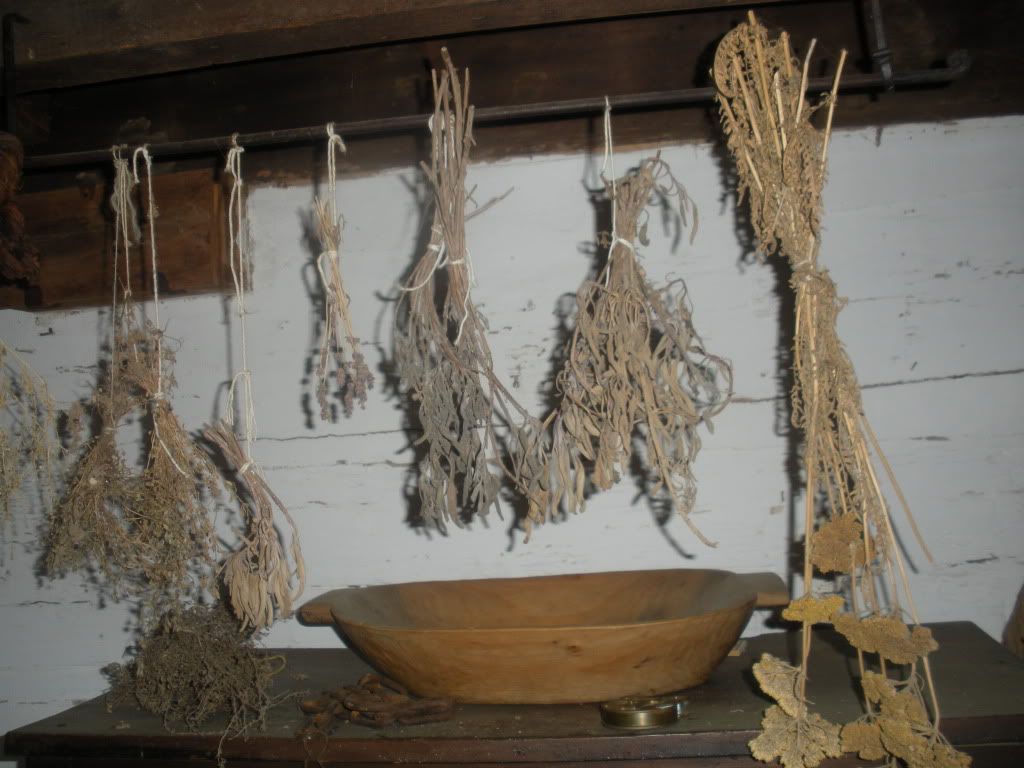 Drying herbs in the kitchen.
Stove where they cooked the squirrel meat!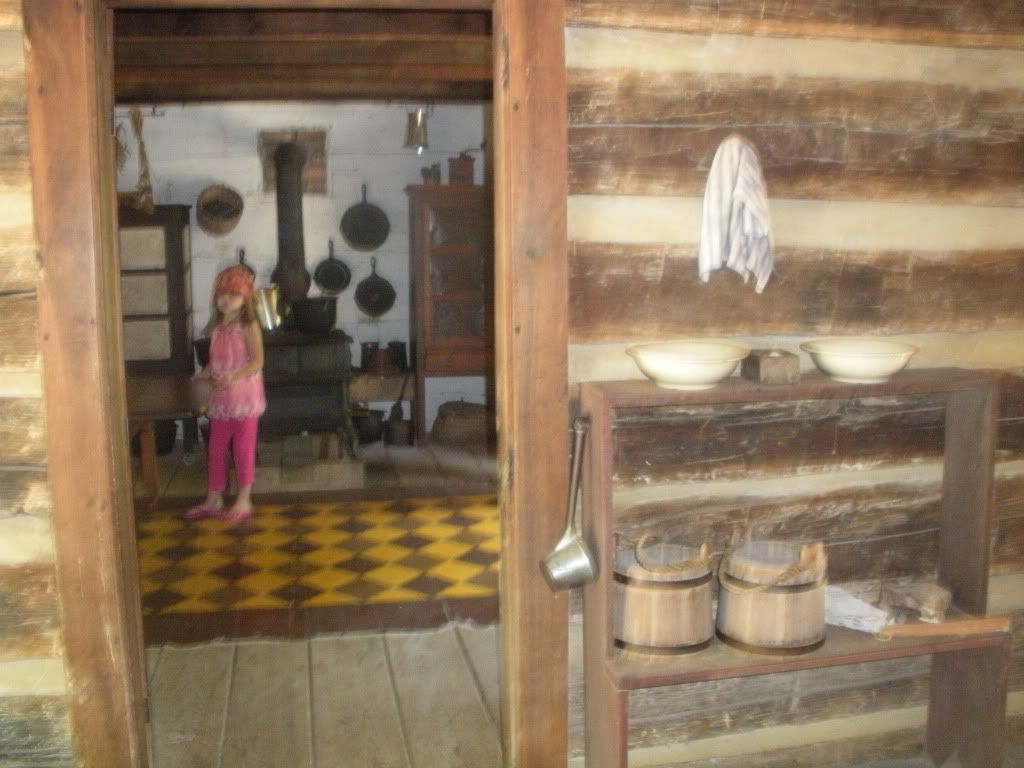 This picture is taken from the breezeway into the kitchen.
Here is the man hand planting tobacco in the field. He told us they sprouted the seeds in March, and covered them with pine boughs to protect from frost. Then, in May they take a bucketful out to the field and plant them on small mounds of soil. They have a barn where they hang the dried tobacco and smoke it. Tobacco!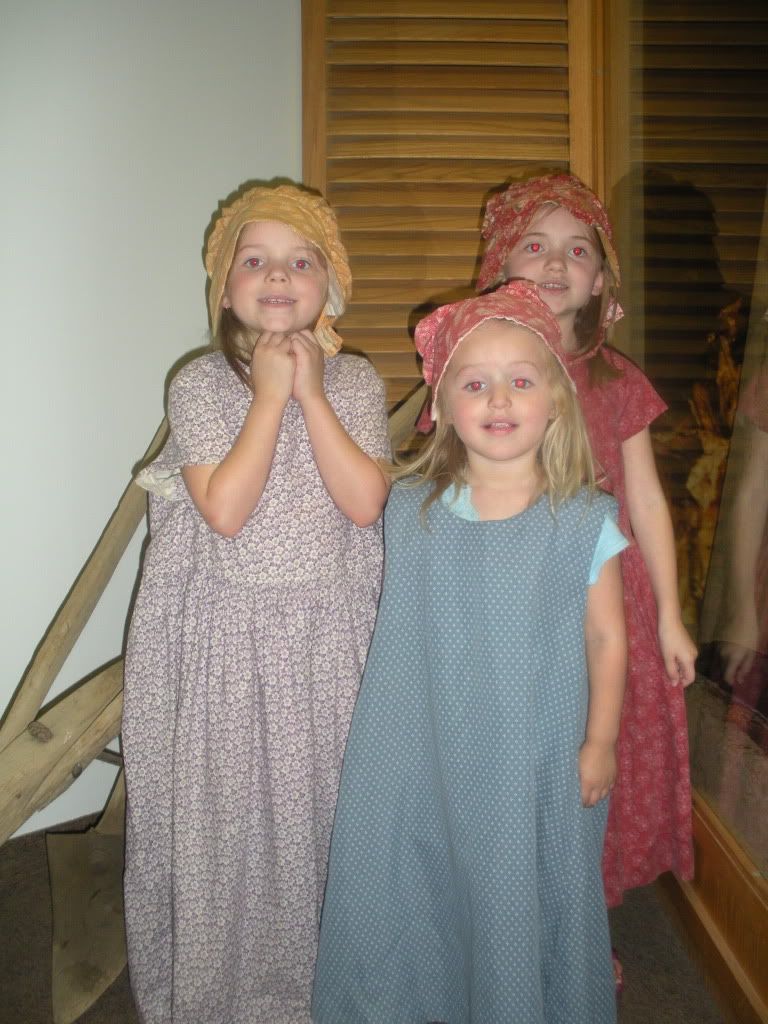 Here are the girls in dress-up clothes they had in the museum.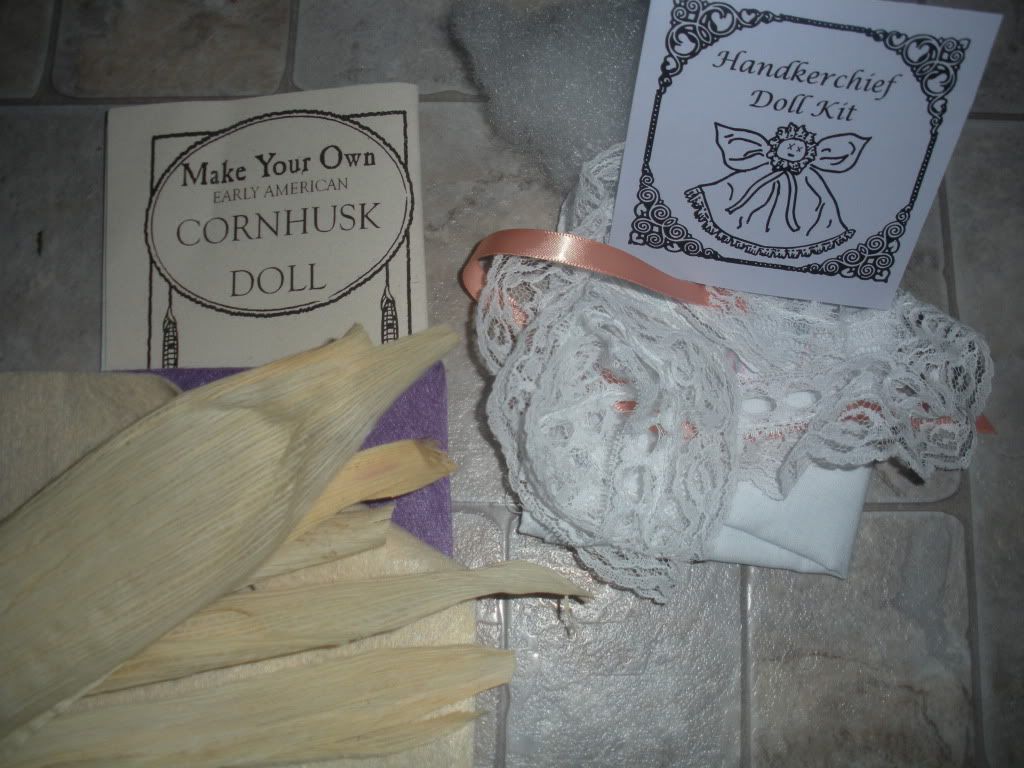 Here are some fun kits I found at the pioneer farm. Everything is included, so it was worth it for us!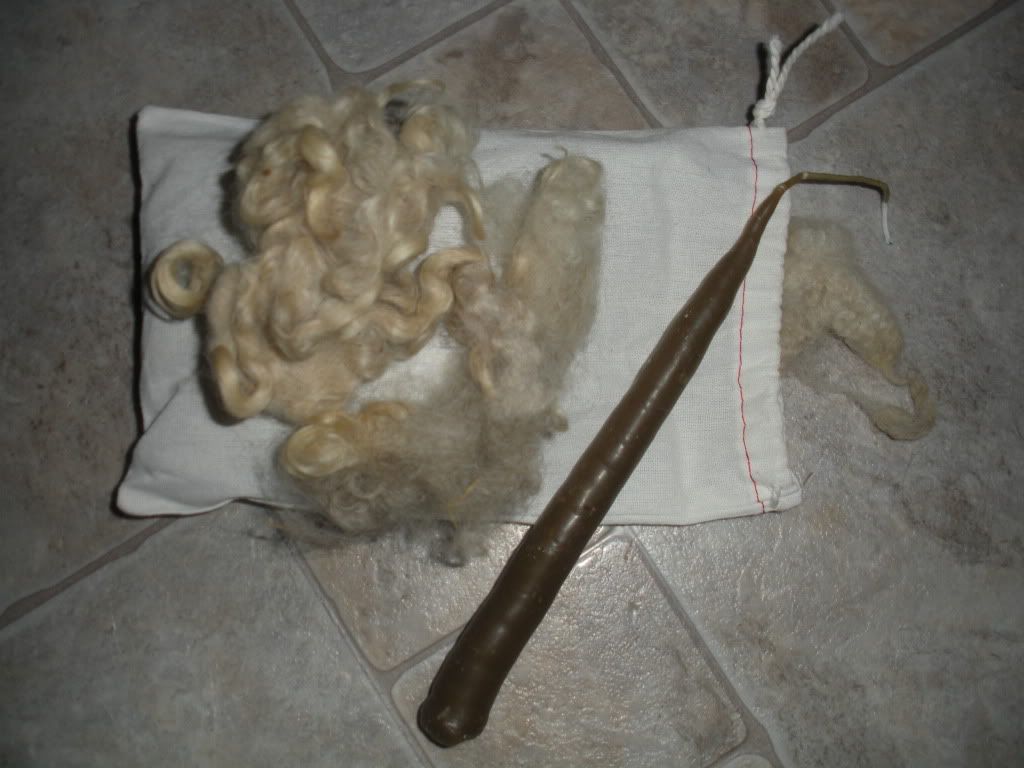 Here are the wool and candles they gave us.
Any living farm you can get to would be well worth it!
Julie