I rearranged WP's schedule for the Native American units to match more regionally. Since exploration of America started in the east, the woodland Indians made sense to me. We started with the Cherokee and
If You Lived With the Cherokee
. As usual, I made some lapbooking components to put in our notebooks. I wrote some notes about each picture under it.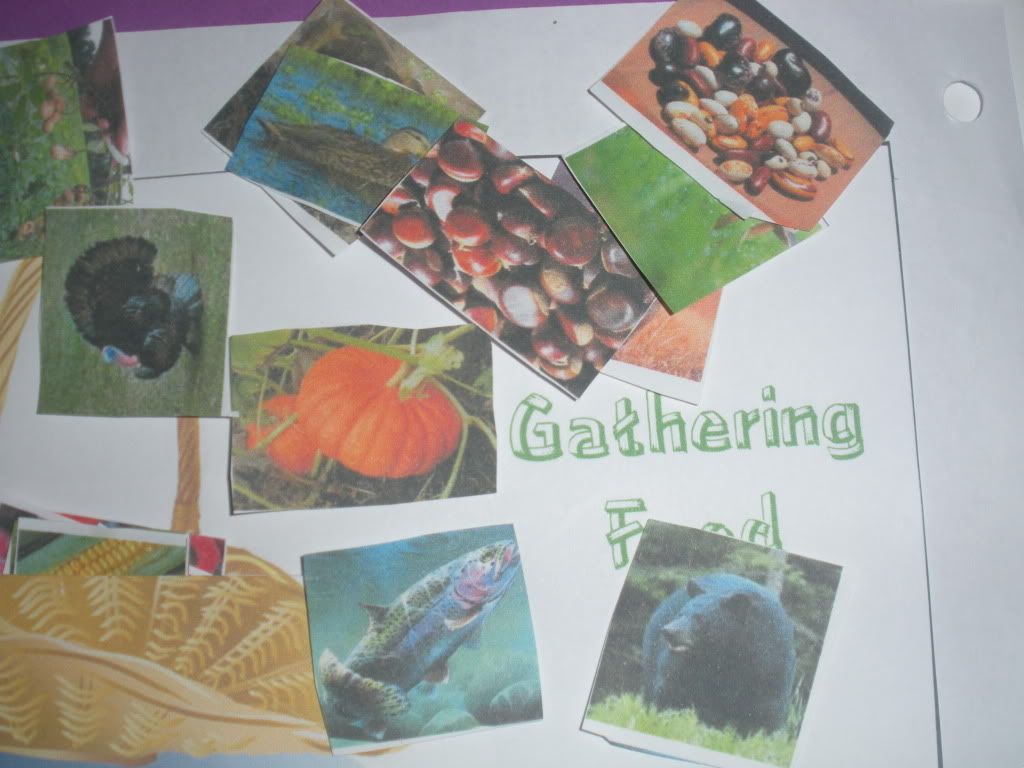 These are the types of food that the Cherokee had access to. I made this one. The things are stored in the basket pocket.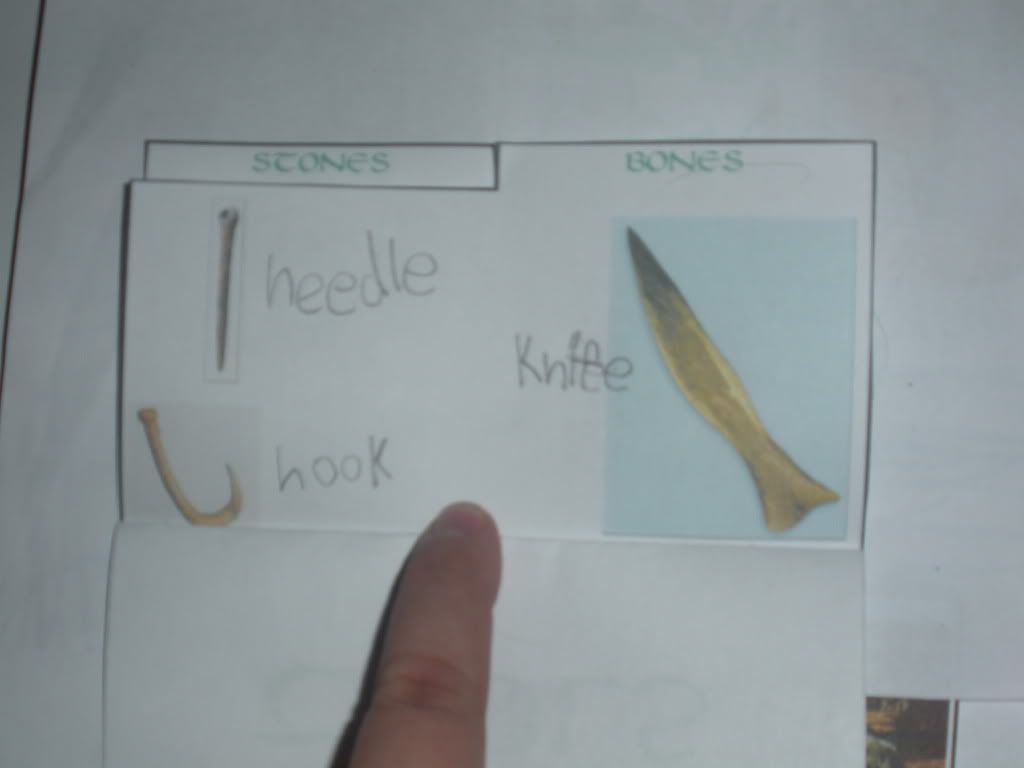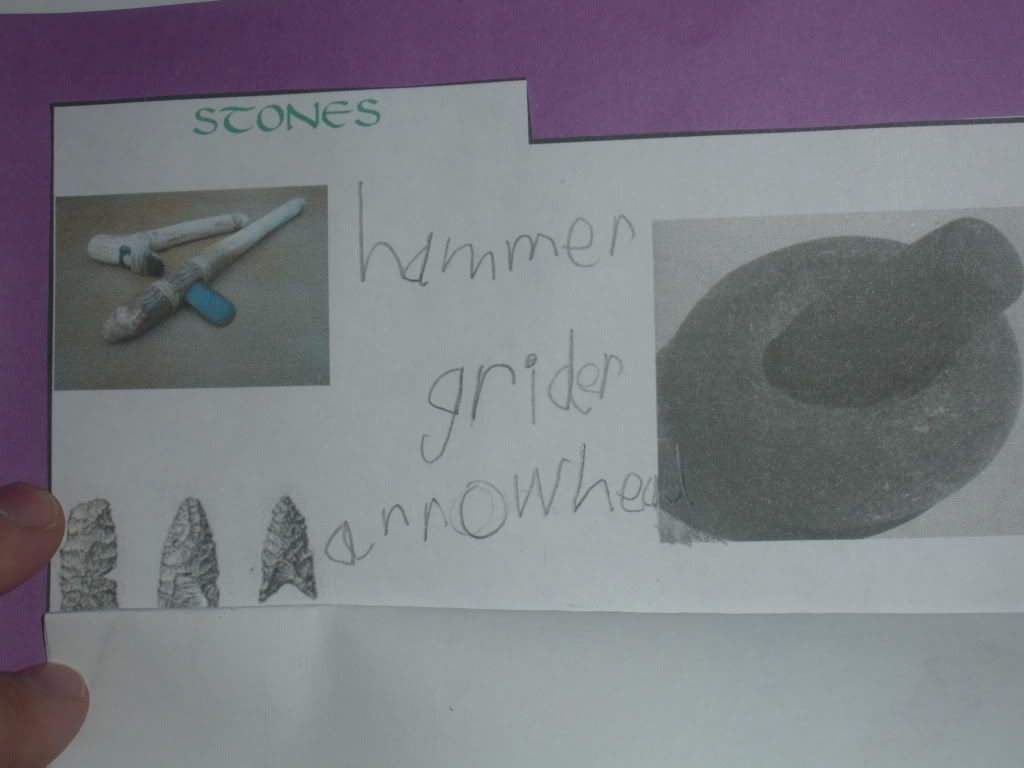 These 2 pics are from the inside of "Tools." There are 2 tabs in the mini book, Stones and Bones. We identified each item, then labeled it.
I made this worksheet to investigate the Cherokee way to name children and change names, etc. This one is Coco's, and she chose her name to be "Flower Girl."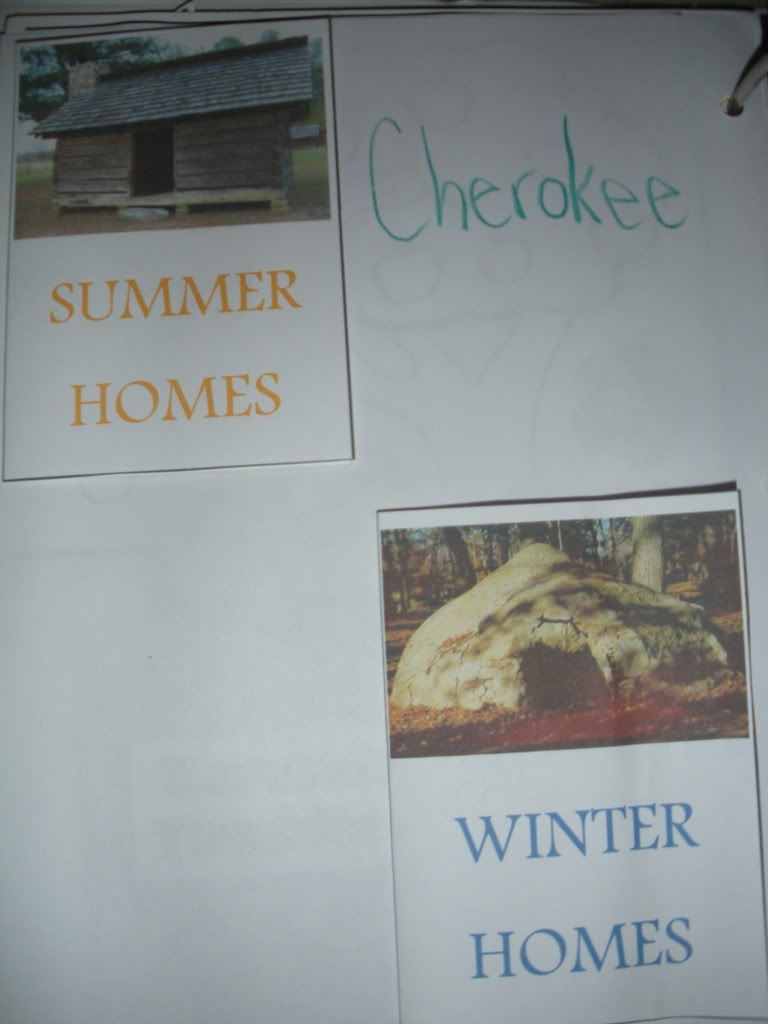 I made these 2 simple mini books. Inside we wrote what the summer and winter homes were made from.
The flap book on the left are some herbal medicines the Cherokee used. I made this one. The pocket on the right is actually from
The Courage of Sarah Noble
components we did from HomeschoolShare.com.
This is the inside of one flap of the Herbal Medicine booklet. Interestingly, the goldenseal was mixed with bear fat and smeared on the skin as a mosquito repellant, and the yellow root leaves were used in a tea for stomachaches.
As usual, let me know if you want a PDF via e-mail. I hope to start posting some of my freebies possibly on Homeschool Launch or something. I have to go and figure it out, though. ;)
Julie