So we've been counting, counting, counting, and now sorting, sorting, sorting. I think we've got this down! Here are some more sorting ideas for 2 to 3-year-olds or whoever likes it. Actually, our 1st and 2nd graders are often asking me to sort some of the stuff in our orange crate! :)
This is more of a scooping and pouring activity.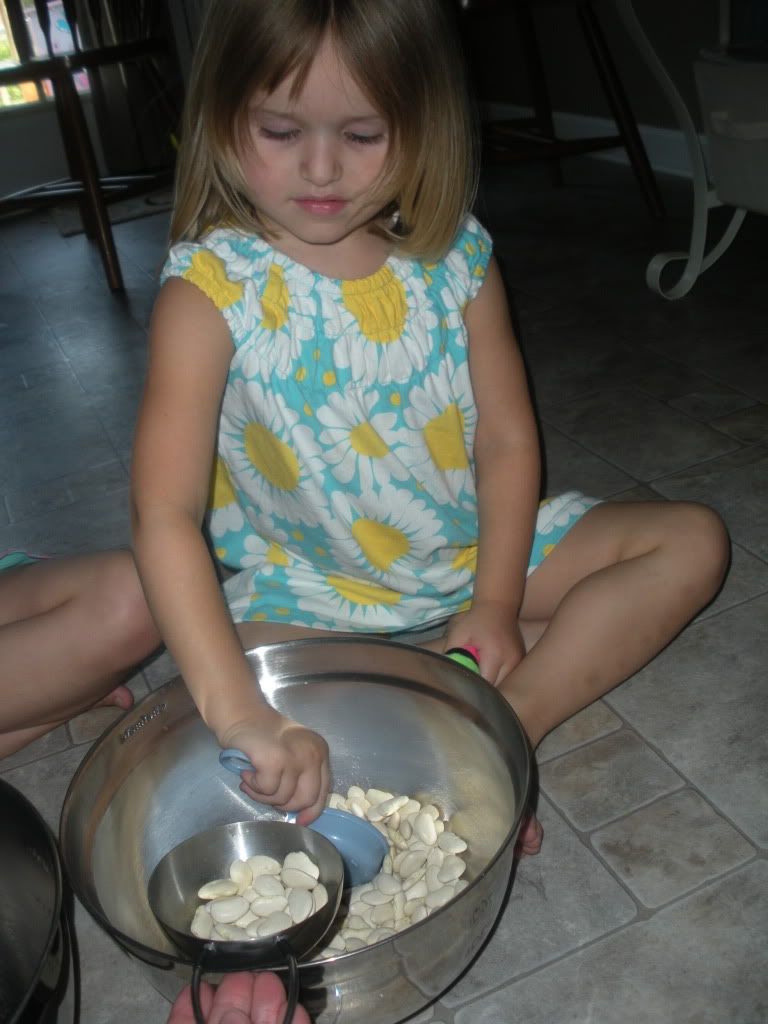 The next 2 are sorting little tiny rubber bands I found at Dollar Tree. They are for hair.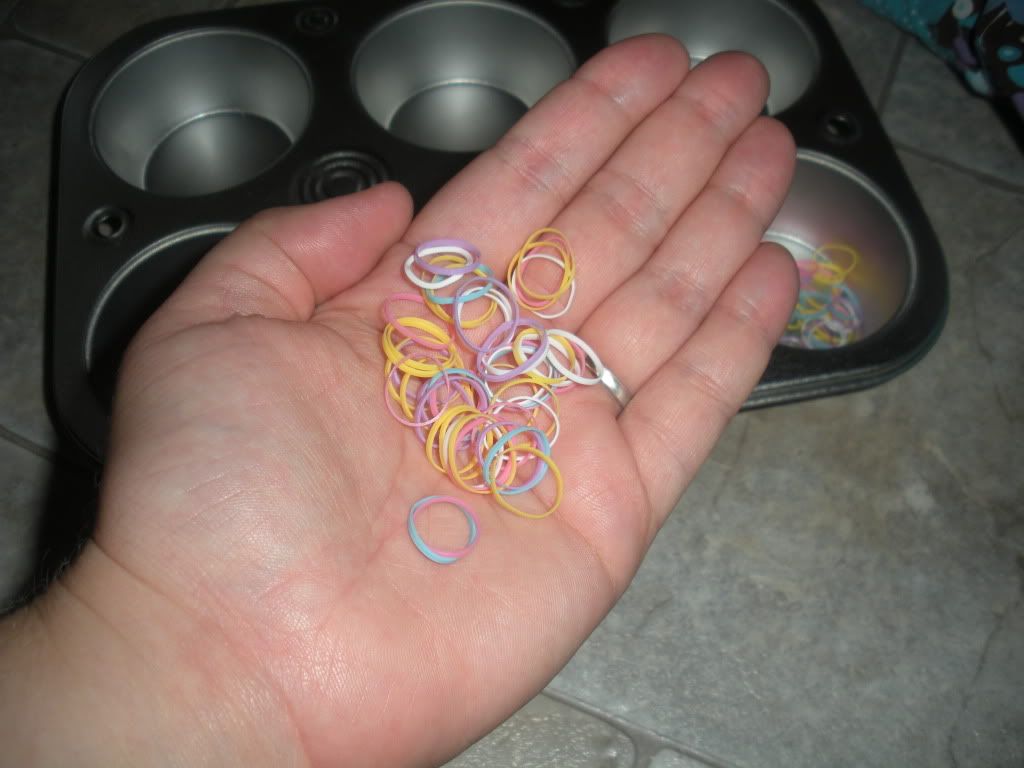 She had to manipulate them to get them over the marker. Perfect for strengthening those hand muscles!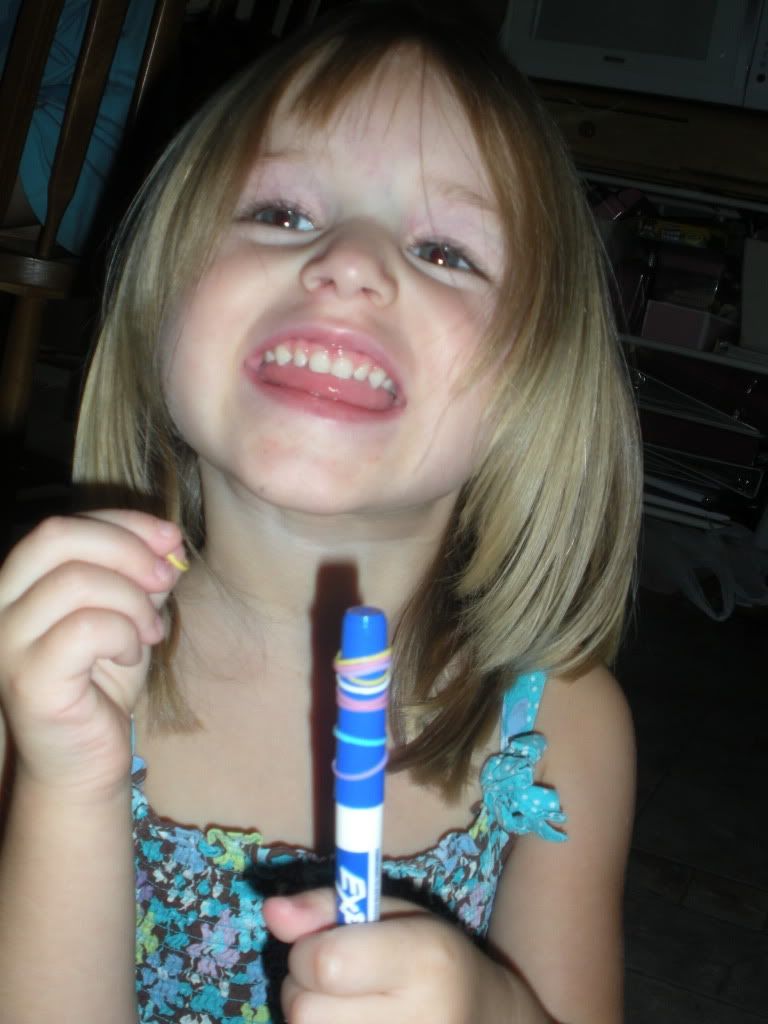 Julie