Finally after many months of silence, here are some of the things we've been doing with our 3-year-old. I have all the pom poms, muffin tins, egg cartons, etc., in separate ziplock bags in a bin so I can just grab something quickly when she's in the mood to do something. The first one here are just different colored pom poms sorted into a muffin tin. She loved it!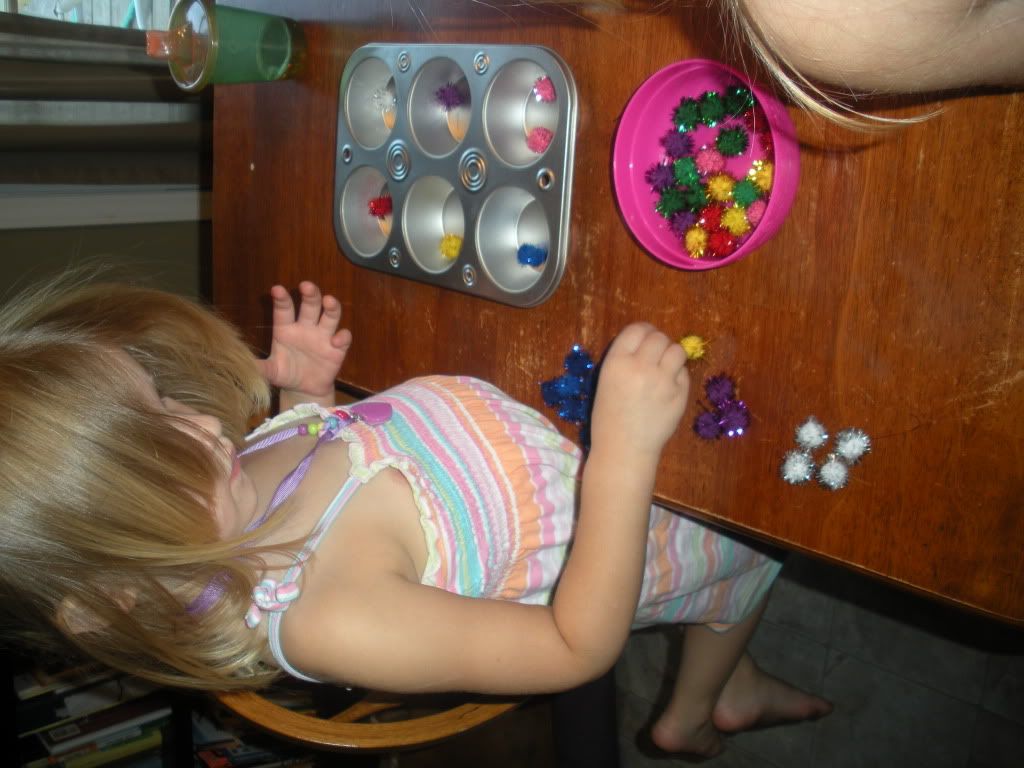 For this activity, I bought several different types of pasta, took a handful out of each box (used the rest for lunches!) and let her sort them all in an egg carton.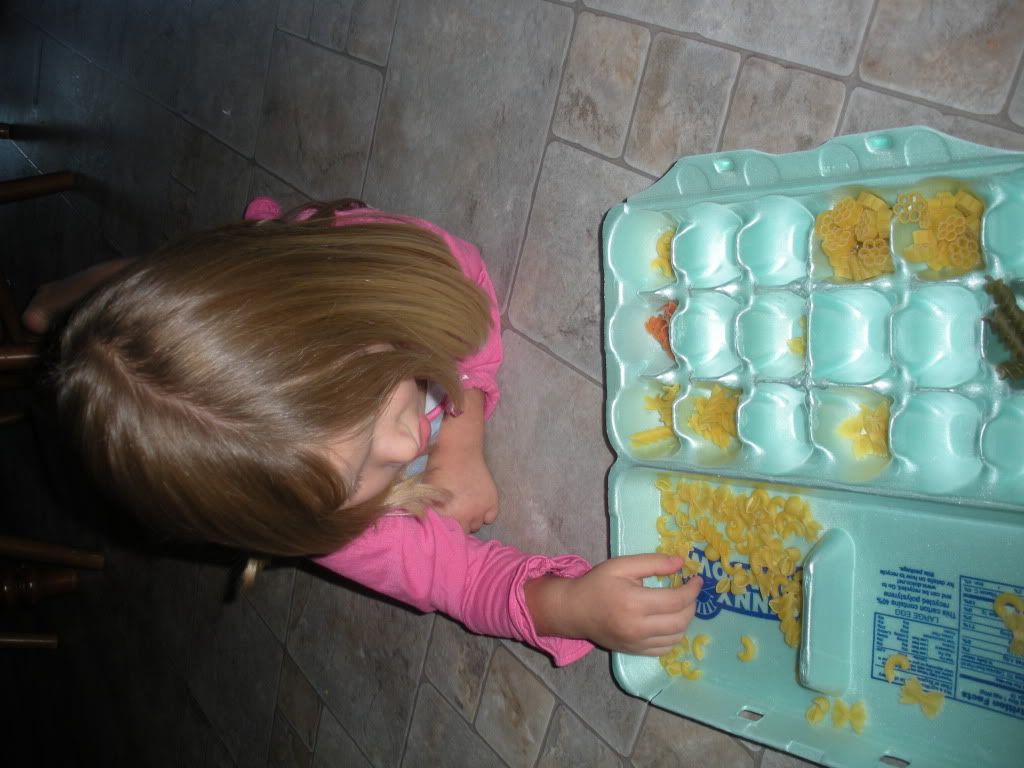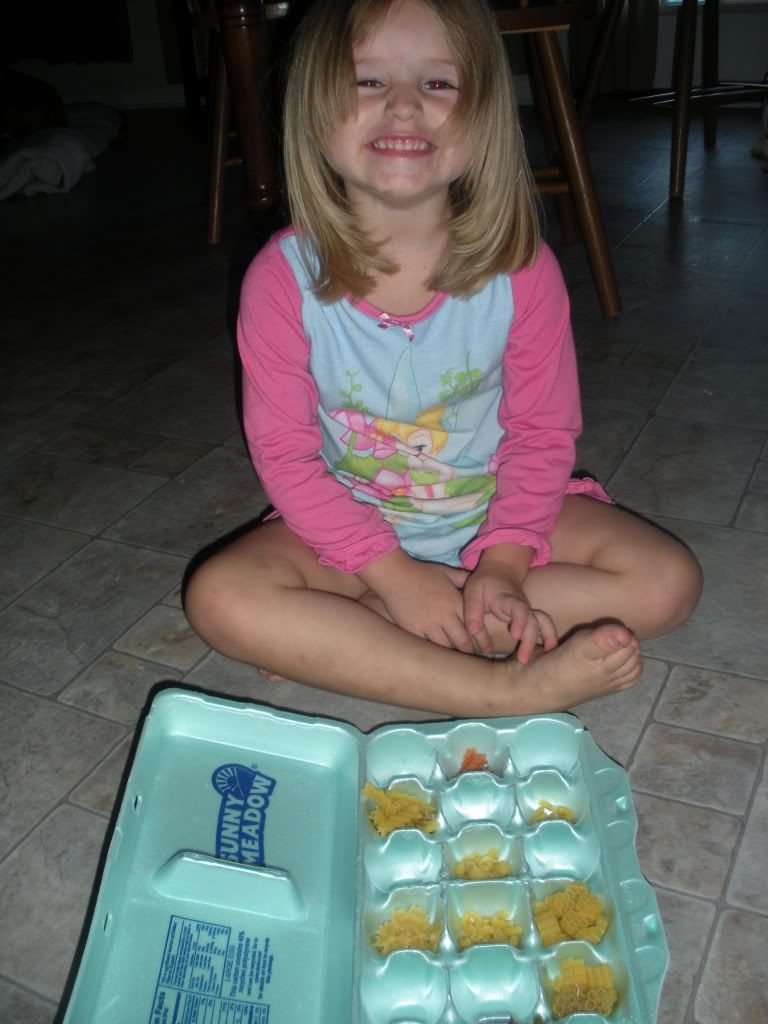 She was proud of her work, having fun, and working on fine motor skills!!
Julie