The Colonial America section was huge in our curriculum. We made many recipes and read a lot of books. We didn't get to many crafting activities, though. We also did timeline stuff from WP.
Here is a list of books we read (WP does not schedule all of these):
This is a map of a colonial village. I can't remember which book this was from,
Colonial America
or
History Pockets
. As a whole, I like the History Pockets better, and in my opinion the age range of 1-3 and 4-6 are right on target, as we haven't enjoyed the 4-6 range as scheduled for our 1st and 2nd graders as much as the 1-3 History Pockets.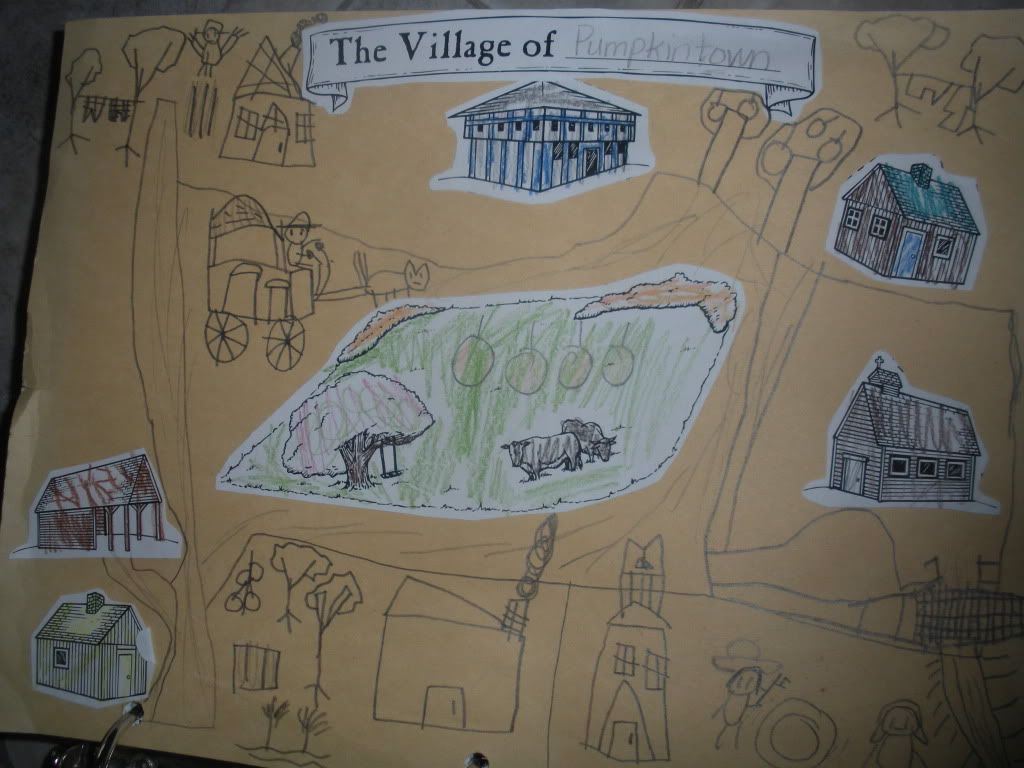 Here's a sample map from
Colonial America
.
We added in Ox-Cart Man for our colonial study (
love
this book!) We used the lapbook found on
here
on Homeschool Share and put the components in our notebook. It turned out quite nicely!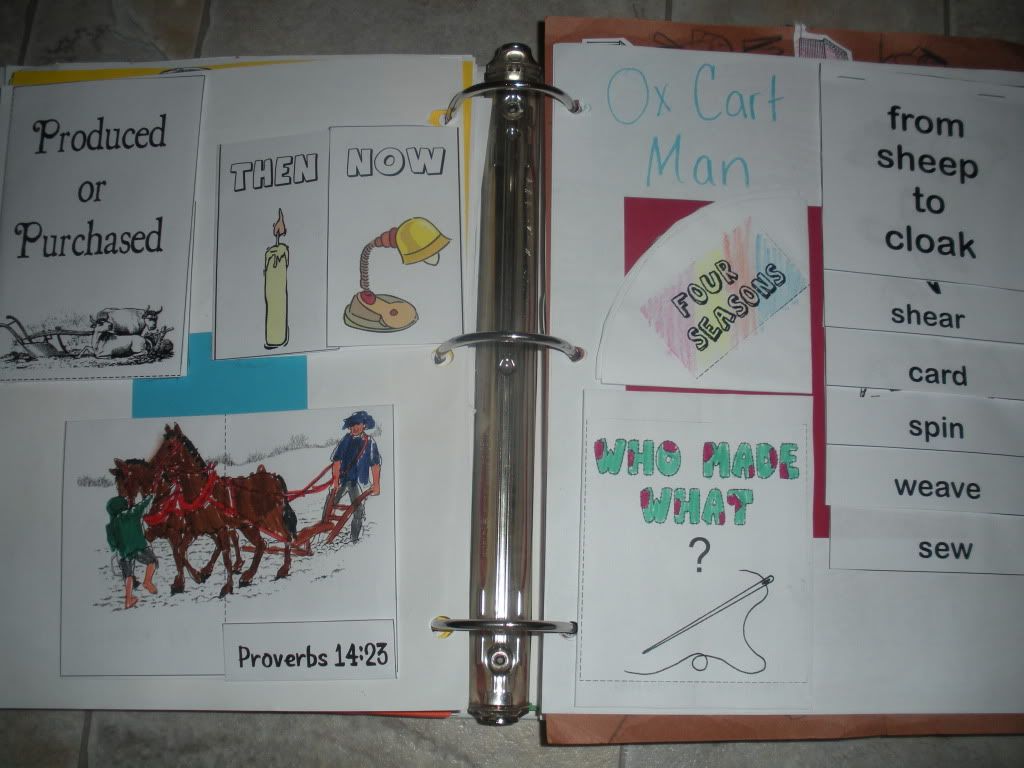 The house is from History Pockets, the outside of a colonial home. Wax paper is used to signify the oiled paper that they used for their windows. The drawing on the bottom is Dreamer's (6) drawing of colonial people. She drew them for a month straight, so she had a lot of practice!
Here is the inside of the cabin.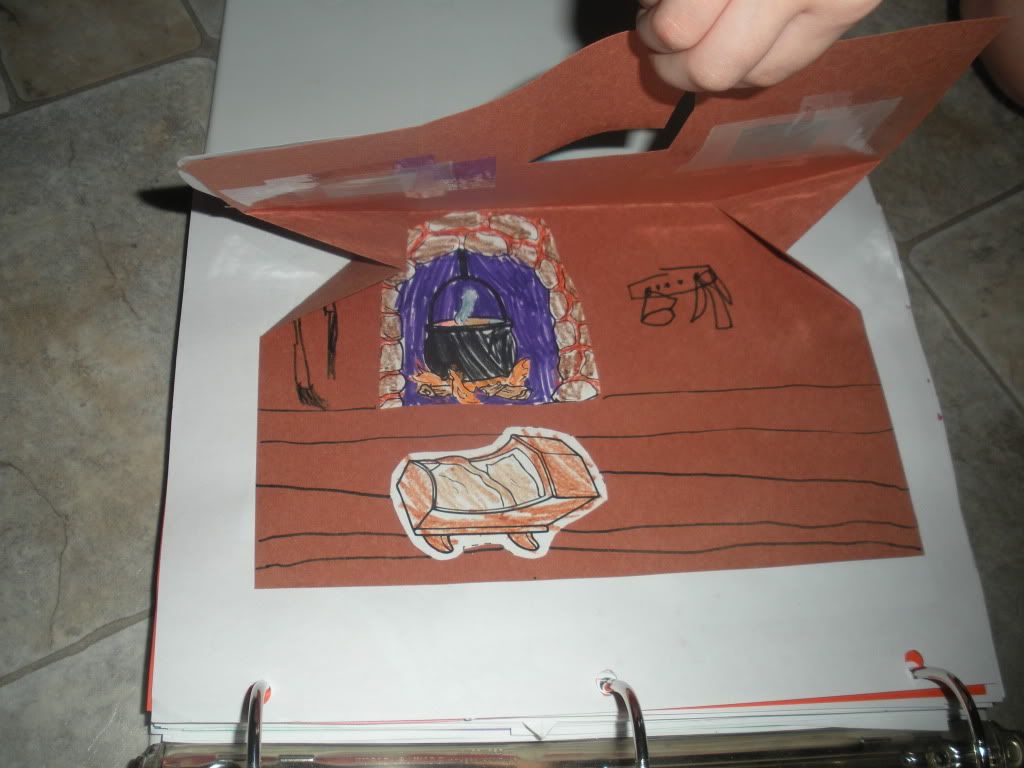 Julie