There are many creeks to explore in our area, but this one has the easiest access. I hope you like the pictures! We found a lot of fossils in the rocky bed, and I really would like to know what they are. Does anyone know where we can research it further? Or do you know what these fossils are? They seem to be really common, as we found a lot of them. I've also included some sketches the girls drew after our adventures.
Beeps got a tick, though, so I don't know if I can talk them (or me!) into going back. ;) I do have a strong aversion to nasty, flat ticks, but I jest!
Check out these kids' sites for rocks and fossils!
Everything Fossils
Rock Hound Kid
Some good books on rocks and fossils.
Kingfisher Young Knowledge: Rocks and Fossils
by Chris Pellant
Fossils Tell of Long Ago
by Aliki
Rocks and Fossils Eyewonder
Here are some of the fossils and rocks we found.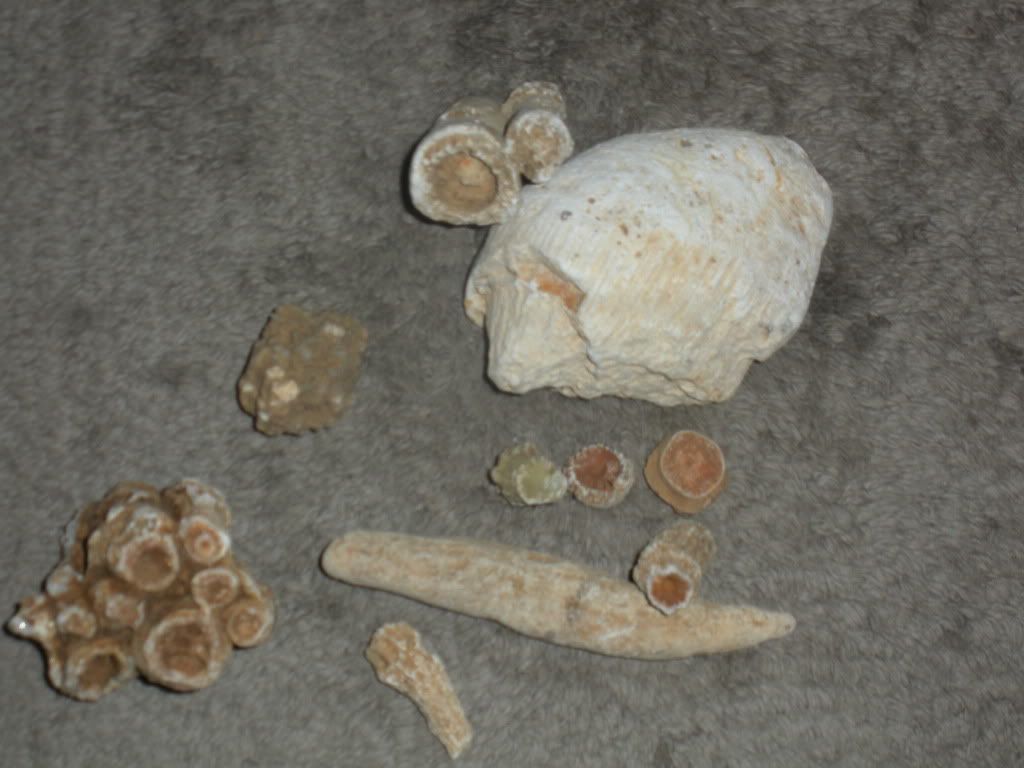 What causes this? Anyone know of some good links about fossils and rocks that are easy to navigate and easy to understand?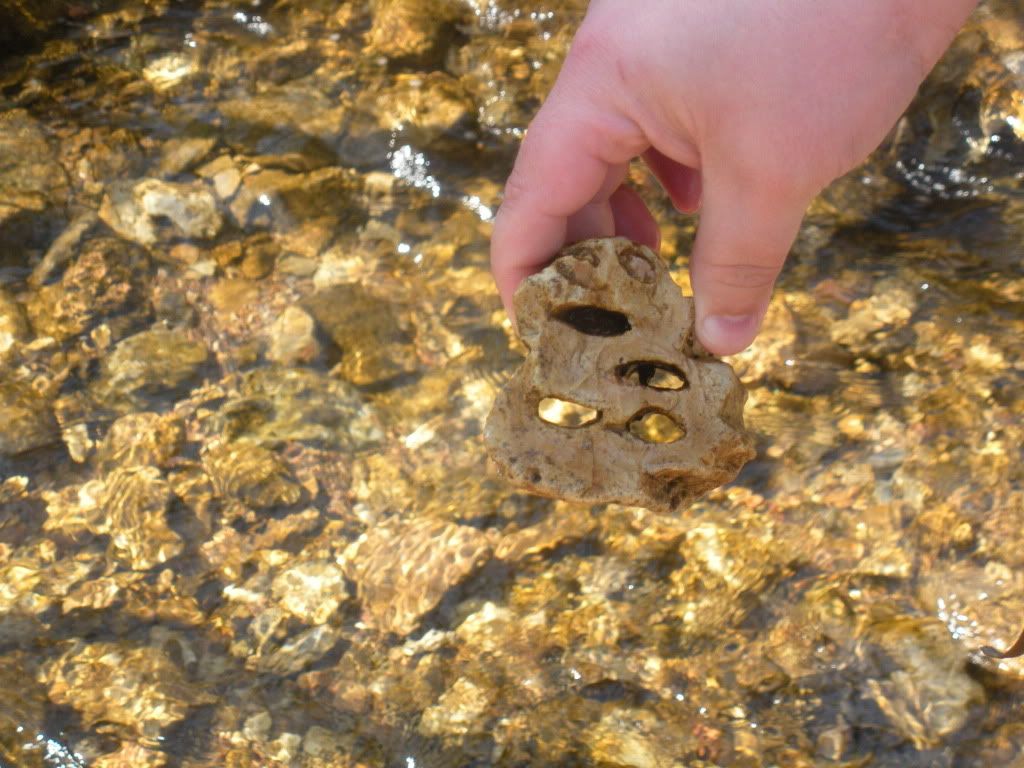 I was fascinated by these monstrous overhanging trees/roots.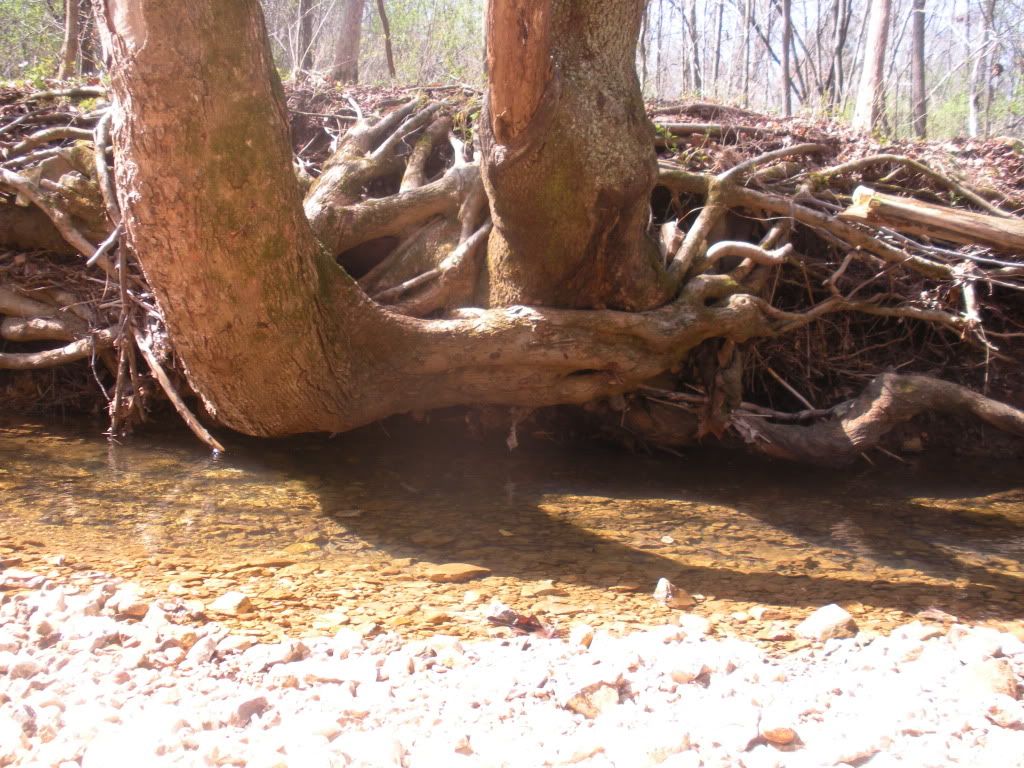 The girls are having fun!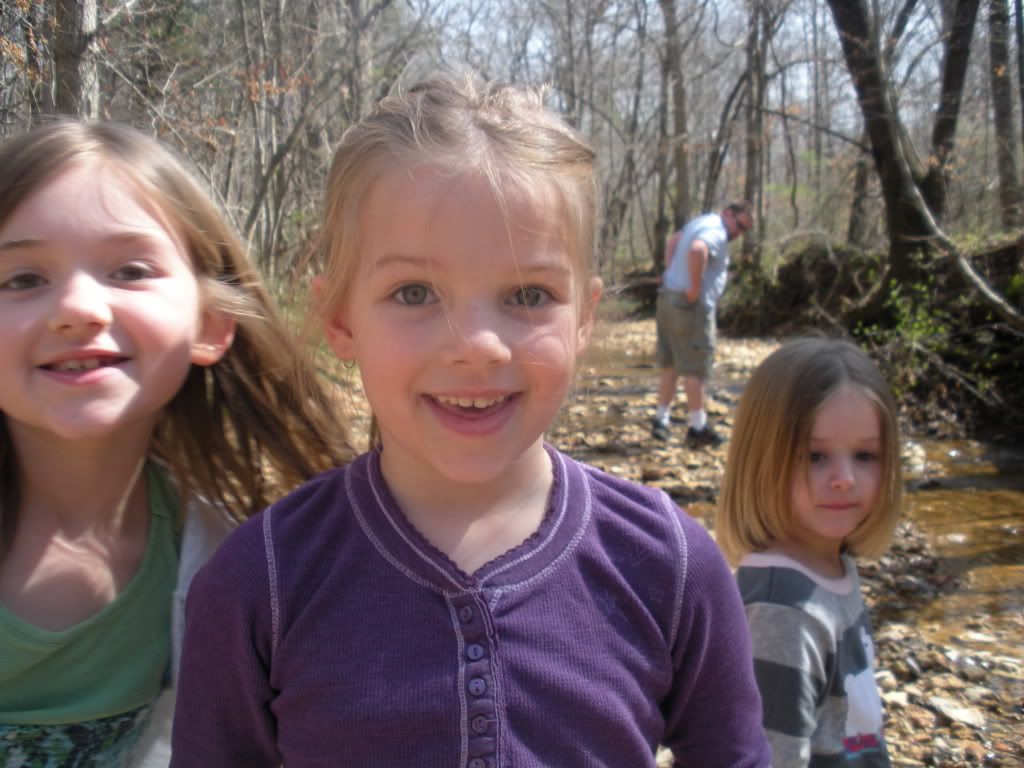 The creek was like steps. It was so peaceful.
The girls found this ant activity, and they insisted I take a picture. I think we'll advance this interest and sketch and learn more about ant homes. I might make some notebook pages to go with this, so I'll update that later if I do. Here are some books to go with a side study on ants!
Updated with Ant printable
Ant notebook page
Ant Cities
by Arthur Dorros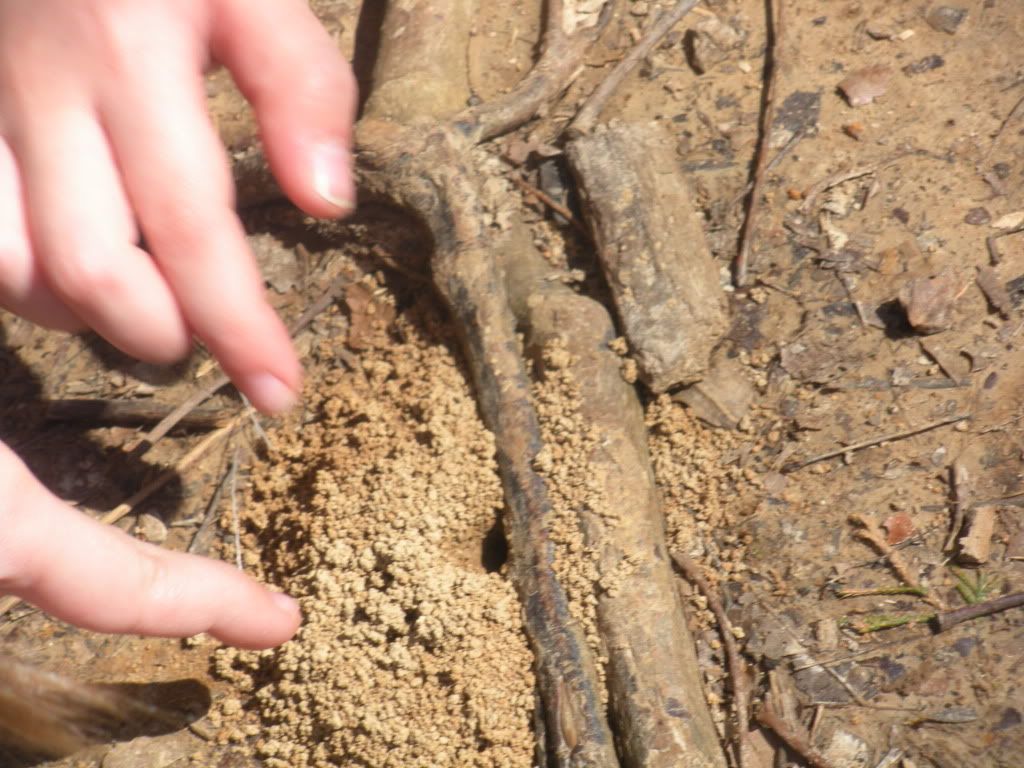 Beeps found tons of these seed pods; she was enthralled with them, investigating all the holes.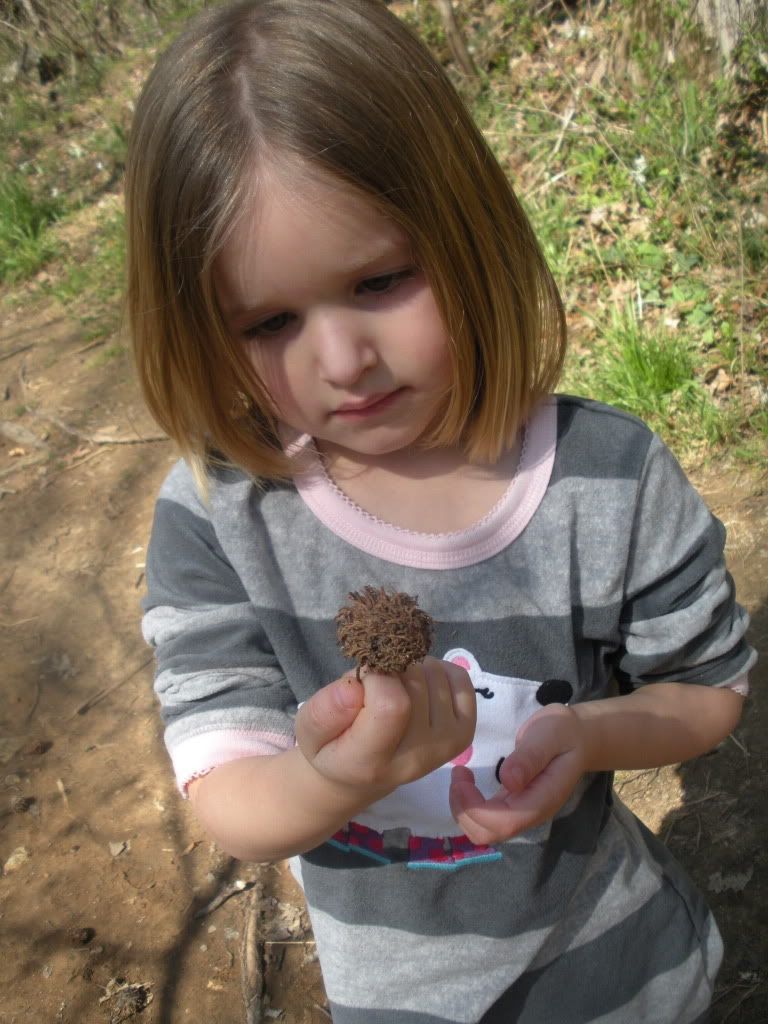 Julie