Doesn't every preschooler have to put a potato in water and watch the roots grow? It's so easy and satisfying for their little minds! Give it a try. I found that a potato with a lot of eyes on it works the best. The girls were apprehensive of the "hair" growing on it, but soon were enthralled with growth!
Here's when we first placed it in water. . .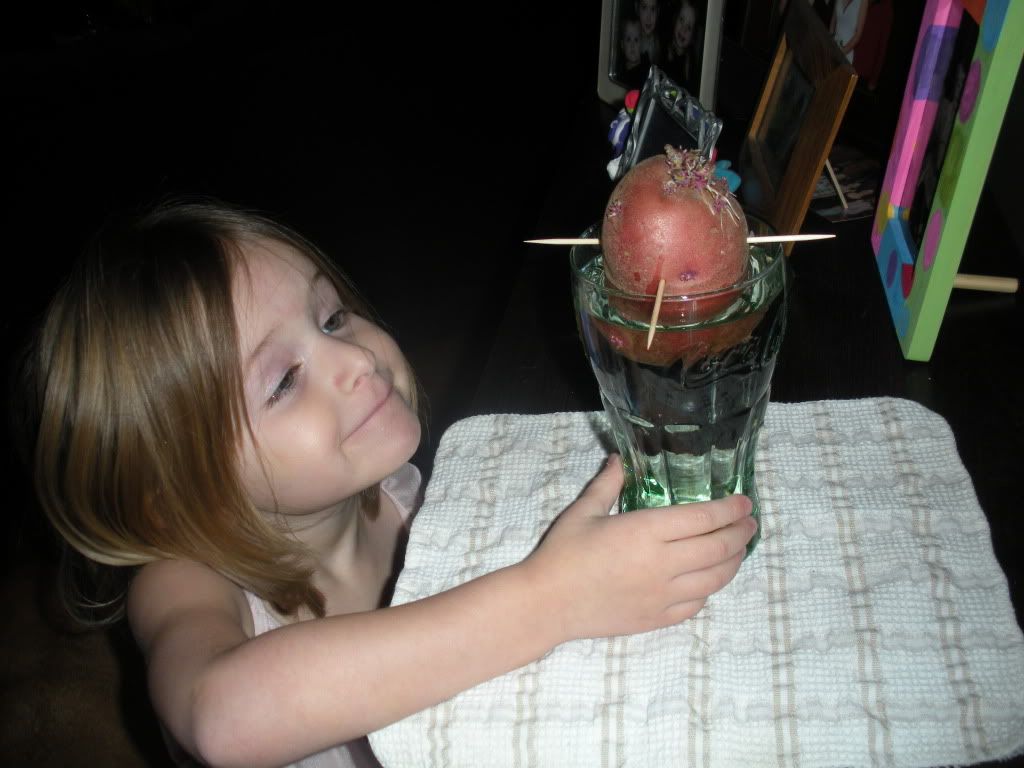 And here it has grown into a new life form (minus mold)! Neat, right? You can see the multitude of white roots growing and lots of leaf shoots. It's not in the best light, so I think I'll move it to a sunny window and hope the leaves will come out more. Now I need to put it in some soil. Does anyone have any tips on that?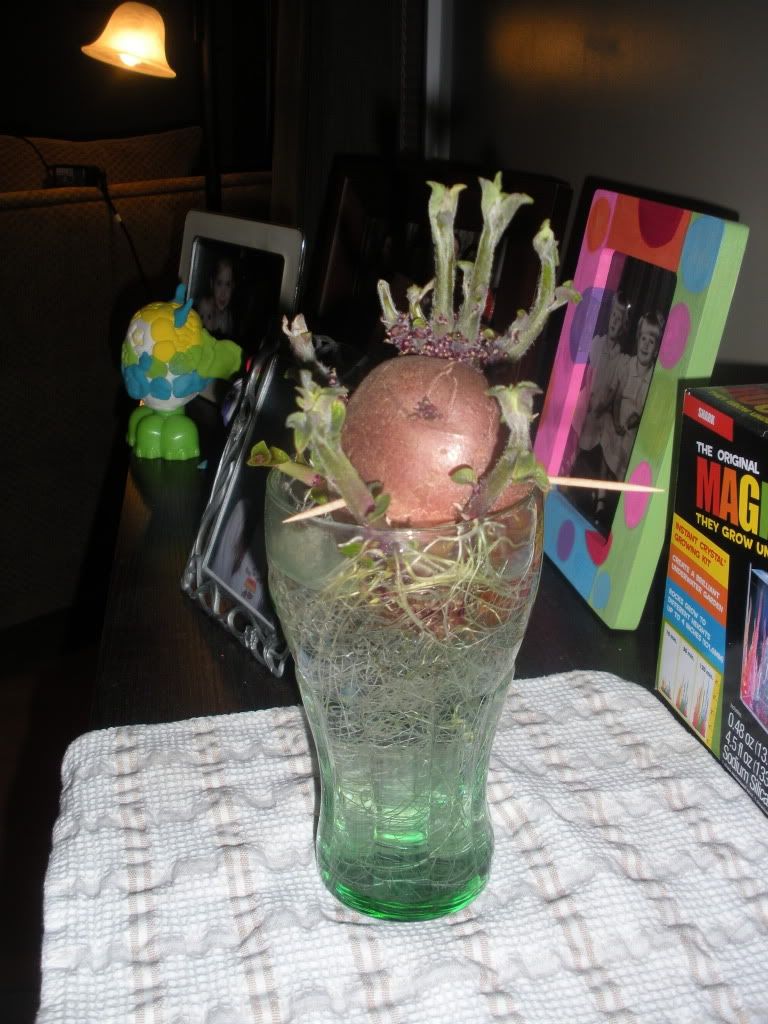 Julie