I am hoping to spark some creativity in anyone who reads this for things to put in notebooks. I hope it helps! The girls really got into sketching the Southwest US. We read
If You Lived With the Hopi Indians
over several weeks. I couldn't find many printables on this people group, so I made a few.
We used Google Images to find these images in Farmer vs Hunter minibook. The How to Make a Zuni Pot is from
Easy Make and Learn Projects: Southwest Indians
.
The first sketch is mine ;), and the second is Dreamer's. Can you see one of the reasons of why we call her Dreamer?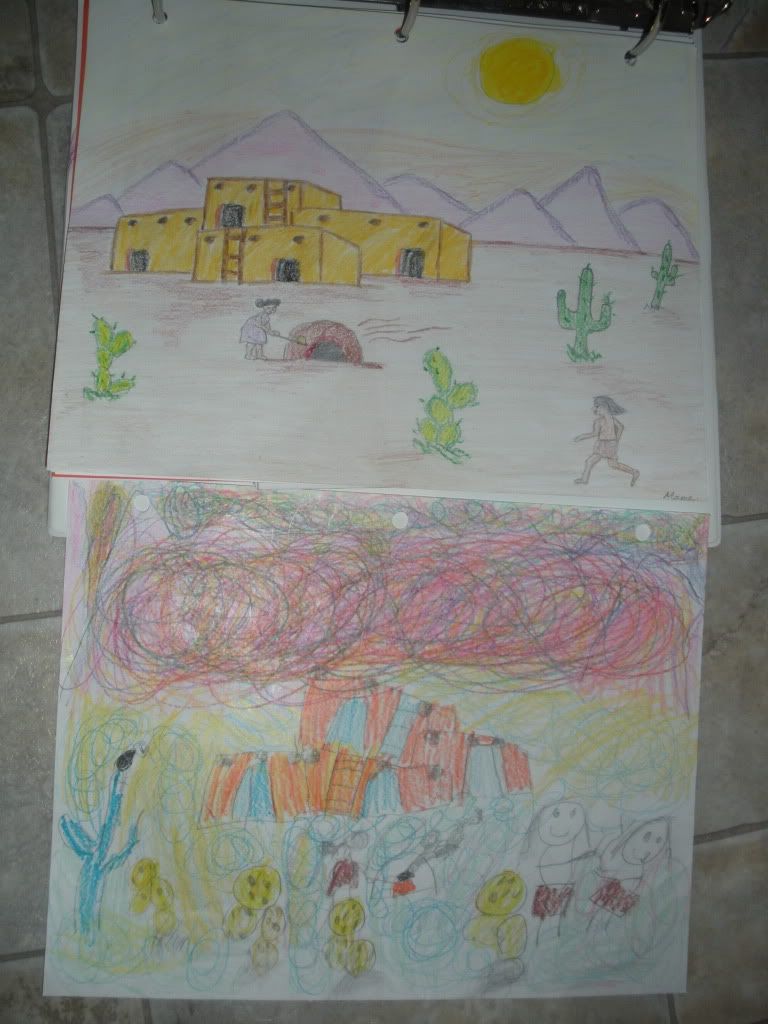 The next 2 are Coco's sketches of the Southwestern Desert and the Southwest Native Americans.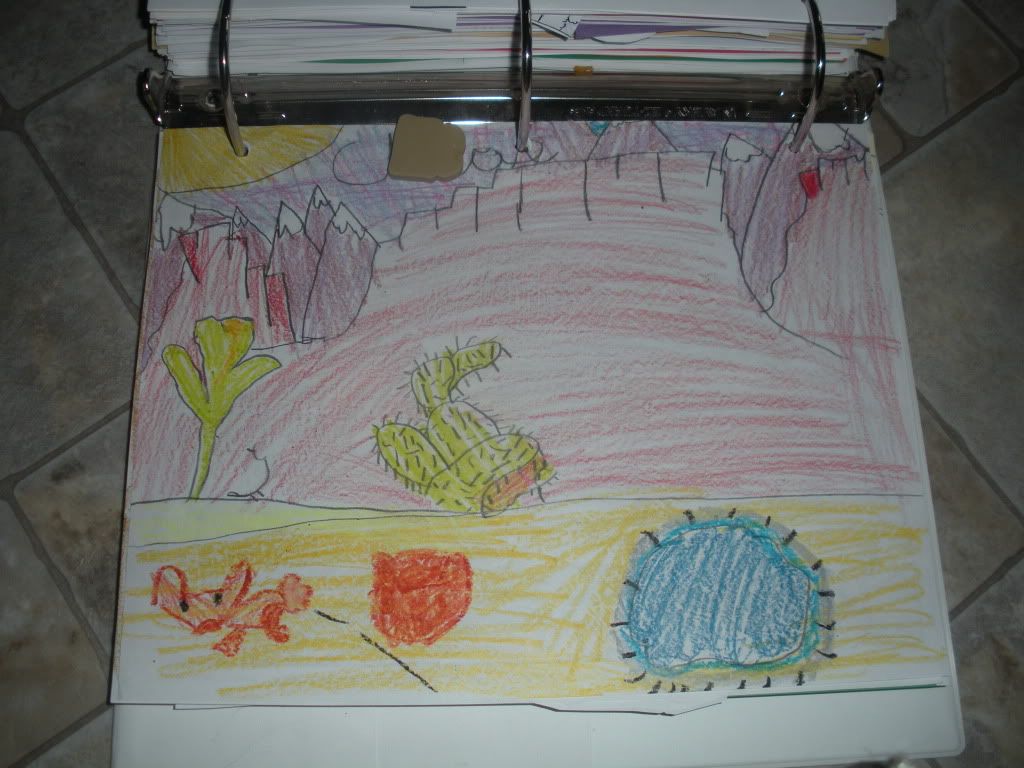 I love how the kids are playing tag and how their arms are outstretched, reaching. She pays attention to those details evidently! :)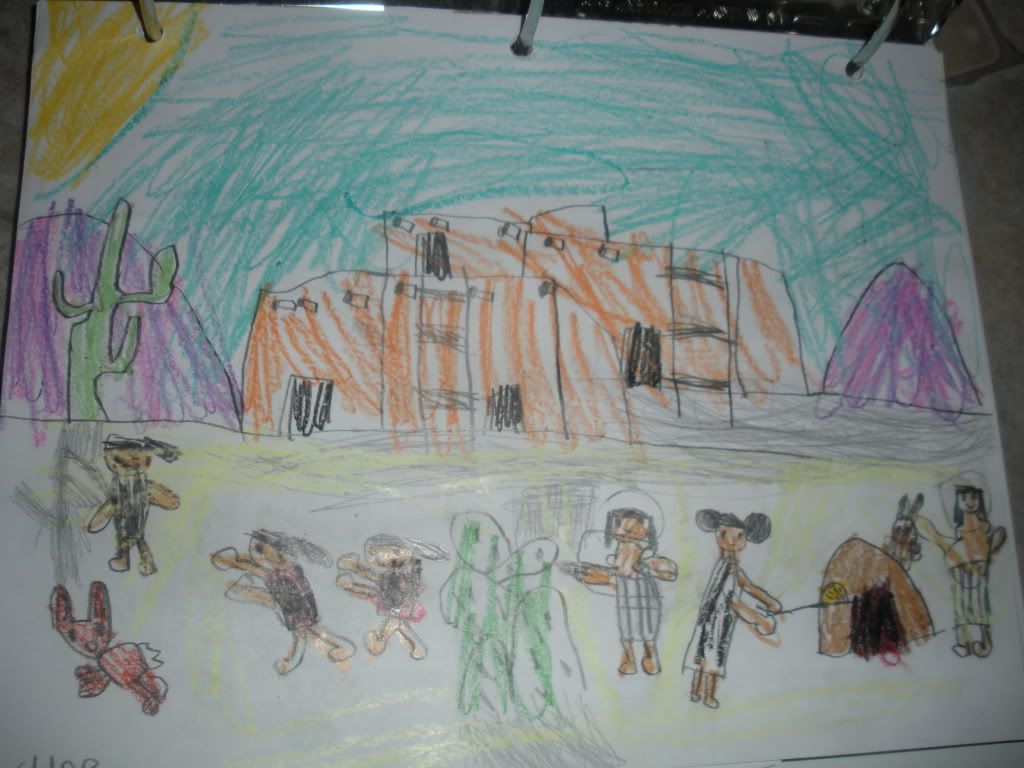 Julie