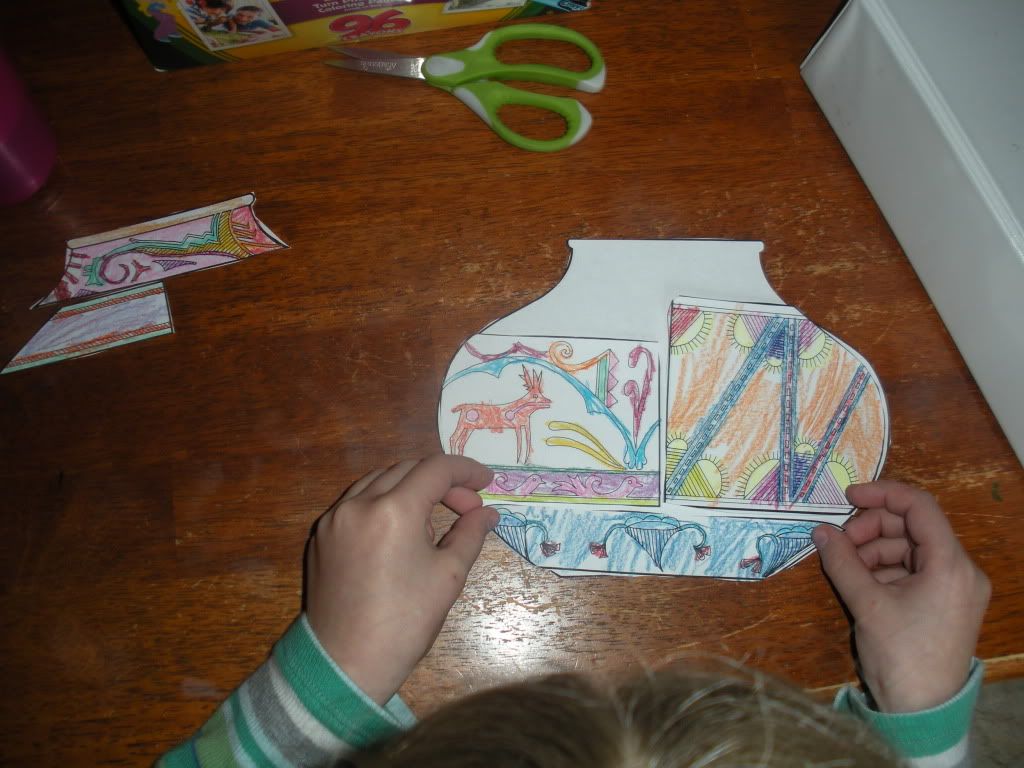 We used this book for some hands-on in our WinterPromise American Story 1 curriculum. Our girls are quite crafty, and this type of activity is right down their alley. Some of the more detailed coloring got to them, though, so we skip many of these assignments.
I think a more open-ended and creative project would be just a clay pot shape and let them create their own designs, perhaps after looking at examples online or in books we've read.
Do you have any other ideas for studying the Southwest Native Americans?
Julie