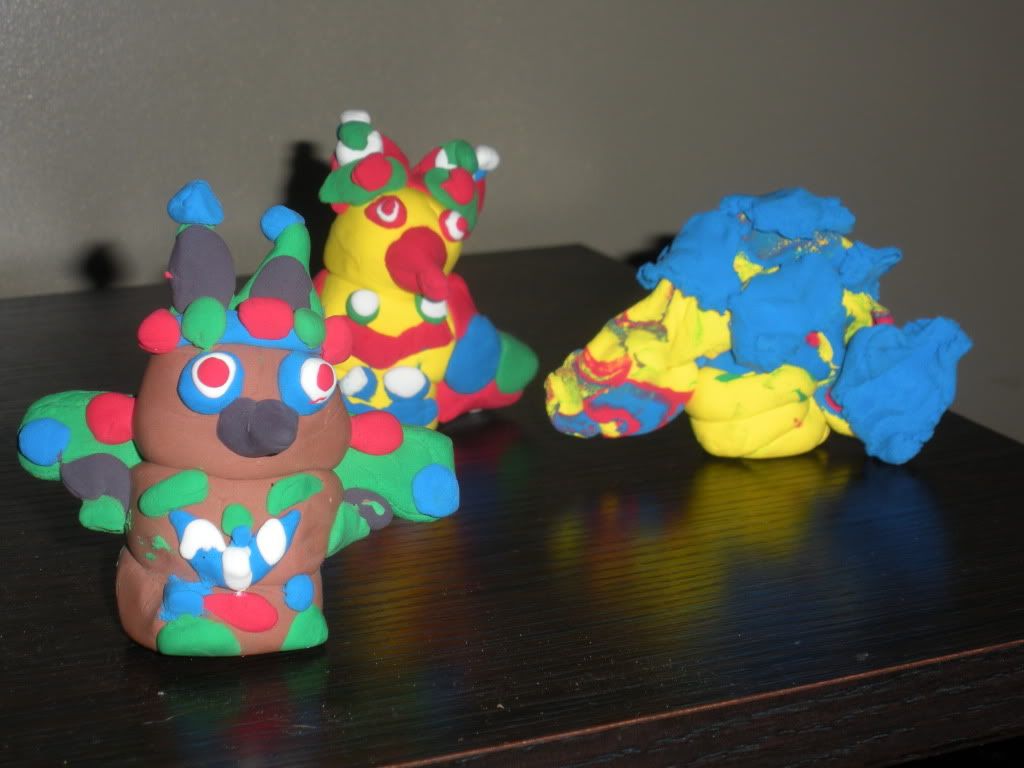 I love the
Crayola
site. There are so many fun ideas! Now getting to them all during a school year is another thing entirely. To wrap up our Northwest Native American unit study, we decided to use some Model Magic by Crayola to make some of our own totem poles. I never knew totem poles were a family's story. I thought they were solely religious. Anyhow, the girls had a blast doing this easy and fun activity.
Our local store only had Model Magic in conjunction with a bunch of little plastic tools, which I wasn't interested in, so I purchased
some from Amazon
less expensively minus the plastic toy tools!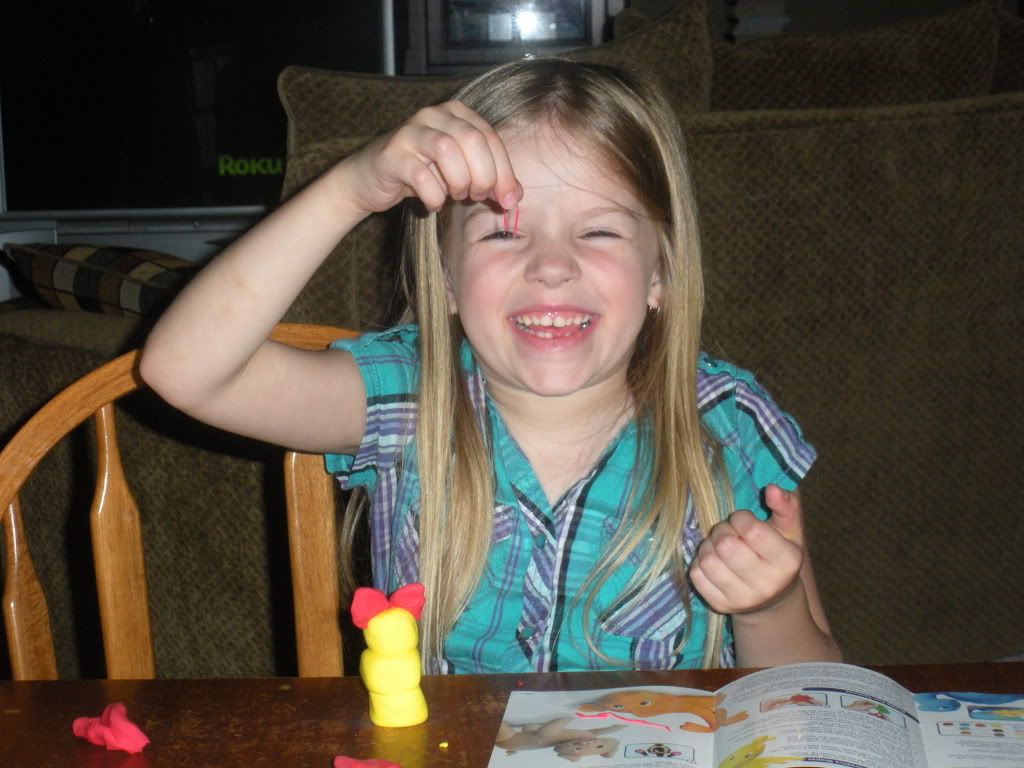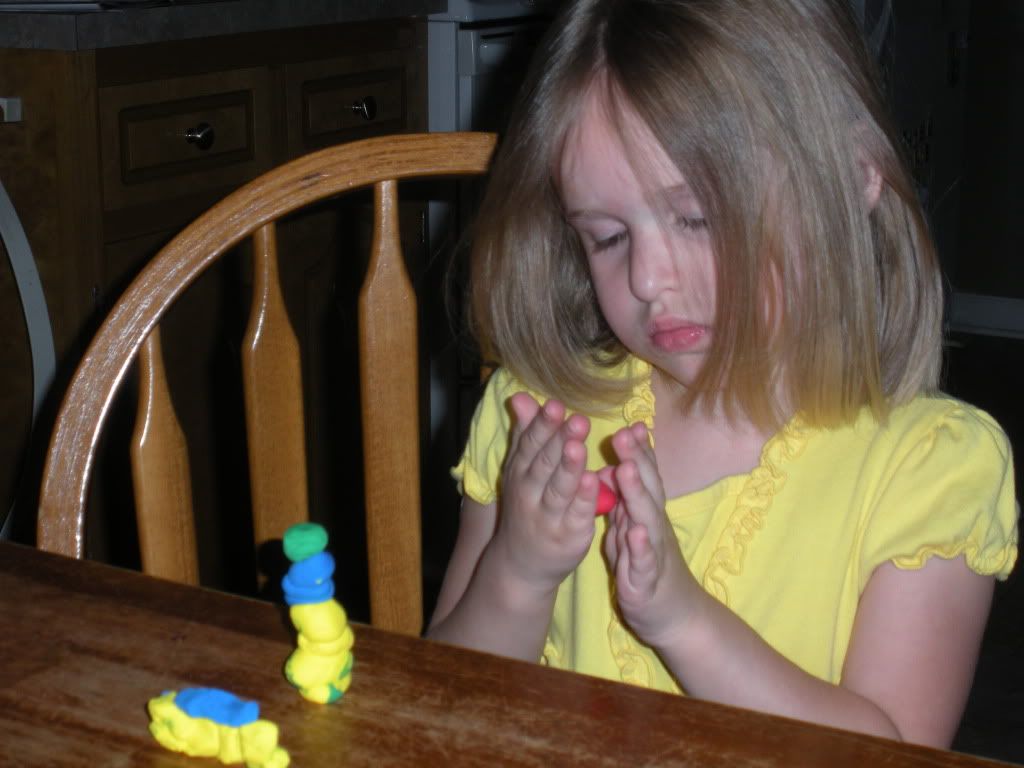 Model Magic is a wonderful substance. It is very light, much lighter than clay or Play-Doh. Once it sticks together, it can be taken apart again, but with great effort. This is good when creating 3-D figures, though, as it really sticks and not a lot of molding needs to be done. Once it dries, it is pretty sturdy, although try not to drop them! ;)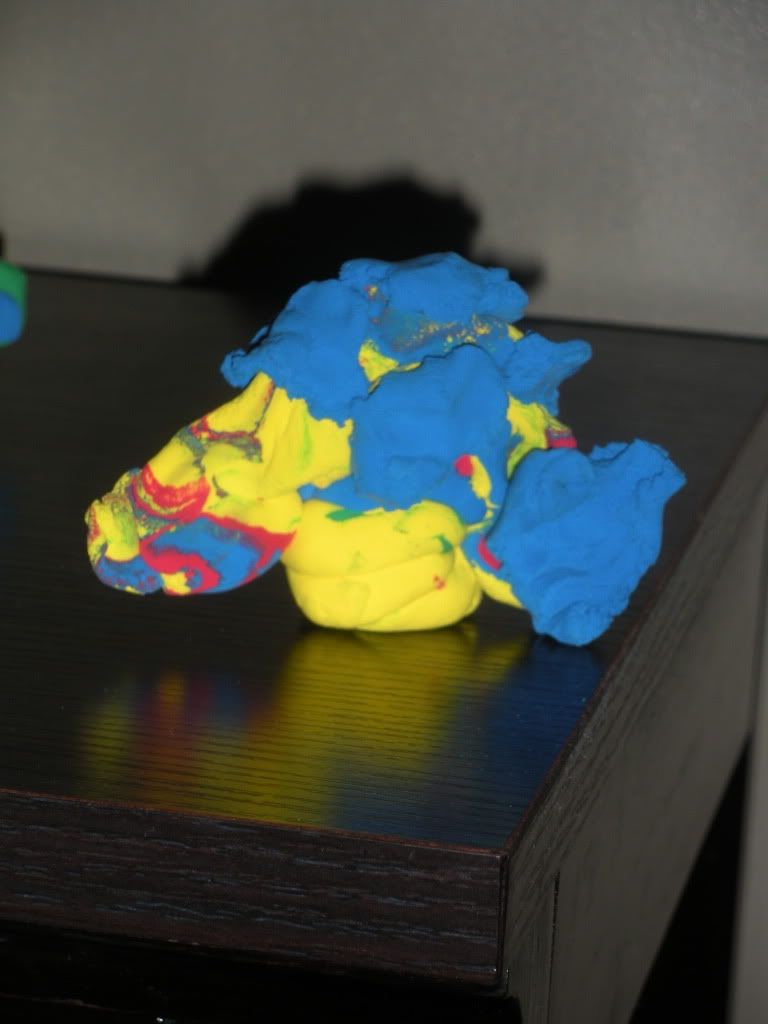 This is Beeps', age 4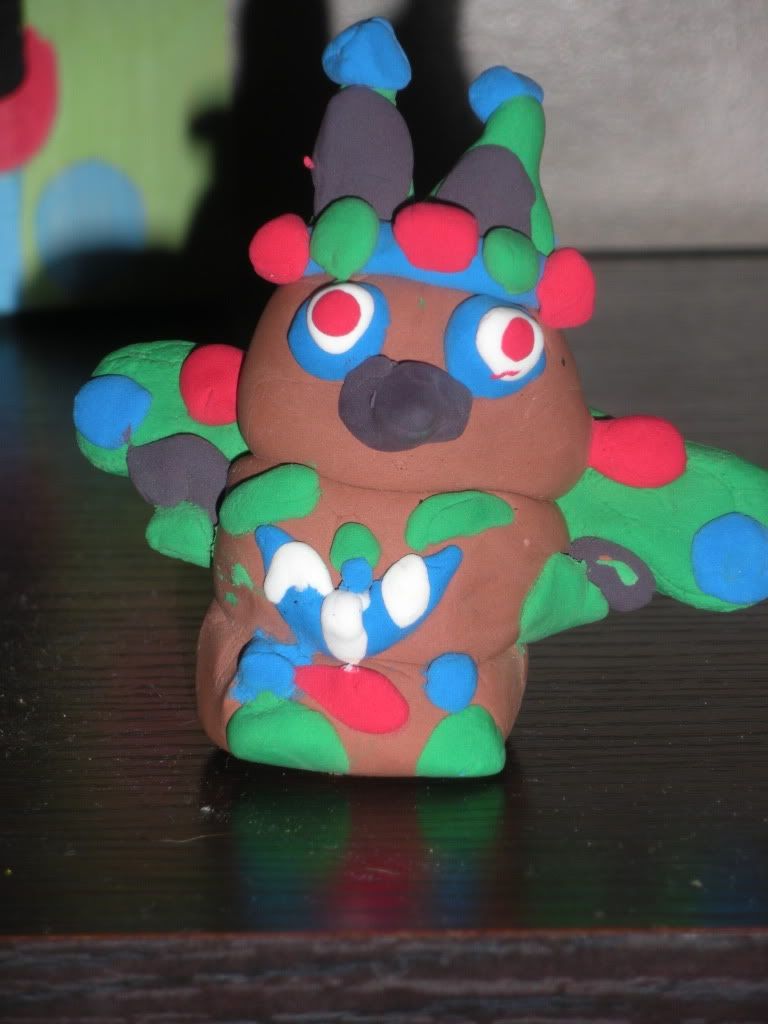 This one is Coco's, age 8
and Dreamer's, age 6
Julie