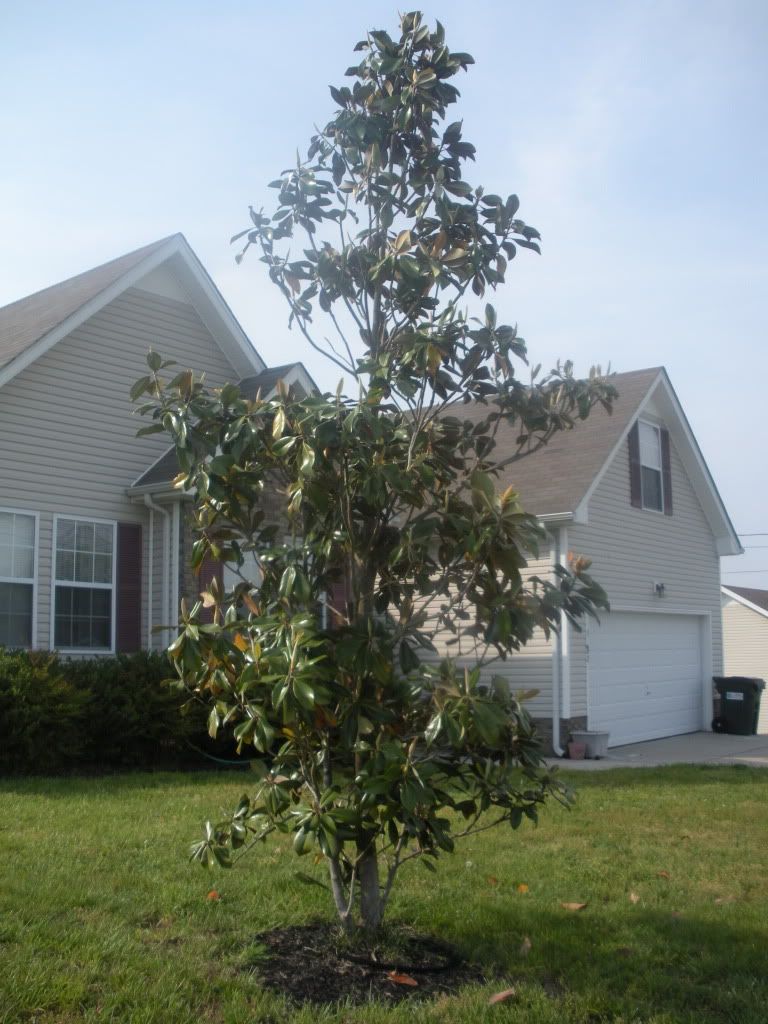 Maggie, yes, we named a tree
We planted a lovely DD Blanchard Magnolia in our front yard 6 years ago. It has grown at least 6 feet. About 2 years ago some American Robins constructed a beautiful nest in our favorite tree. Every year robins (the same?) come back and lay eggs. We are thrilled every time. It is high enough that you can't peek into the nest, but I can always reach my camera up there without disturbing anything. They are so fascinating and . . . ugly . . . but cute. We LOVE them!
I got one shot on Saturday, 3 days ago. I had meant to take a photo of them growing before they flew the nest, but they were already gone in 6 days! I wish I had a better camera so that I could stay far away and watched the parents feed them.
I think this deserves a notebook page!
Bird Study notebook page
We love the Let's Read and Find Out series for grades K-2.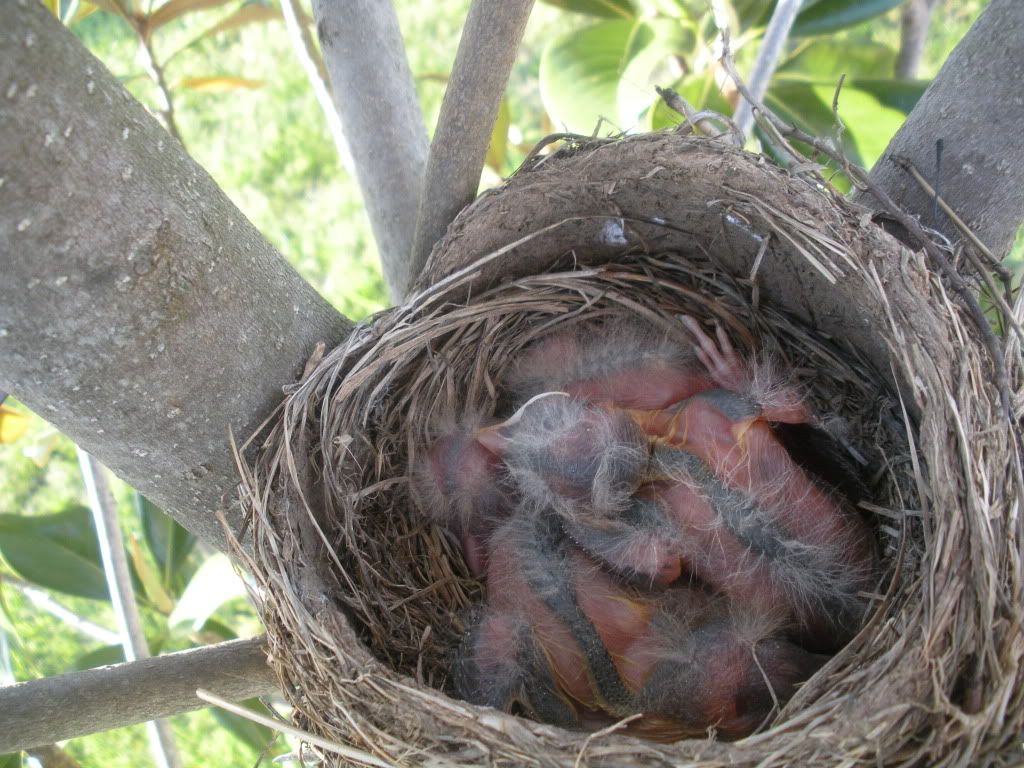 Cute . . . yet ugly! ;)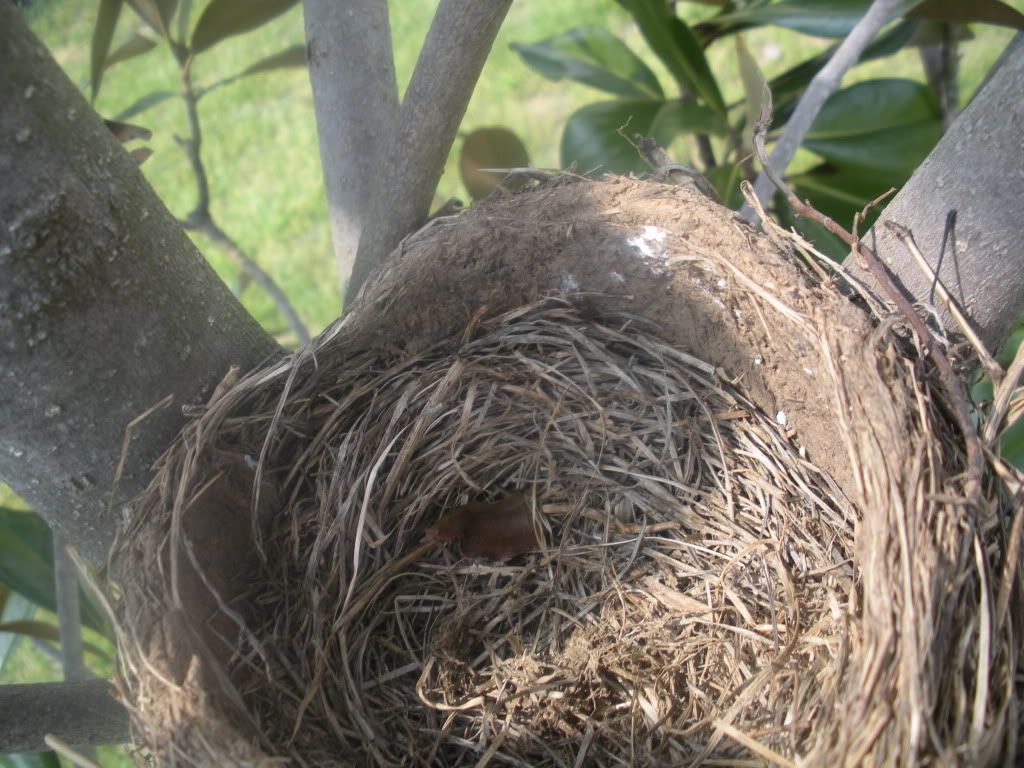 And gone . . .
Julie