We are finishing up our Sonlight Science 1 with a study on space. Since we're done with our history, we find ourselves with a lot of extra time to do some fun activities, including an art project and a solar system model. We did some notebooking pages, including some I made.
I found some lovely
minibooks
to put in our notebooks on Homeschool Share. Take a look at Jimmie's Squidoo lens on the
solar system
.
Our main book for this section is
DK Eye Wonder Space
. This series is perfect for grades K-4. You may have to paraphrase for K, but the illustrations and photos in this book are absolutely wonderful and engaging. I really like the Let's Read and Find Out science series, and
The Planets in Our Solar System
is very good.
The middle picture above is the solar system model we purchased,
3-D Solar System Kit
. We were going to use Styrofoam balls and skewers, but the foam balls are a bit pricey, and I could only find them in packages as opposed to 1 ball, and there weren't enough sizes to accommodate all of the planets.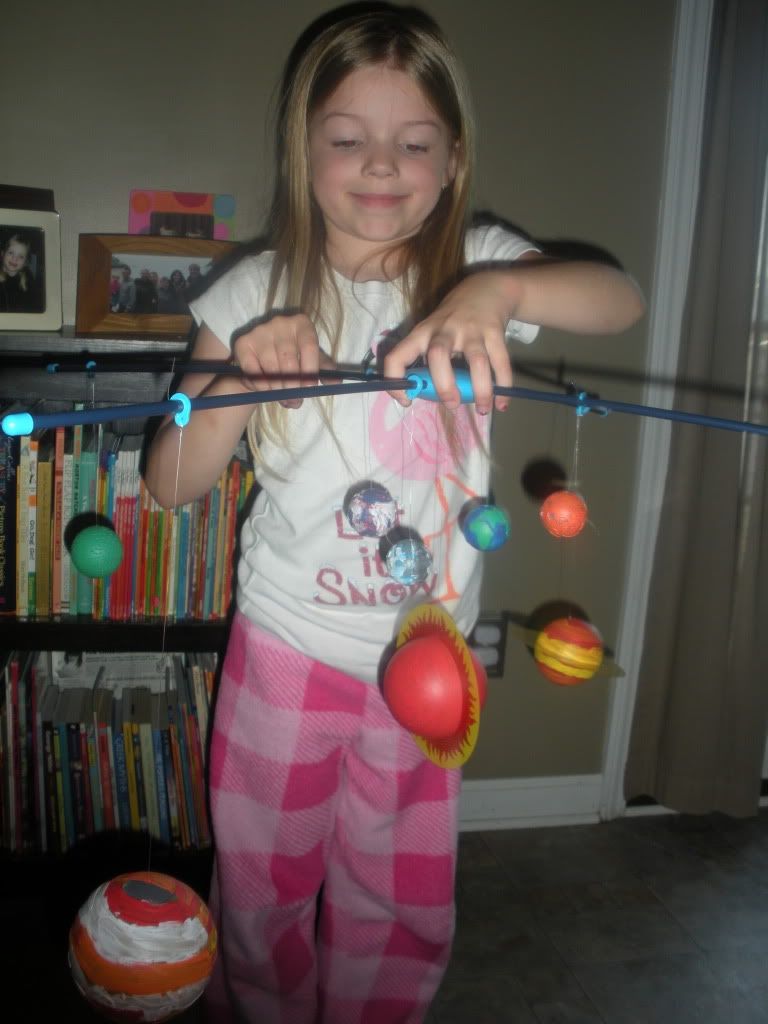 For our art project, we decided to create a Jupiter bean mosaic! I got the idea from blog surfing, and I can't remember where! If it was your idea, post below! ;) Reds, oranges, yellows, white, and browns would be the best colored beans, but I used what we had on hand. We used lima beans (white), brown lentils, and colored spiral pasta. Start out by tracing around a large bowl onto orange or red construction paper. Next, draw the layers of Jupiter, including the red eye. They aren't nice and neat like a cake, but swirly and sloping. Then go to town gluing beans!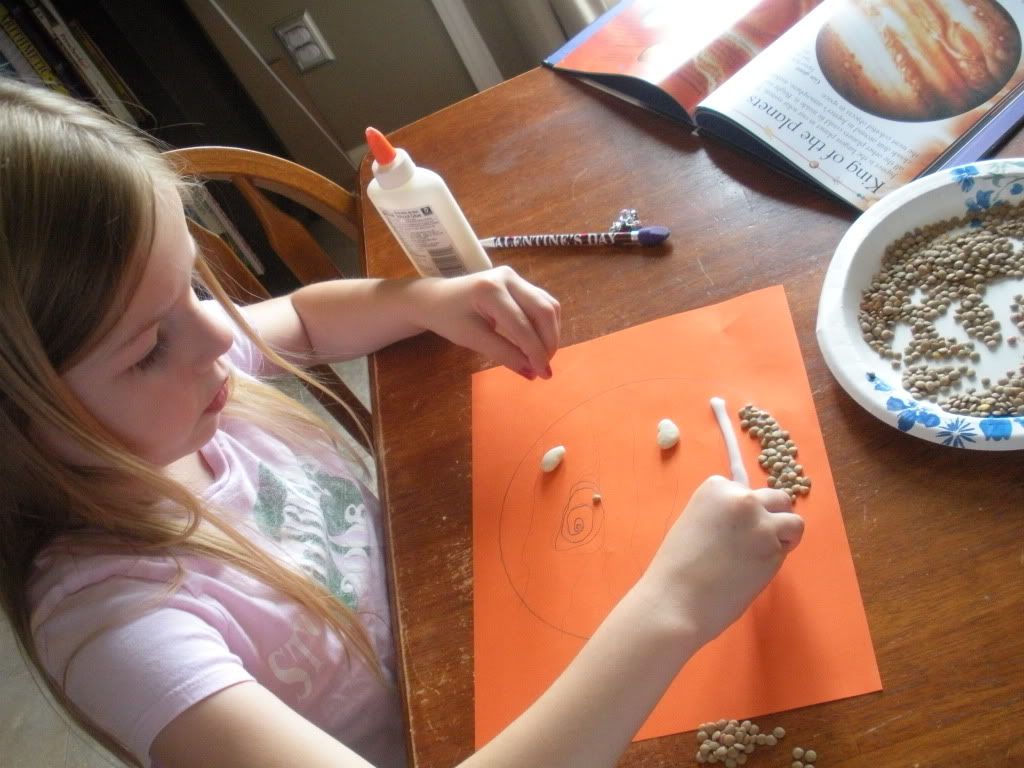 Glue beans in the layers while looking at a pic of Jupiter.
Beeps with her completed mosaic! (4)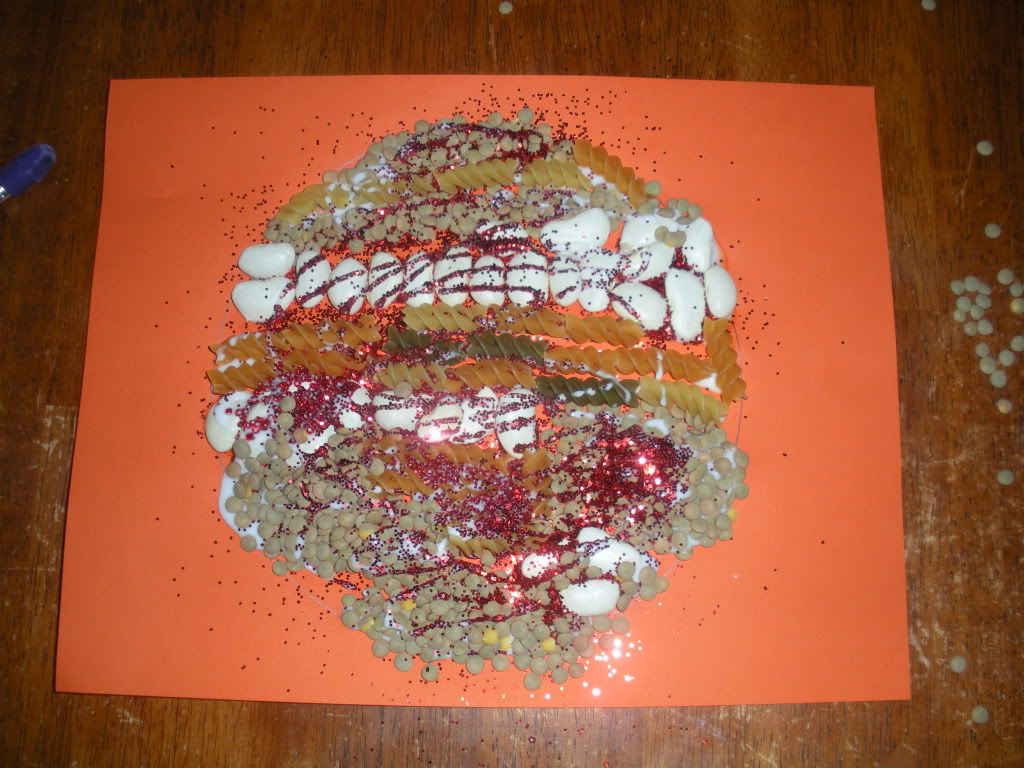 Dreamer's Jupiter Mosaic (6)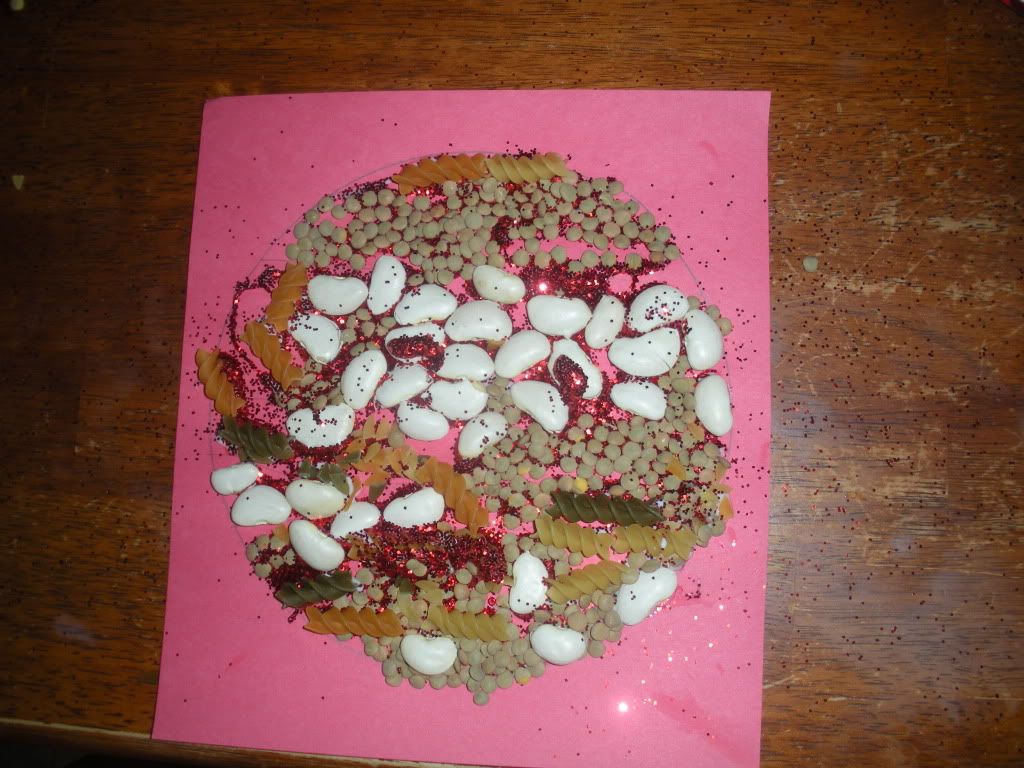 Coco's mosaic (8)
Julie