We go strawberry picking every year, and now is the time for these juicy fresh berries. Wait, are they really berries? We really picked way too many, so we will have strawberry jam for at least a year after our adventure! I told the girls that we were having strawberries for dinner.
Aside from vast quantities of strawberries, we had a lot of fun! I have learned that each seed on the strawberry is actually an ovary. Weird. I have read strawberries don't reproduce by seeds, but by runners. Does anyone know if this is true? Botanists call strawberries "false fruit" or more accurately a pseudofruit. The fleshy part is actually an enlarged part of the stamen of the flower.
Regardless, we had a lot of fun with our nature study this afternoon.
Take a look at
Dynamic 2 Moms' strawberry unit
. We did parts of the notebook last year when we went strawberry picking, so we didn't do it again this year.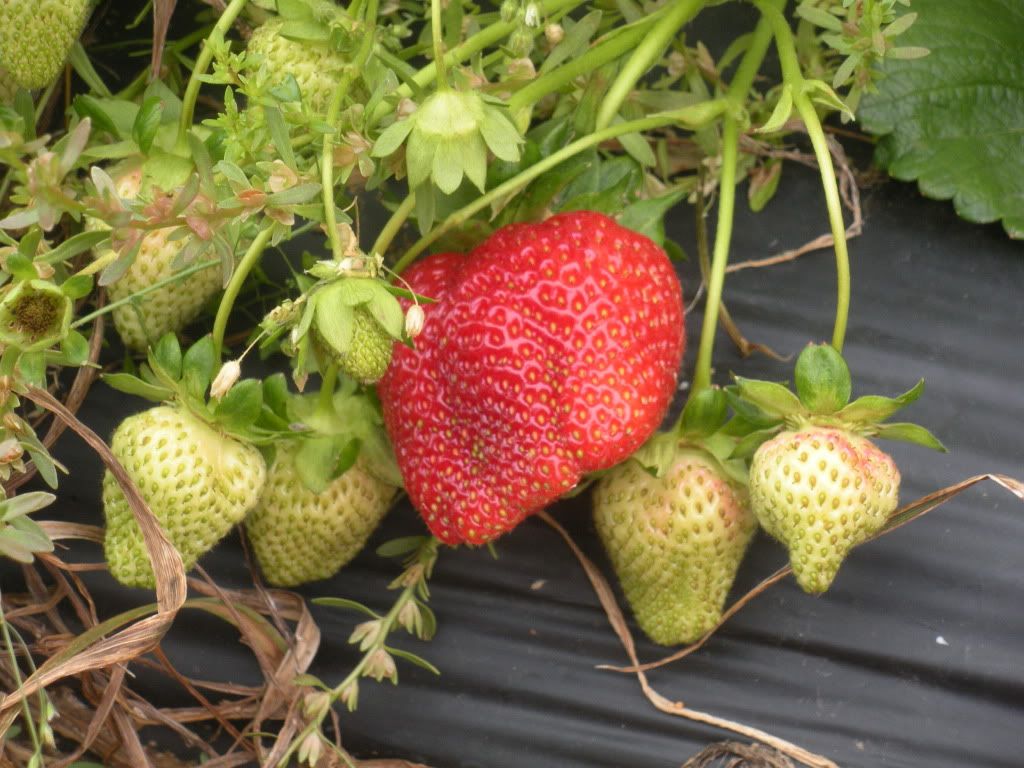 Ripe and Unripe Strawberries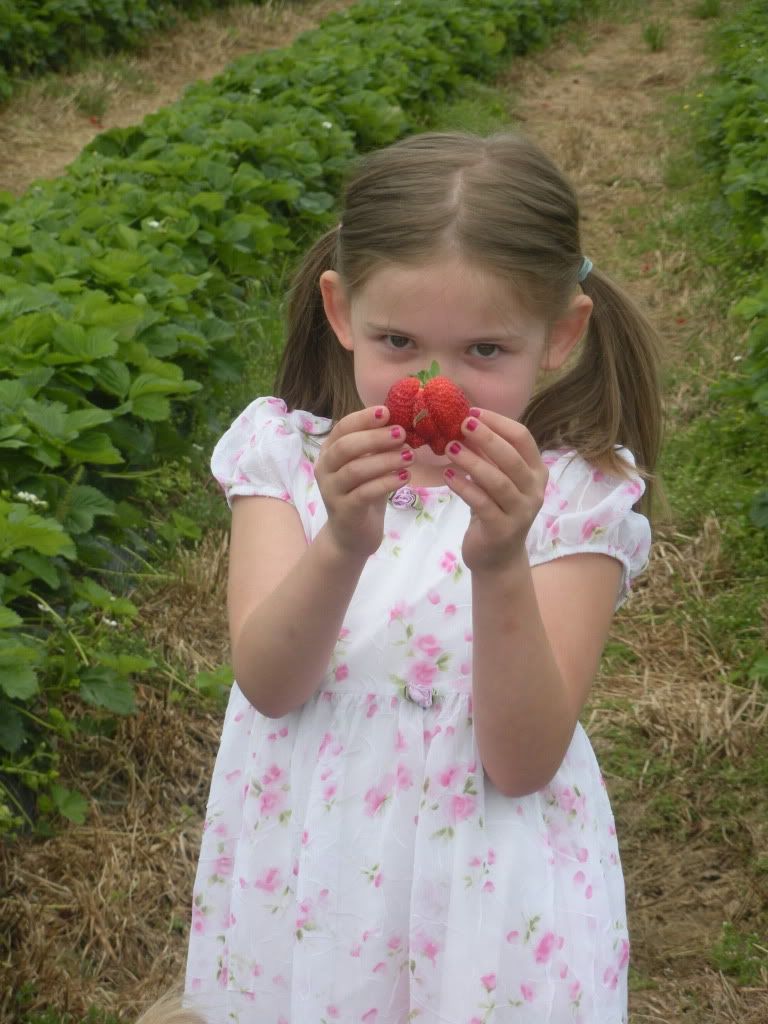 Coco with a tasty strawberry!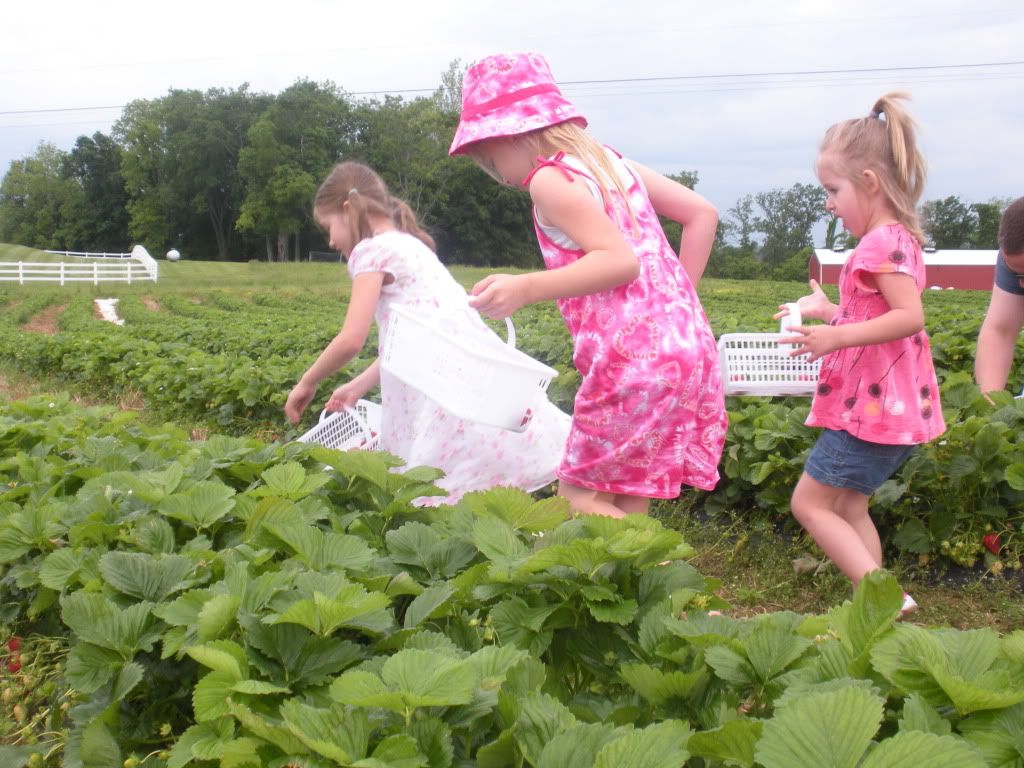 Digging in!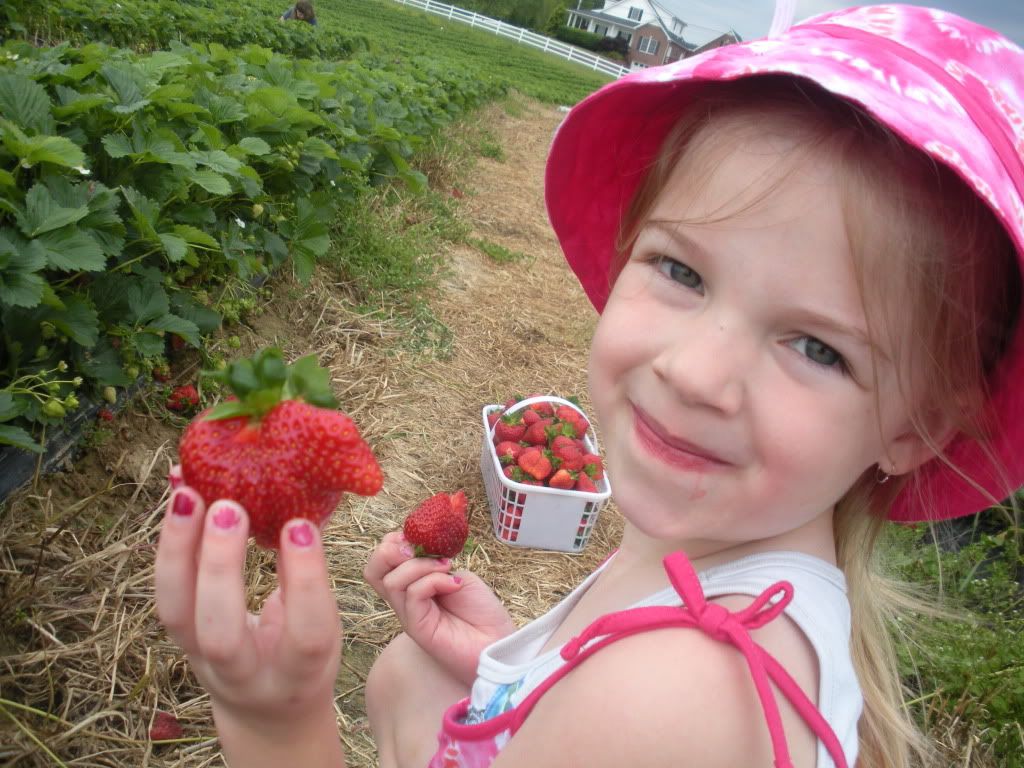 Dreamer found a lovely one!
When we got home, we dug into making freezer jam. It's no cook; I just use the freezer jam packets that you can find at any grocery story. With everyone's help, it didn't take too long. I do wish we had a large food processor than our tiny 2-cup model! It was easy, and we have so much jam! You could easily make this jam with store-bought strawberries and the freezer jam pectin. Give it a try. :)
Strawberry Jam For a Year!
Julie