Sonlight Core B - Week 2
I want to share my Sonlight Core B/1 grid schedule soon. In the meantime, I'll blog about the highlights of what we're doing for school time.
We've had a crazy month with putting our house on the market and making minor repairs, so we've taken a school break, but it is waiting and we must get back.
We finished up week 1 with Core B, which was uneventful, and I didn't add much of anything to the core that week. For week 2 after learning about clothes of different cultures in
Peoples of the World
, we decided to make saris for the girls. I'm not sure if I did it right, but it was fun!
We used a flat sheet folded in half lengthwise. I don't know, they look more like a toga than what you see on Indian women. :)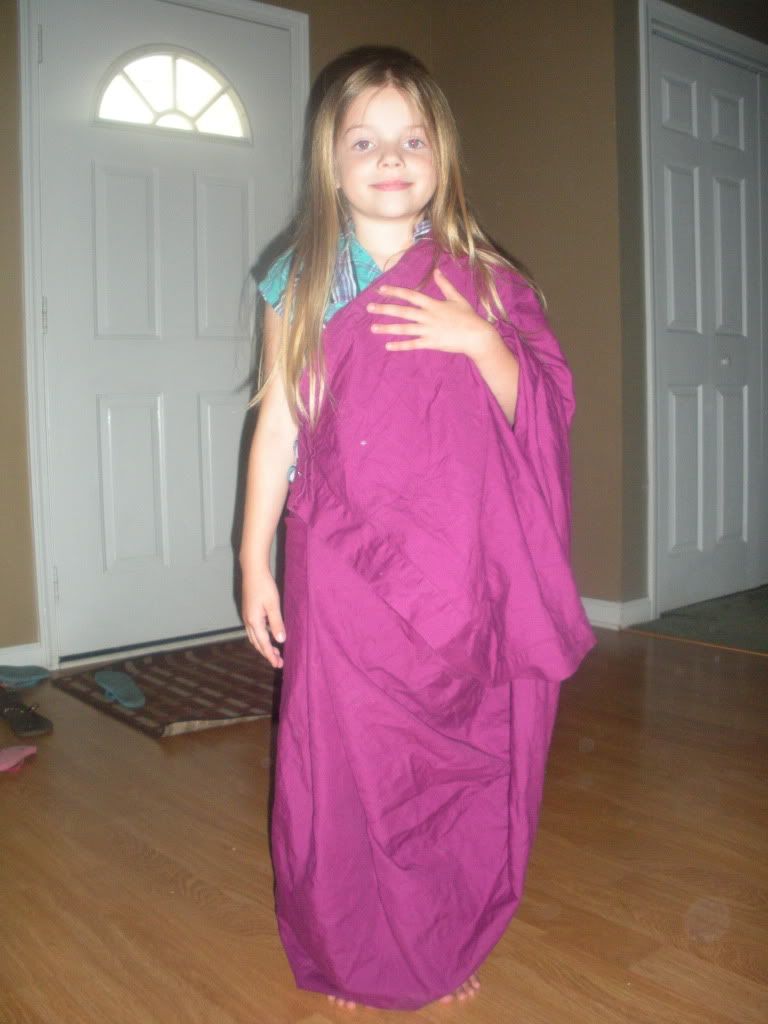 Dreamer wearing a "sari"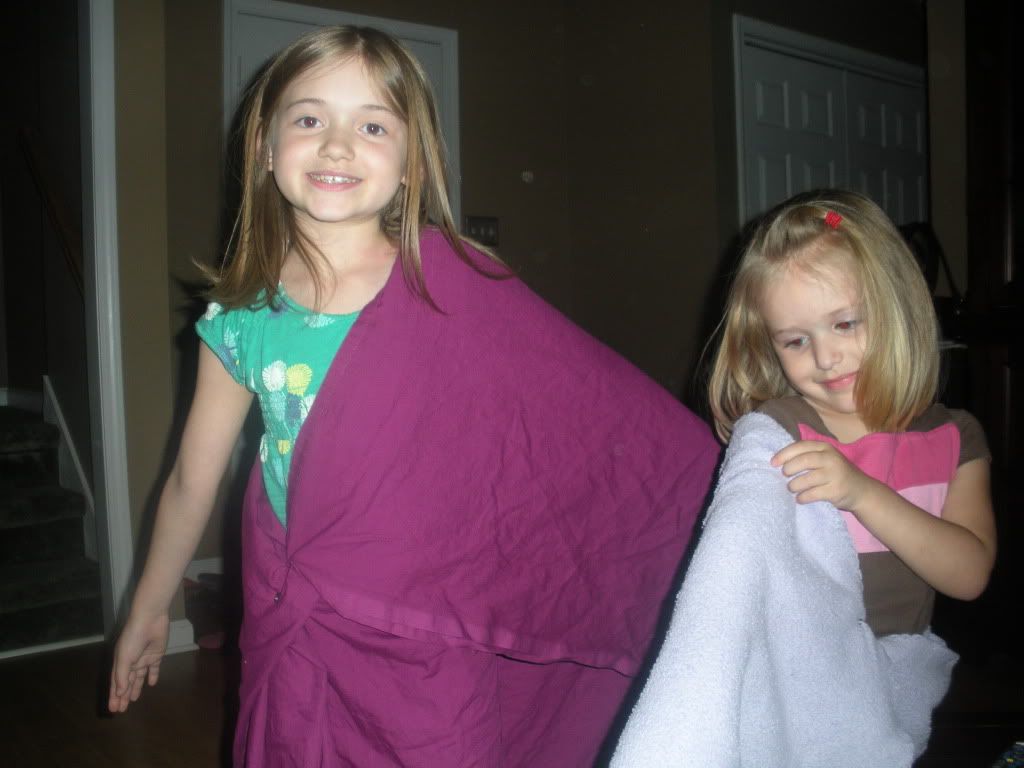 Coco and Beeps wearing "saris"
Julie