Sonlight Core B - Week 5
We added the following book to our studies this week by Bobbie Kalman. It is an engrossing resource that explores homes from different habitats, country or city. Excellent!
We decided to make a marshmallow igloo to go along with this week's selection from
Houses and Homes
. It didn't really look like an igloo, but the girls appreciated it after reading and watching a movie (see below) on igloos. We used powdered sugar frosting as glue. It was super sweet, and I didn't like it much, but the girls thought it was pretty good. Make it early in the day, as it's loaded with sugar!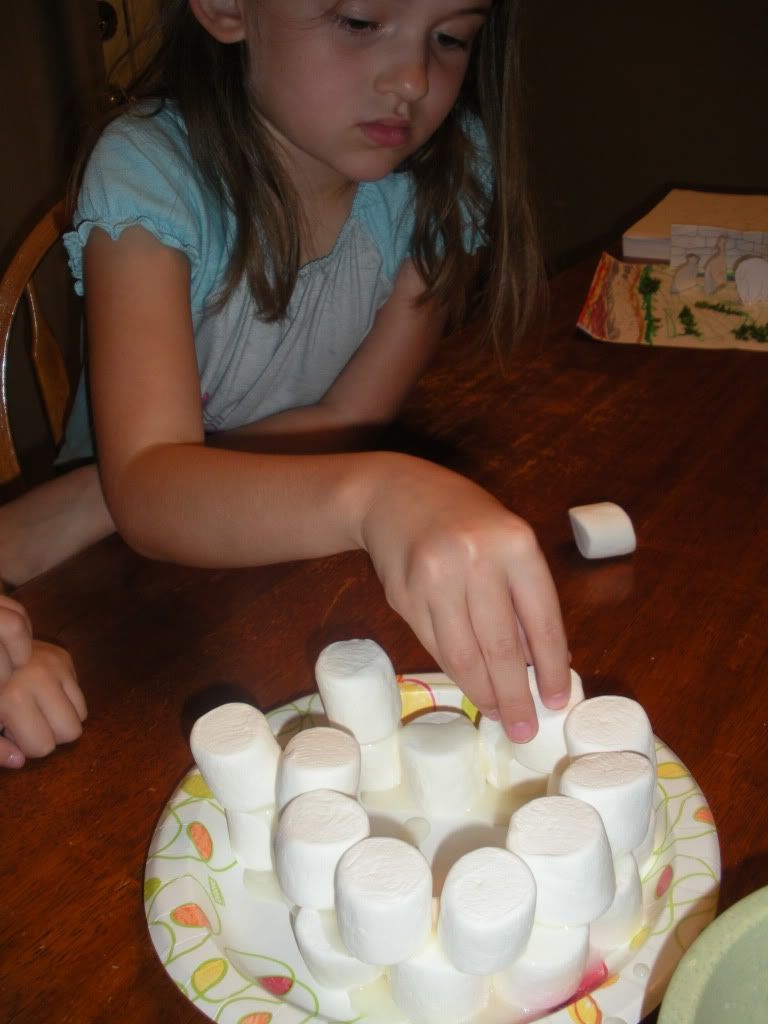 Constructing an Igloo . . . er . . . sort of ;)
Marshmallow Igloo
This week in
From Akebu to Zapotec
, we took a closer look at the Dongxiang. They lived in China, and our drawing book,
Draw and Write Through History
, had a panda, and we decided to file it away next to this page.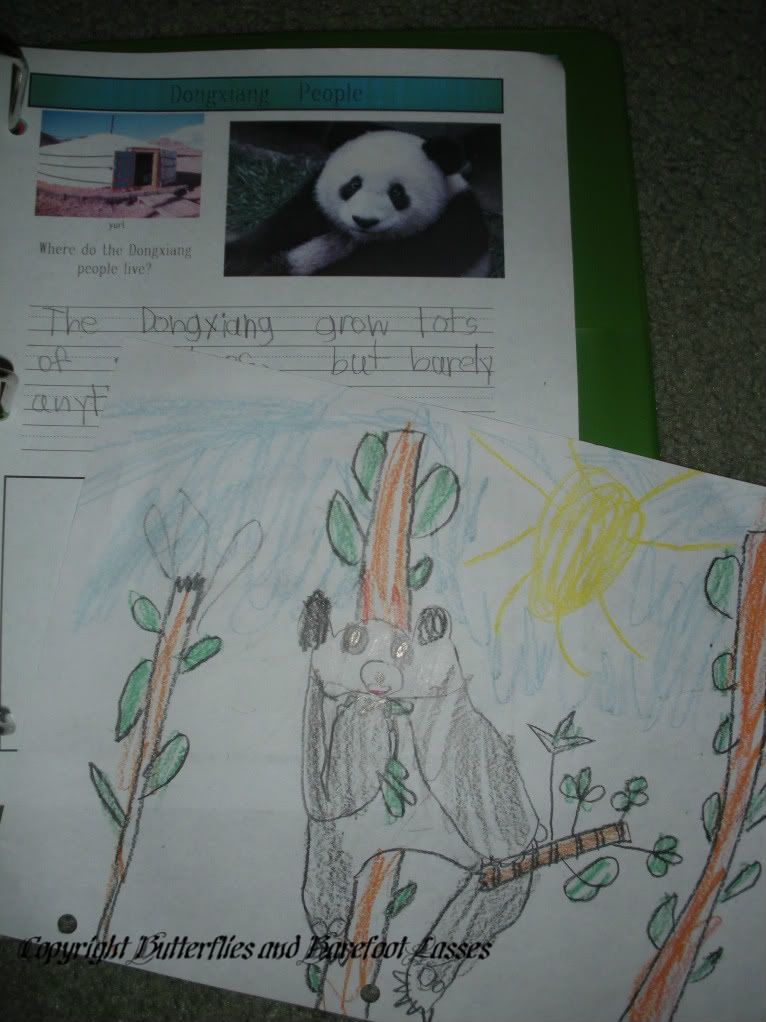 Last, but not least, some videos to go along with this week of Sonlight!
Marsh Arab video
Cappadocia Turkey Cave Home
Building an Igloo
I will post about some Homer Price printables and notebooking we have done when we finish the book. For now, we watched a movie on how doughnuts are made!
How Doughnuts Are Made
Goofy muppet video for a laugh!
Julie