We have been working on these notebooking pages while we read
Charlotte's Web
by EB White. I used many different sources from different places. I will list them all right before each photo. I used Homeschool Share, HS Launch, and I made a few myself.
Hope you find it useful!
I made a 4-part series for the page on the left in this photo. I called it Seasons on the Farm. For the page on the right, I used Enchanted Learning and Homeschool Share.
Label the Spider
Where Spiders Live matchbooks
(scroll down to "Where Spiders Live")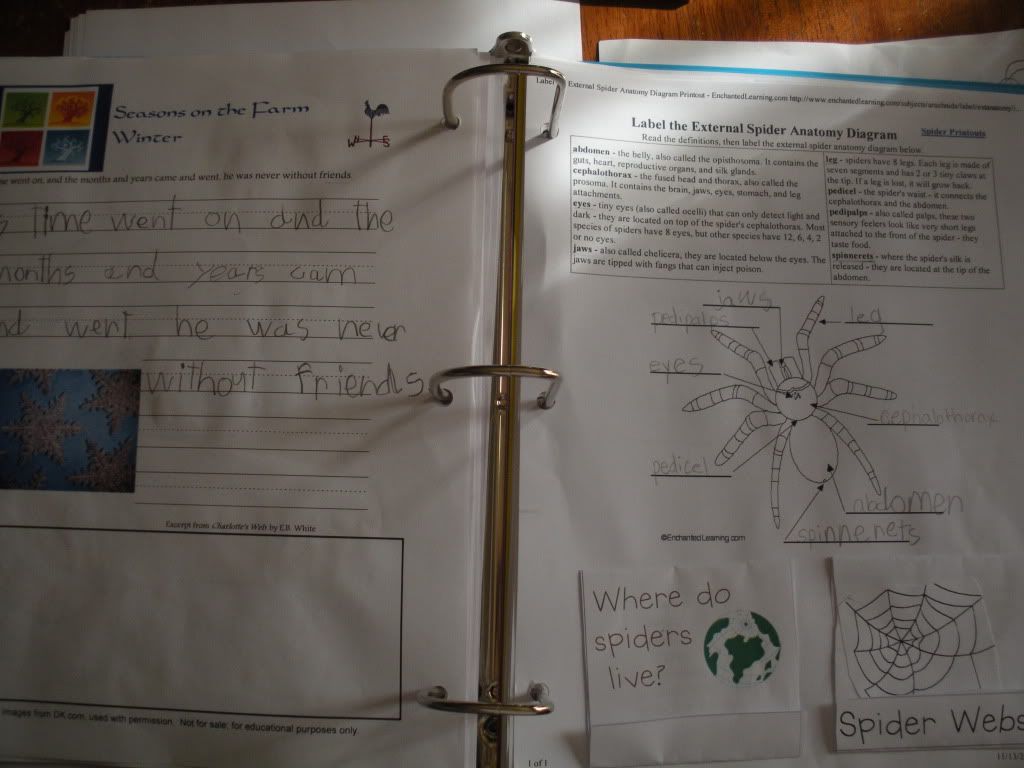 Notebooking pages and Enchanted Learning Plus minibooks!
The left-side page components are from Homeschool Share or HS Launch. The right side is a page I made. I Googled pigs and piglets, and we decorated with various printouts of pigs too.
Products from Pigs and Vocabulary
(This is the link where all the pig stuff is from)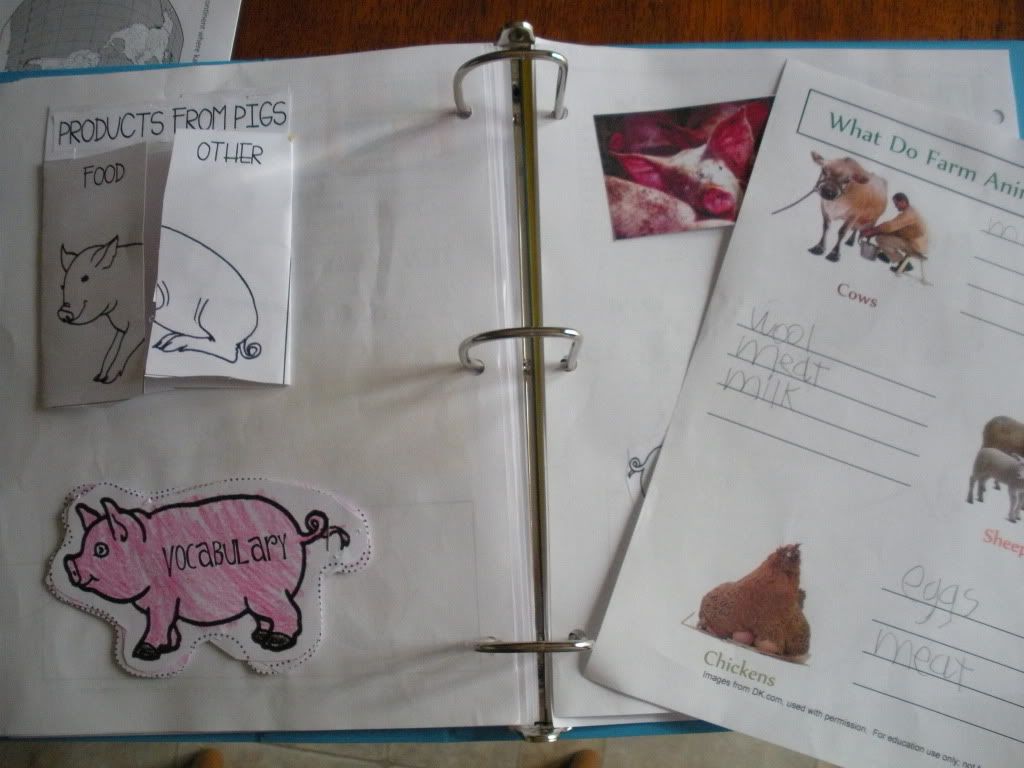 Homeschool Share components and one of my notebook pages
The left side of this next photo is Homeschool Share, and the right is the pages I made. See link above.
Homeschool share and my own notebook pages
This last page is from Homeschool Share. It is the same link as above.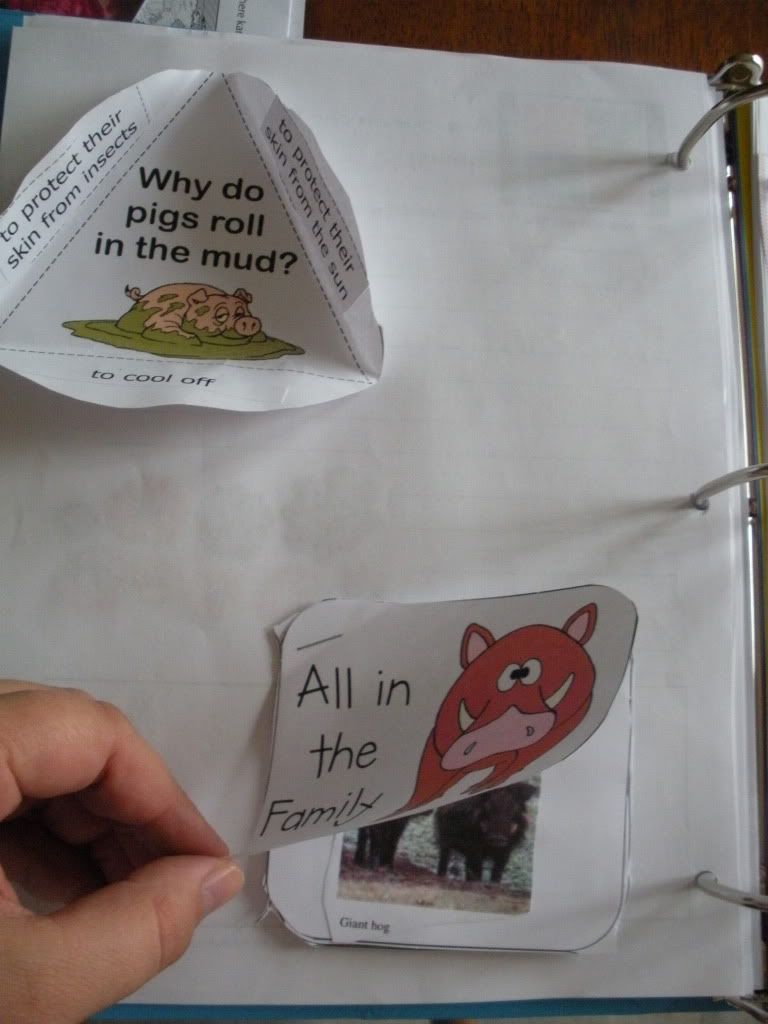 More Homeschool Share components
Julie