Sonlight Core B - Week 2
This is the kick-off of our new year! To make things easier to navigate here, if you are interested in a week-by-week for either
Sonlight Core B (Early Elementary Ancient History)
or
Story of the World Volume 1
, click on that category, and at the beginning of each post will mention which week it is. Most will say both. I will try to make this easier to find, but need to tweak. Any ideas are appreciated on ease of navigation!
Since we don't start SOTW until about week 7 of SL Core B, it will be all SL for a while. I hope you find inspiration and ideas here!
For week 2 of SL, after reading about different crafts of people around the world, we made clay coil pots. The idea came from Handle on the Arts (HOTA). I used some real clay I purchased from Rainbow Resource for our art this year. We had never worked with it before, and it gave me the heebie-jeebies! ;) It was silt-y and strangely dry. The girls had fun getting messy and had a blast making these for some hands-on Sonlight!
Make sure to put down wax paper for easy cleanup.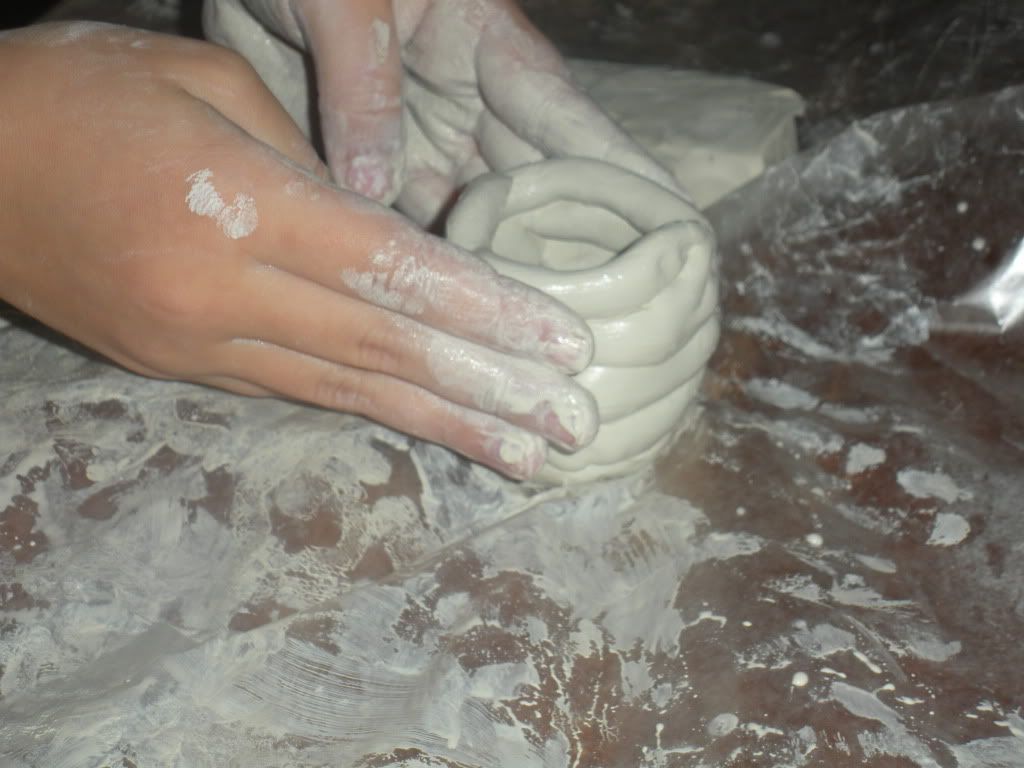 Coil pots made from clay.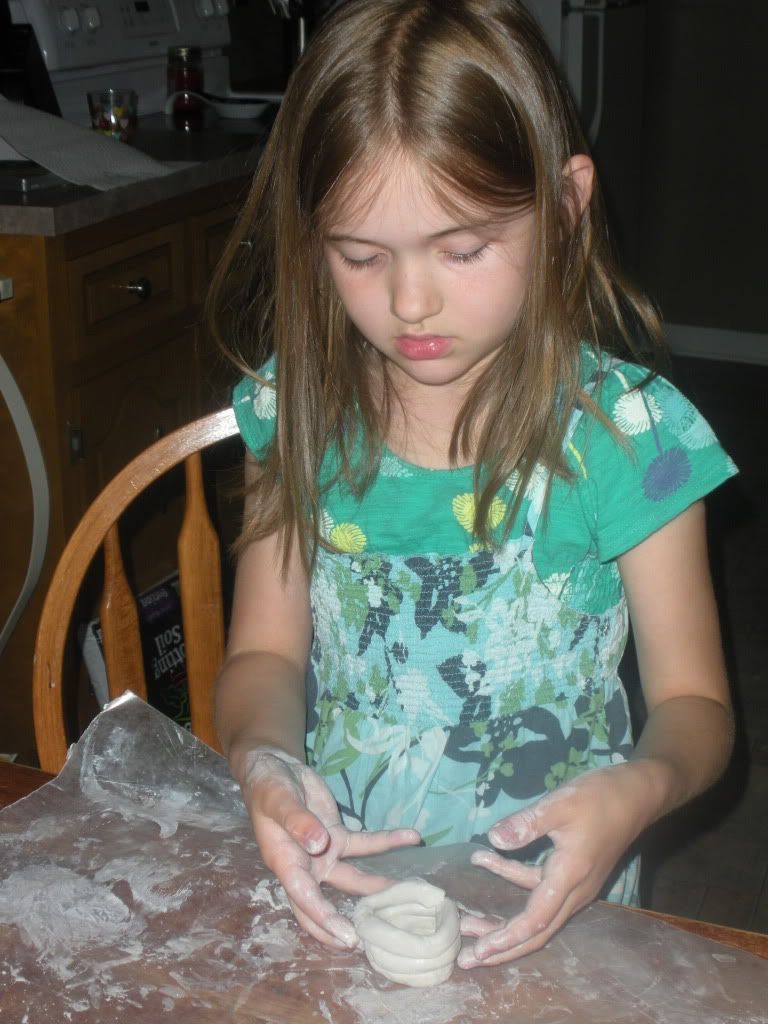 Coco molding her pot
Julie