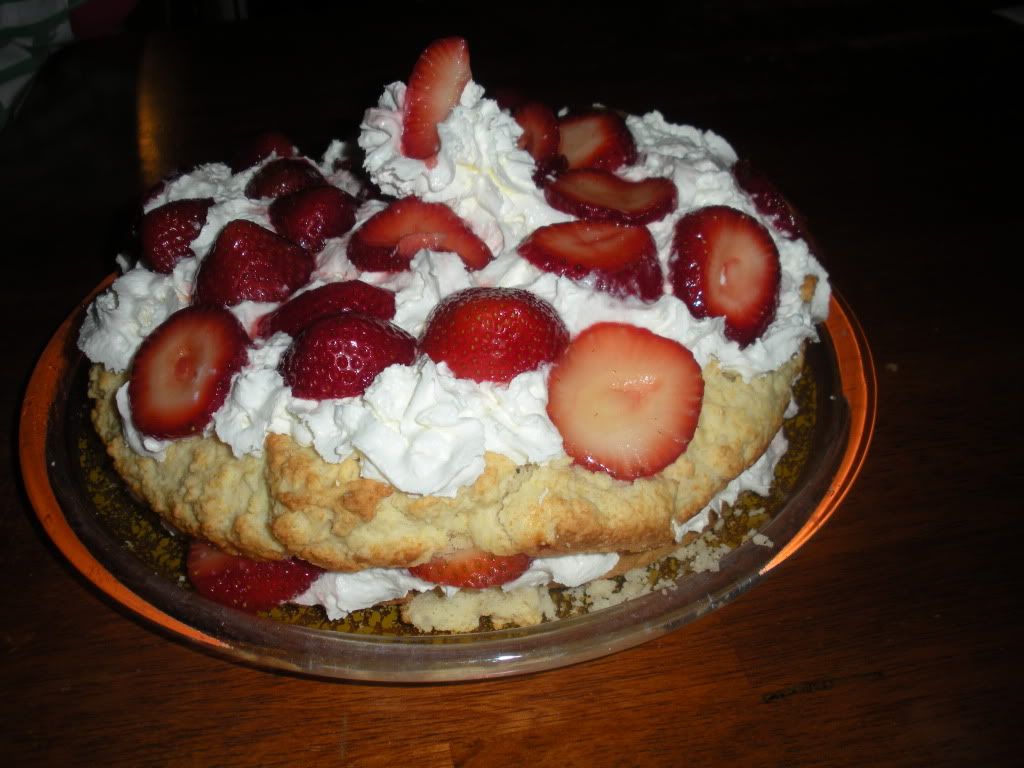 We read a marvelous story for our farm unit called Cook-A-Doodle-Doo by Janet Stevens. This story is a kick-off from The Little Red Hen fairy tale story when the hen does all the work, and everyone else doesn't get to eat then.
This story is about her grandson, a rooster. The dog, cat, and goose don't help make strawberry shortcake, but an iguana, pot-bellied pig, and a turtle DO want to help. The fun comes out when iguana looks for teaspoons in the teapot and tablespoons under the table. The pot-bellied pig wants to taste every time a new ingredient is added. Rooster clamorously shouts "No, no, no!" every time iguana misunderstands the directions.
The story made us laugh all the way through, and since there is a recipe for strawberry shortcake in the back of the book, the girls talked me into making it. I headed to the store for strawberries and low-fat whipped cream in a can, and we had a delicious dessert!
Have fun!
Yummy! Let's dig in!
Julie