Sonlight Core B - Week 4
Some highlights for week 4 include some videos on interesting homes around the world and a few different people groups. Since I haven't highlighted my
From Akebu to Zapotec
notebooking pages, I'll do so this week with a few photos. We didn't add any crafts to this week.
Building a Mud Hut
Gypsy Homes
Thatching a Roof
Yanomamo People of Venezuela
I have made a set of notebooking pages to go with
From Akebu to Zapotec
. Our children fill out the lines and illustrate the notebook page each week after we read and pray for the people groups.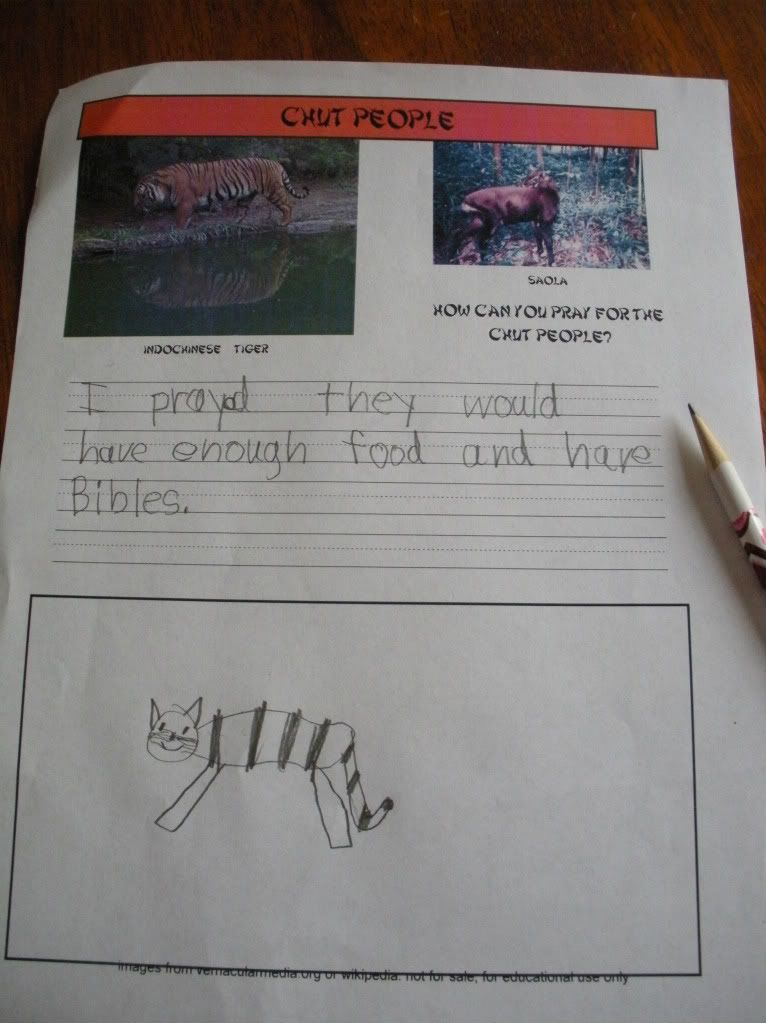 From Akebu to Zapotec notebooking pages


Julie