This week we explored food on the farm, hens in particular. See my reading list for books we've read. We got these books from our library; feel free to substitute as needed.
We made this craft. Since we take photos, we put the photos in a notebook for the year, let the craft sit around a while, then trash it. That way we don't have paper plate crafts overtaking our home! :)
Hen Craft
Along with these hands-on activities, we do a lot of stuff orally, playing games, riddles, rhyming, singing songs. All of this is scheduled out for you in my schedule for Let's Explore the World. There are books to purchase or use from the library that are needed in addition to the schedule.
For science, we made a "Bug Hotel." We used an empty yogurt container, put a bit of cheese in it, then buried it to the rim in our yard. Put some rocks around the edge then a piece of wood over it to make it more "cozy" for your bug guests. After a day, we returned to see what we found, and Beeps (4) was thrilled to discover a line of ants going in and out of her hotel! She tried to draw them in her science notebook.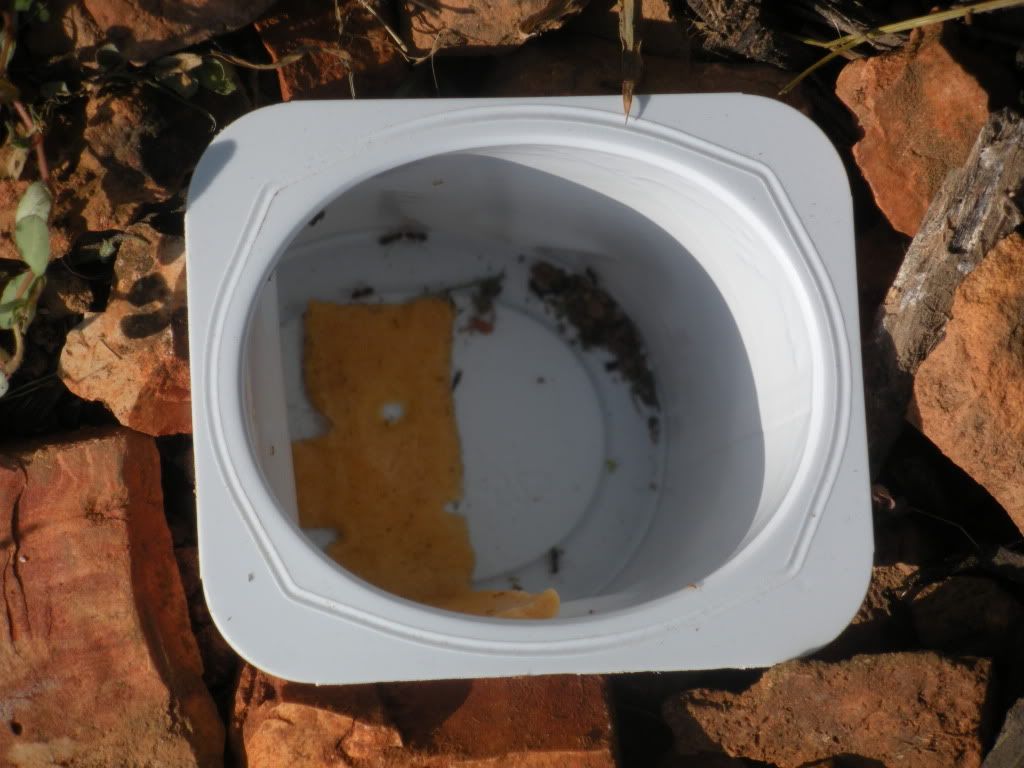 Close up of Bug Hotel
We also made a large circle in our yard using yarn. She drew whatever was in her science circle, and we talked about what we found. Mostly some weeds, grass seeds, a jumping spider (wolf spider?) and some sort of red insect. We didn't get chiggers, so that's always good. ;)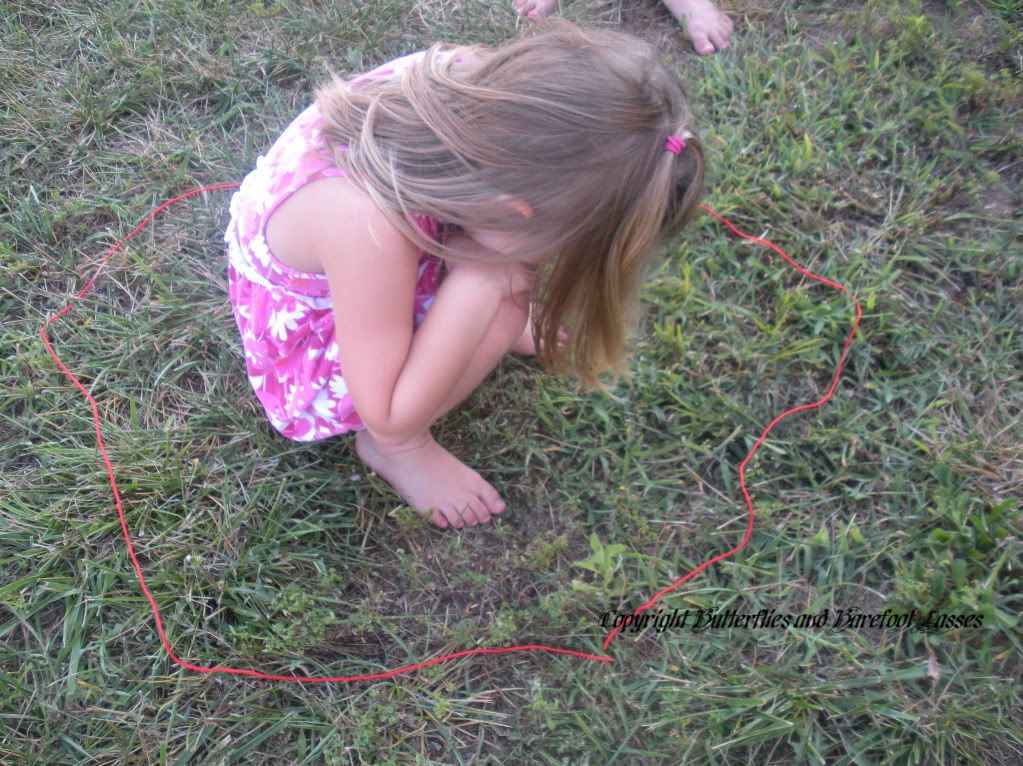 Science Circle
Julie