During our study of Ancient Egypt this week, I forgot to print off some notebook pages that I get at Notebooking Pages.com. As I went to print them, I realized there was something wrong with my printer and I couldn't get the pages I wanted right away.
We were studying the merging of Upper and Lower Egypt through Narmer, and I wanted the girls to copy their narrations soon so they wouldn't forget. What to do? What to do? If I have them copy right away, it wouldn't be on their notebooking page.
I decided to have them copy their narration on plain wide-ruled paper, cut it out, paste it on a plain white piece of paper and draw or glue Ancient Egypt-related clip art found free all over the place! Here are the pages created solely by themselves, and I am very pleased. I know I'm not reinventing the wheel here, but it was the first time I decided to "take a risk" and wing it. :)
A child's creativity can really shine in an assignment like this, don't you think?
This first one is Dreamer's (7). She colored in her text, which I asked her not to, but she forgot I guess. ;) I normally ask them not to color over their narration/copywork text, but it's still beautiful if you ask me!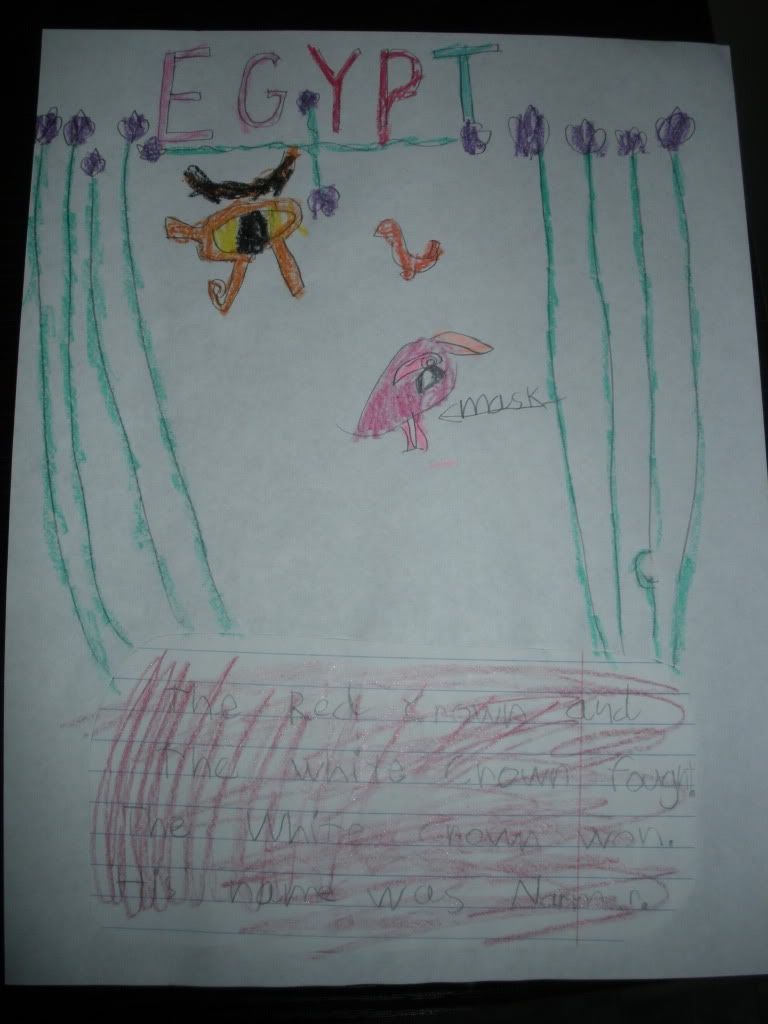 Freestyle Egyptian notebook page
Coco's (8) Egyptian freestyle notebook page
[caption id="" align="alignnone" width="461" caption="Coco's (8) Egyptian freestyle notebook page"]
What things have you done in a "freestyle" type of notebooking creation? Please let me know! I'm always looking for good ideas.
Julie