We're chugging along through our farm unit. On to horses! Horses are my favorite animals, and we had horses while I was growing up, but had to sell them after we moved into the city.
Here are some highlights of books we read this week. Some are horse books, some are just great farm books.
In
Sing, Play, Create!
we draw simple animal figures to help with fine motor coordination. Beeps' is still developing, but it's coming along! Sorry it's so blurry!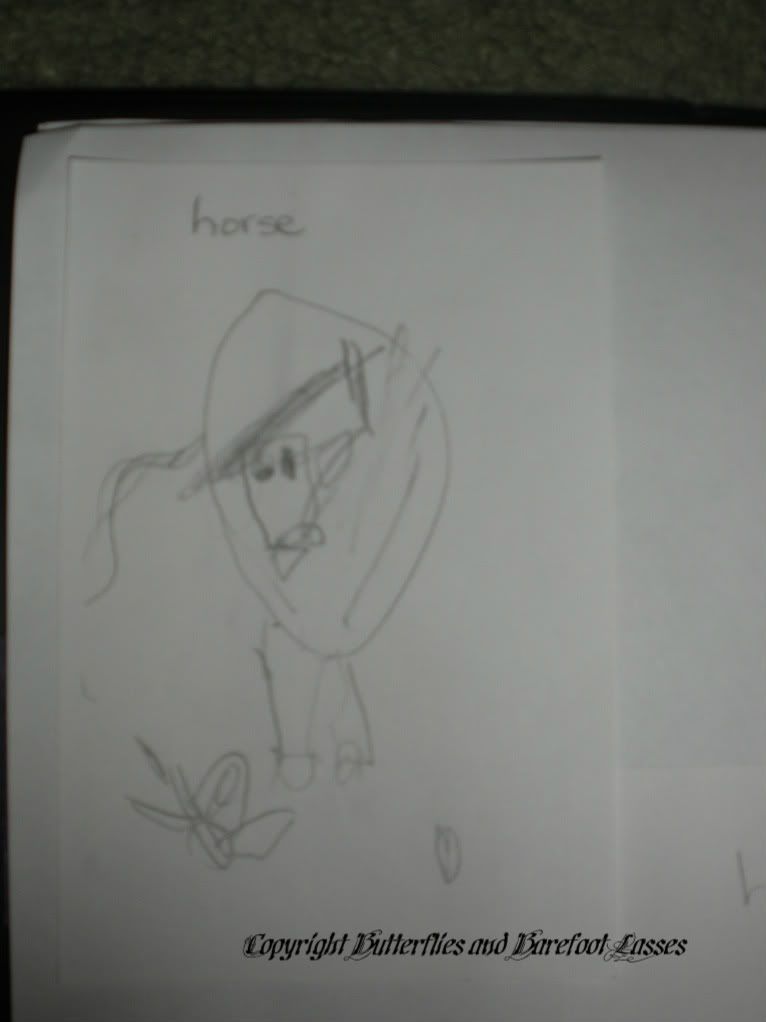 Simple Horse drawing of Beeps (4)
We made a riding horse for a craft this week, then we played a game of barrel racing out in the yard!
Horseriding in the house!
For science this week for our preschooler, DH made a Garbage Viewer. I'll make this post a little less nasty by just showing the before picture and keeping the decomposition to ourselves! :) It swelled up so much, I feared it would burst and crack! Neat . . . sort of!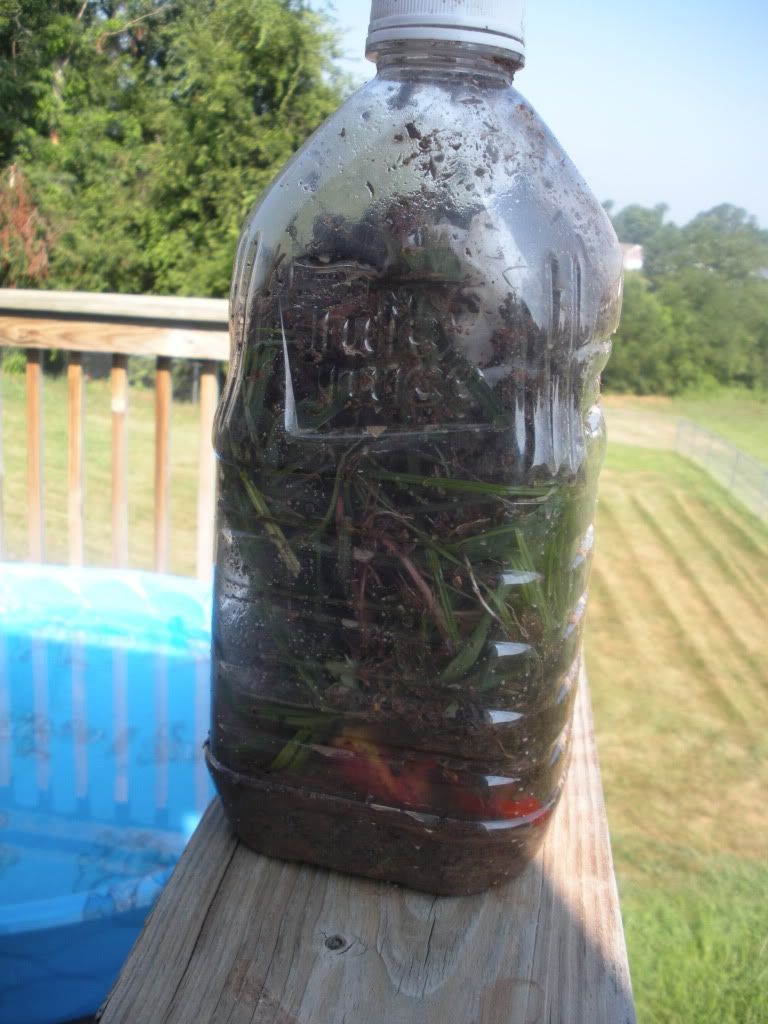 Garbage Viewer (outside!)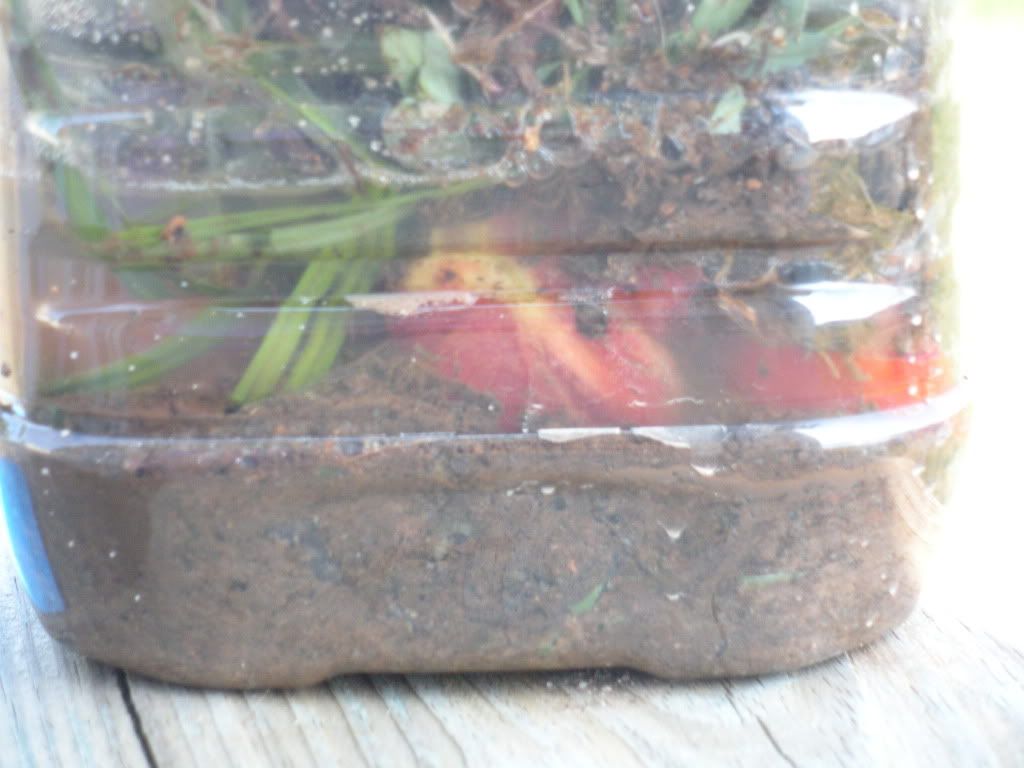 Close-up; Yuck!
For reading readiness skills, Beeps dictated a story to me, and I transcribed it for her in a little book we made out of a sheet of paper. I drew some pictures for her to color. This helps for her to understand that the words I write are information that is useful, getting her ready for reading. I was going to take a pic, but she has it hidden somewhere. She hides things so her big sisters don't snag them!
Julie