Let's Explore the World - Week 6
Along with working on rhyming this week and reading lots of mother goose rhymes, we read books on sheep, made a sheep craft, and worked on some new puzzles we got. We also did some fingerpainting, which is always a blast for a preschooler! I used a fingerpainting pad instead of regular paper, as it is shiny and smooth, so the paint glides over the surface with ease.
Check out our last week!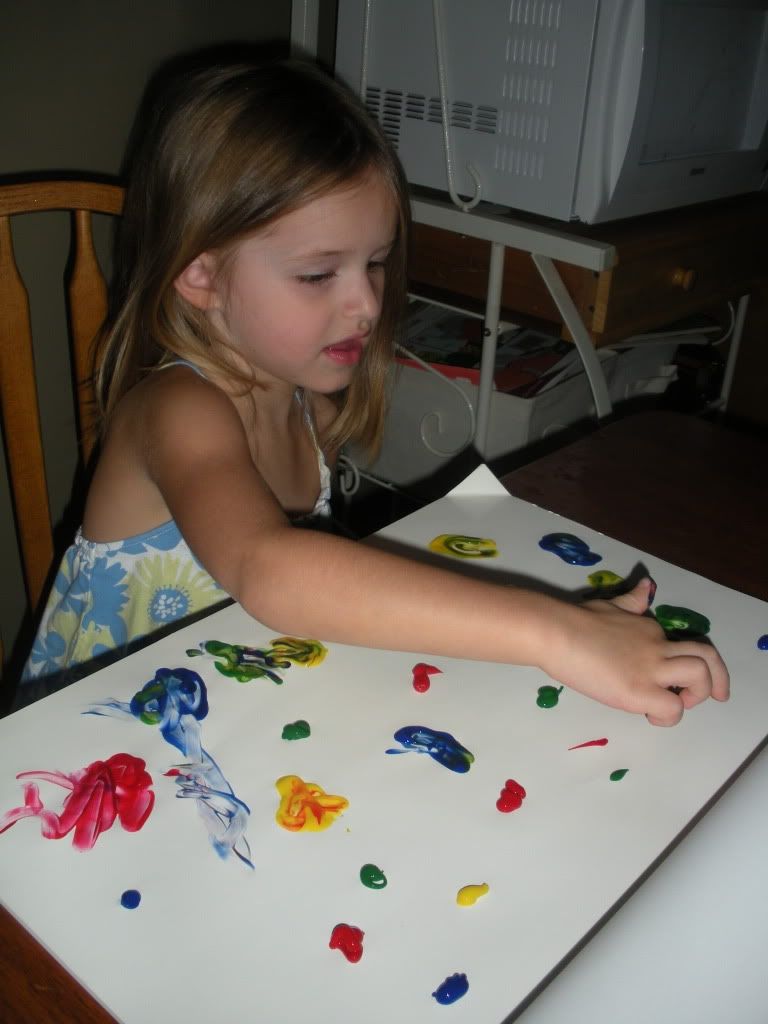 Fingerpainting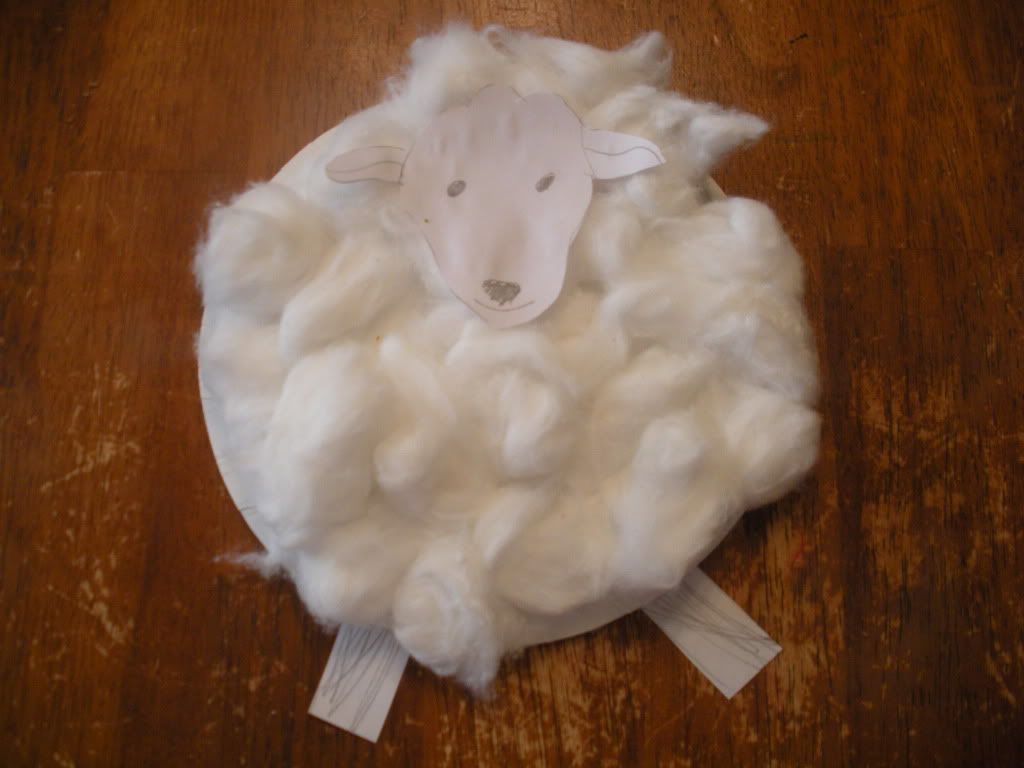 Sheep Craft
Julie