Sonlight Core B - Week 7 and SOTW Introduction
For the first part of this post, I will summarize our week in Sonlight (SL) Core B. Scroll down to find a summary of Story of the World (SOTW1) Introduction. Even without doing SOTW alongside Core B, these are excellent hands-on activities for Core B.
We had an extremely full week. Please note that we actually do projects on the weekend, which frees up our weekdays for the basics of math and LA and reading history.
SONLIGHT
We added in some prehistoric items this week. From things that may have been gathered by prehistoric people like nuts, honey, blueberries, raspberries, plums, and walnuts. You could use any fruit and berries you like. I put all the fruit in a medium saucepan with 6-8 tablespoons of honey and just simmered until it had a syrup-like quality.
Ingredients for fruit compote, things that may have been gathered by prehistoric people.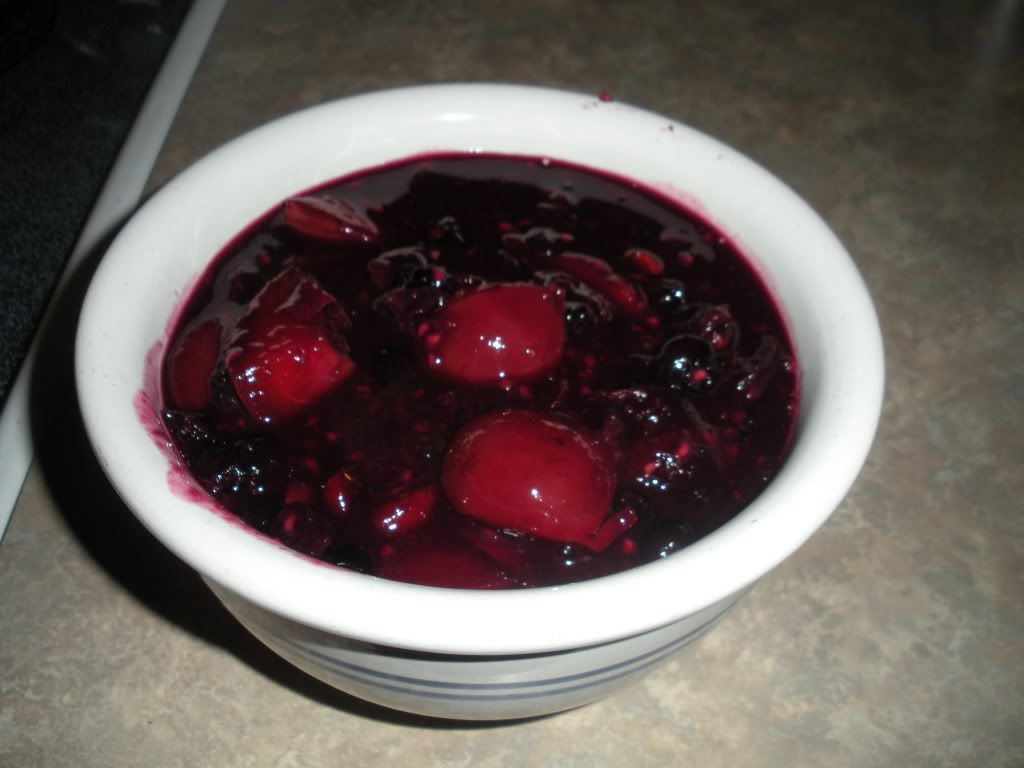 Fruit Compote, delicious on ice cream (though ice cream not from time period!)
We also made a tooth, bone, and stone necklace. First we formed the pieces out of air-dry clay. Then I had the girls paint them in colors they may have found in nature. Then we strung them on a necklace! They loved it! Be careful to make the holes before letting dry, and put them closer to the middle of the clay item instead near the end, otherwise they break more easily.
Clay bones and stones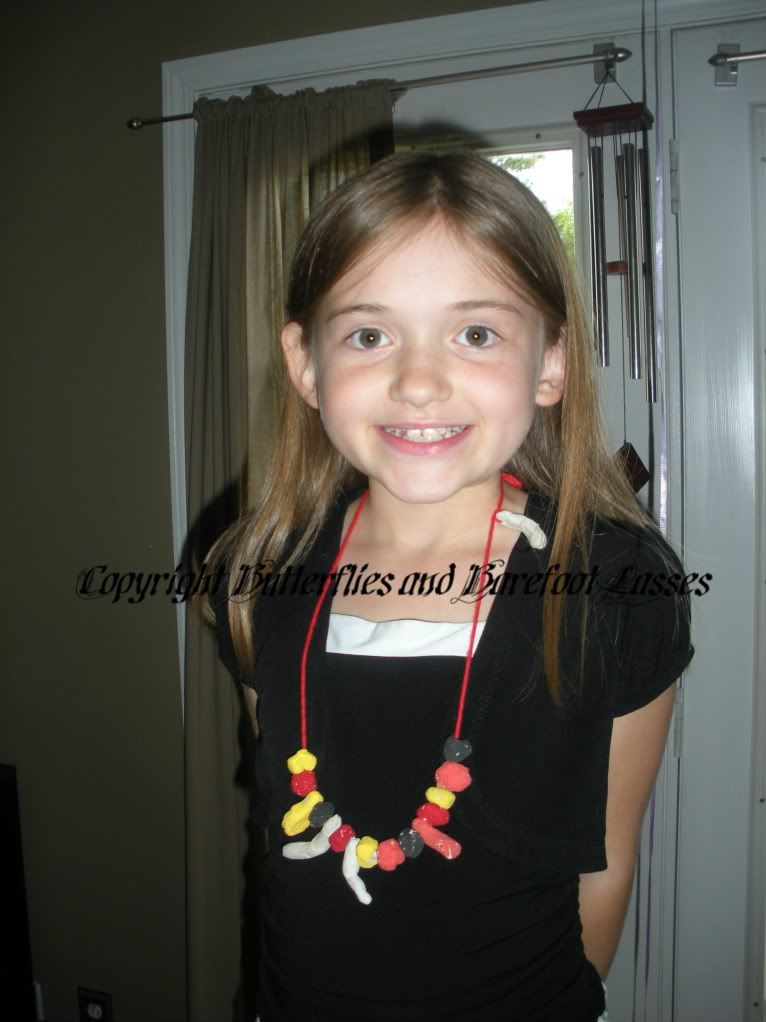 Tooth and bone necklace
We are using
History Pockets Ancient Civilizations
for grades 1-3. I adapted some of the things for this fold-out notebook page.
History Pockets Ancient Civilization Map
This next photo features another page from History Pockets and the pocket on the right is from the
Story of the World lapbook
. The girls love manipulating things in their notebooks, and this is perfect!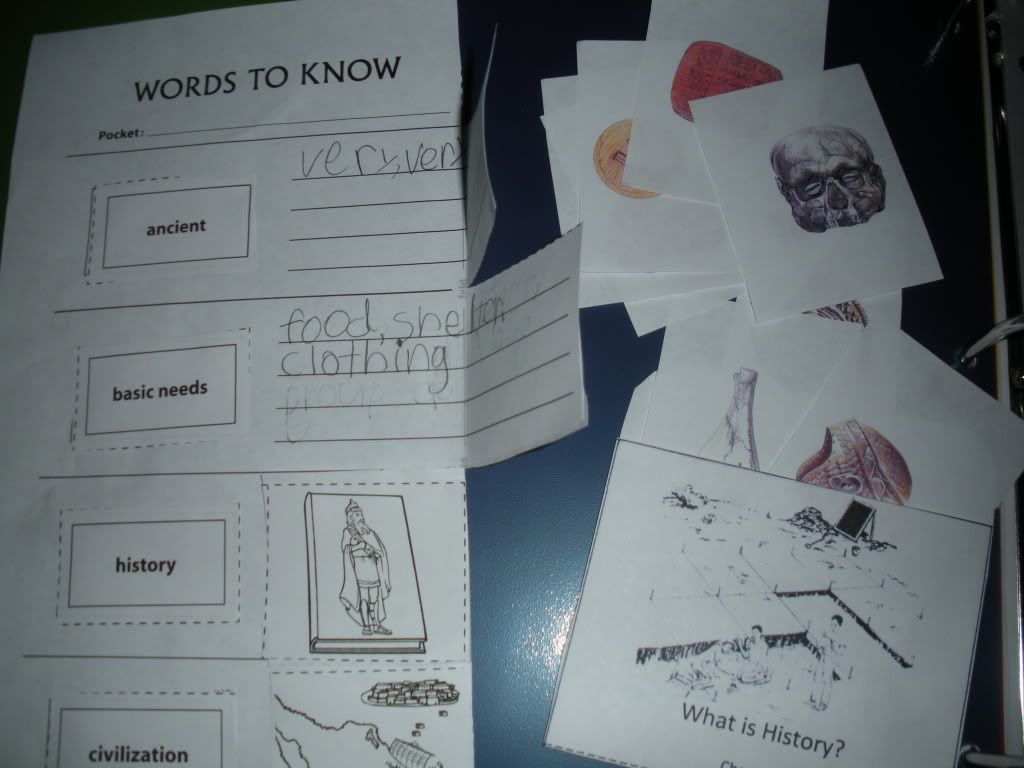 What is history? and Words to Know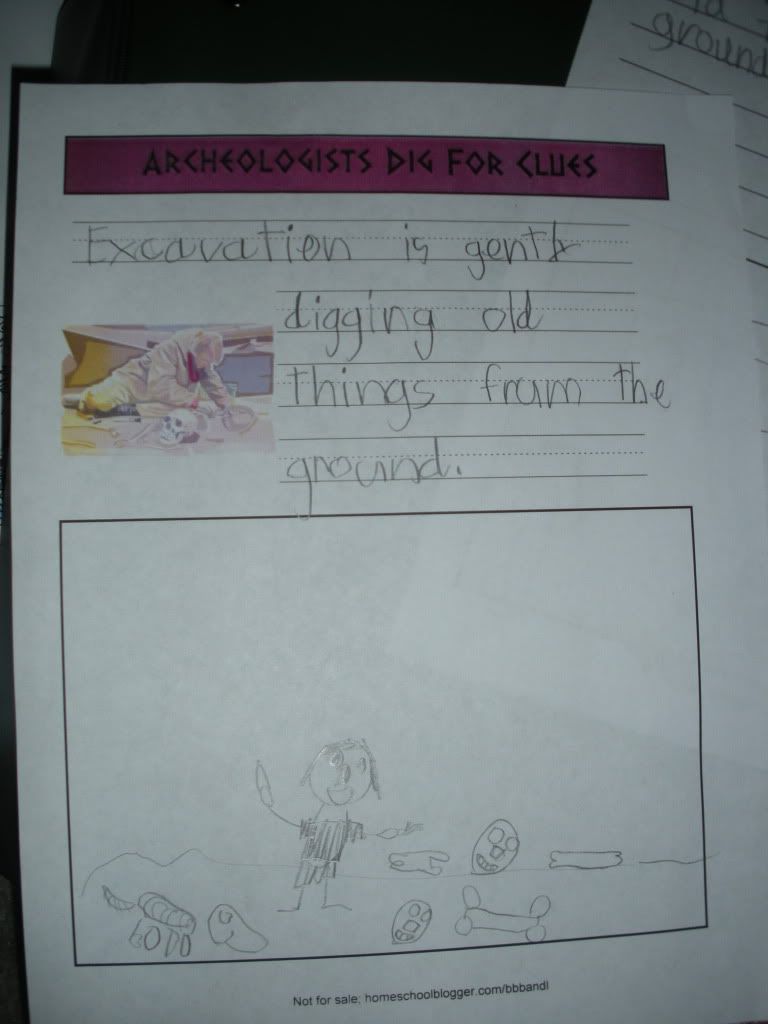 Archeologists Dig for Clues notebook page
SOTW
Add caption
Archeological Dig
I decided to go all out these past few weeks and put together an archeological dig. After saving chicken bones, collecting beans and bits of fabric, and painting and breaking an inexpensive clay pot, oh and finally getting some clean sand to dig in, I am ready to move on to something else! Here are some highlights of our archeological dig in our turtle sandbox! ;)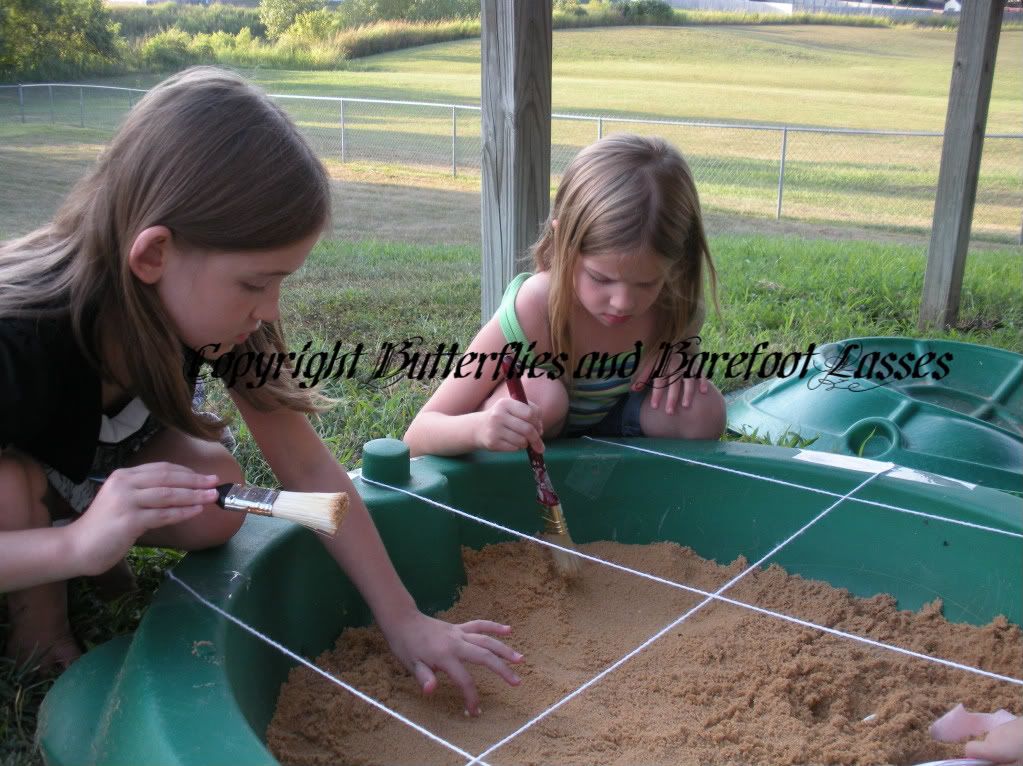 Archeological Dig
Bone unearthed in archeological dig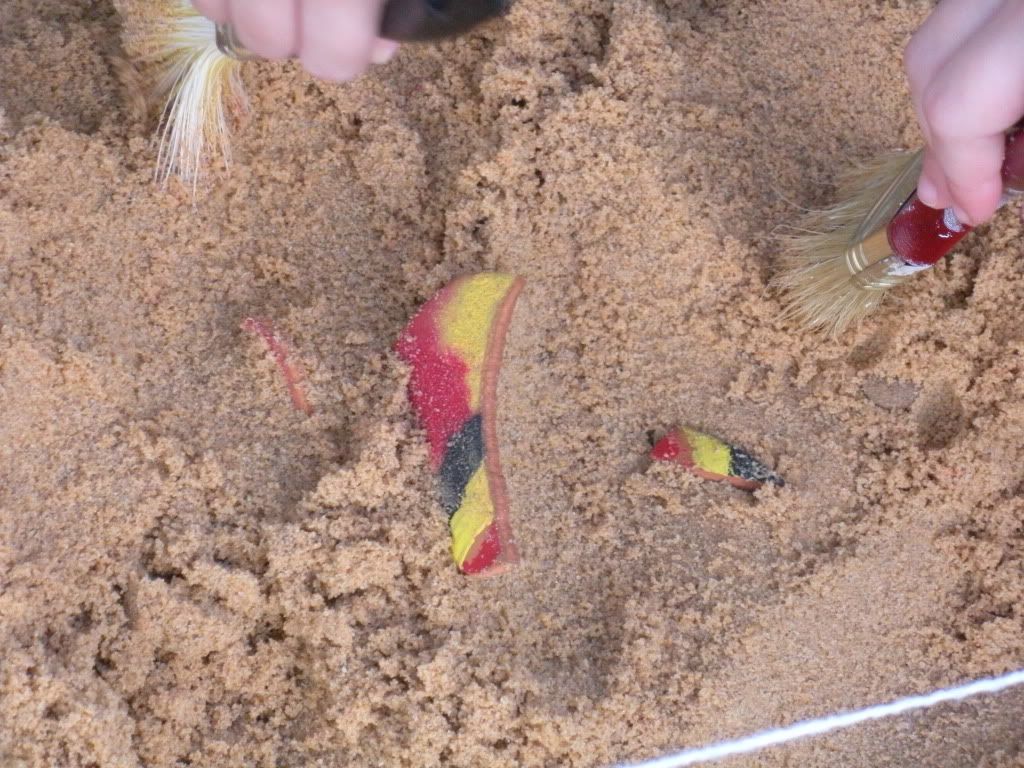 Shard of pottery found
Extras! Extras!
Check out these Archeology Printables from Practical Pages. Thanks Nadene!
I can't link directly to the archeology printables from this site, but you can download the whole SOTW lapbook from The Chronicle of the Earth, a wonderfully helpful blog. We used the Introduction printables this week.
A notebook page I made for From Akebu to Zapotec can be found here for the Elkei.
I also made a notebook page for Archeologists Dig For Clues that you can find here!
Reassemble Clay Pot
Be a Dirt Detective!

Julie