Sonlight Core B - Week 10 AND SOTW - Chapters 3 and 4
Notebook
I have linked where to find most of these below in "Extras! Extras!"
This first pages on the left are from Homeschool Share (linked below), and from SOTW Activity Guide. On the right is from SOTW AG and The Chronicle of the Earth (linked below).
Mummies and Papyrus 3D components
SOTW lapbook from Chronicles of the Earth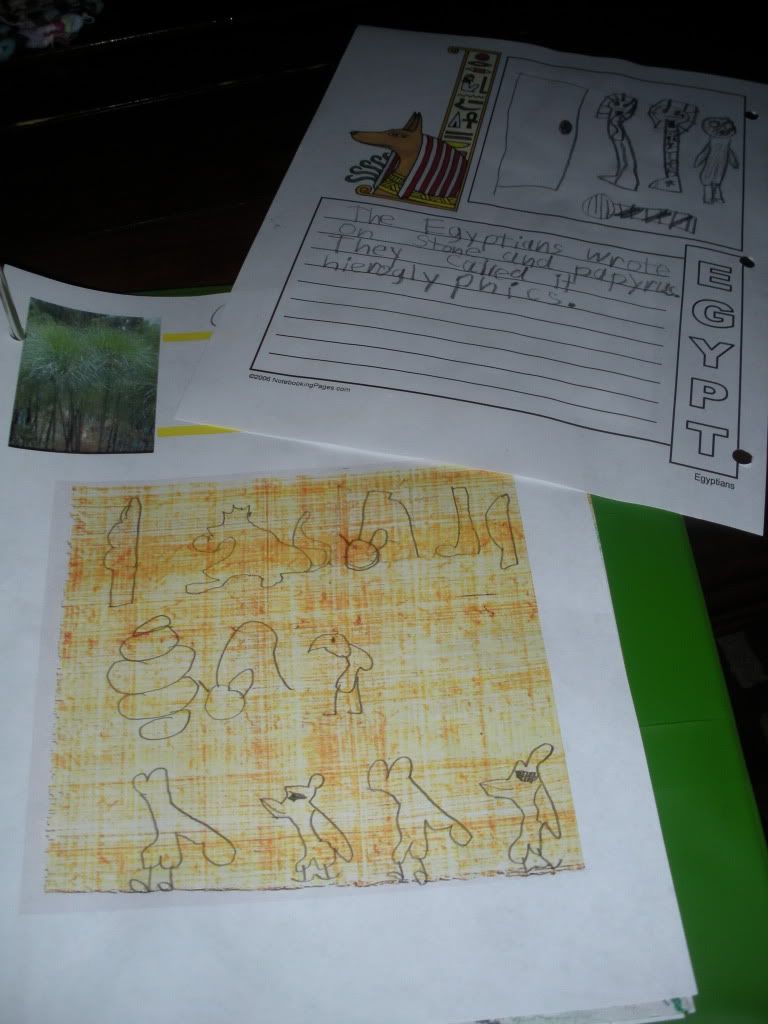 Egyptian papyrus and purchased notebook page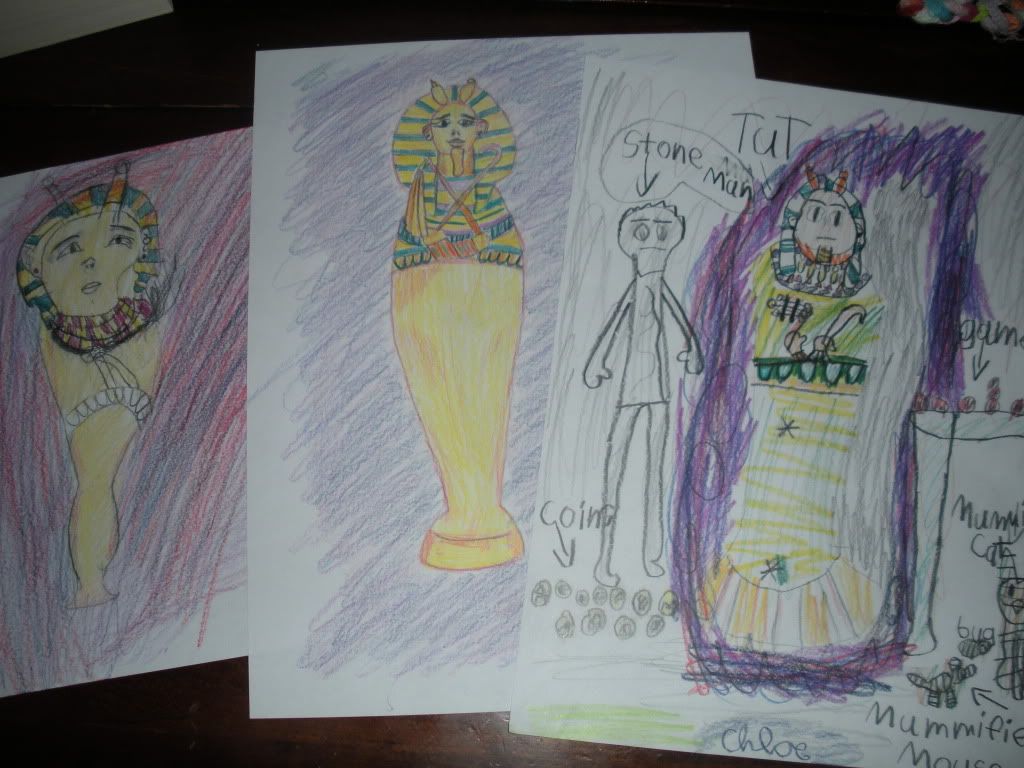 Sarcophagus drawings from Draw and Write Through History
Activities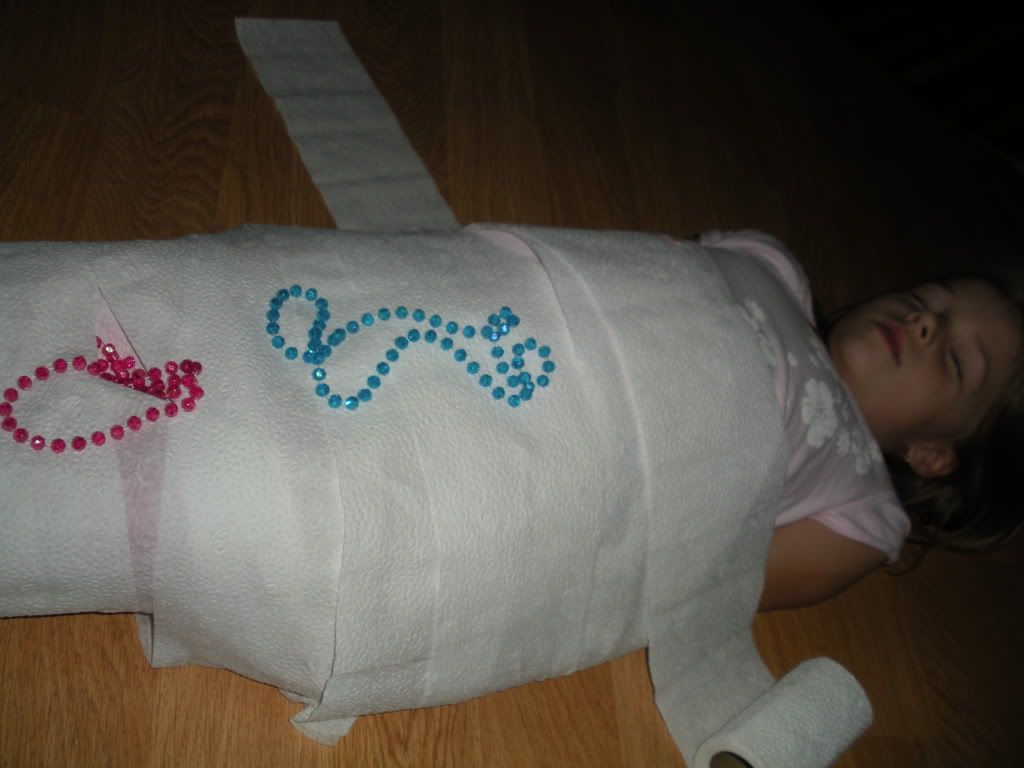 Dreamer being wrapped as a mummy. She insisted on the dead look. ;)
Toilet paper wrapped mummy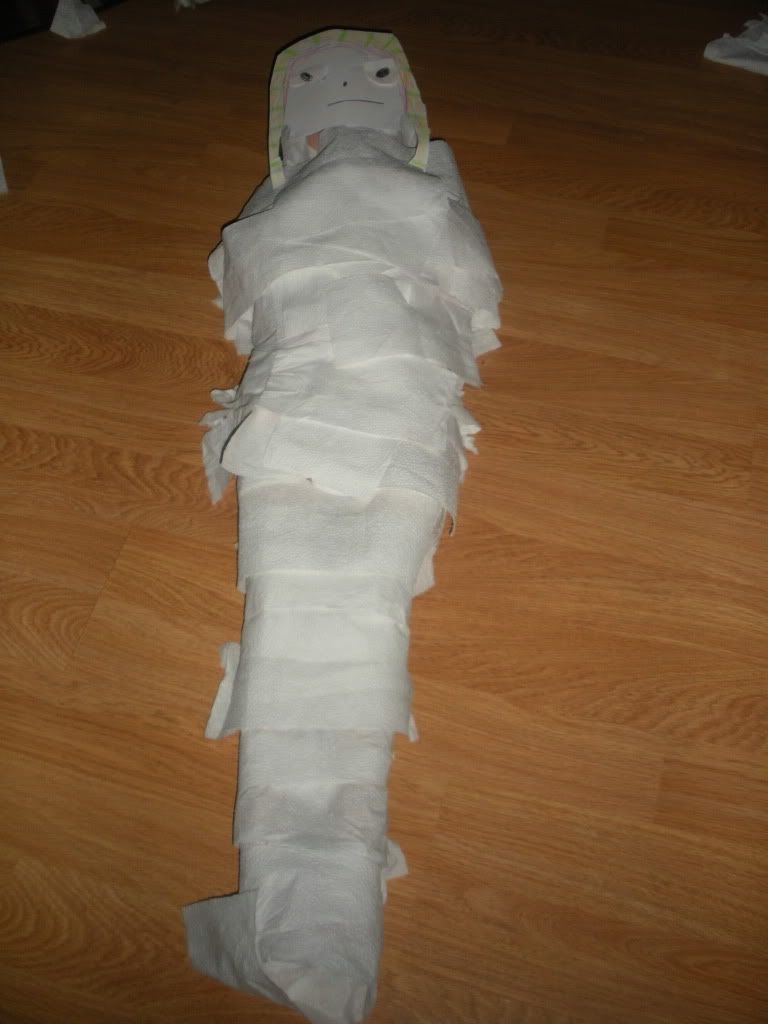 Mummy with mask
We decided to mummify an apple instead of chicken or cornish hen. Not only did that seem scary to me, but it takes weeks to dry out one of those birds, and an apple takes about a week. ;) We used 1 cup of salt and 1 cup of baking soda. I'll post a separate post later on to update on what they looked like after being mummified. We also put just an apple slice without any mummifying ingredients to see what the difference was between the two, natural rot versus mummifying.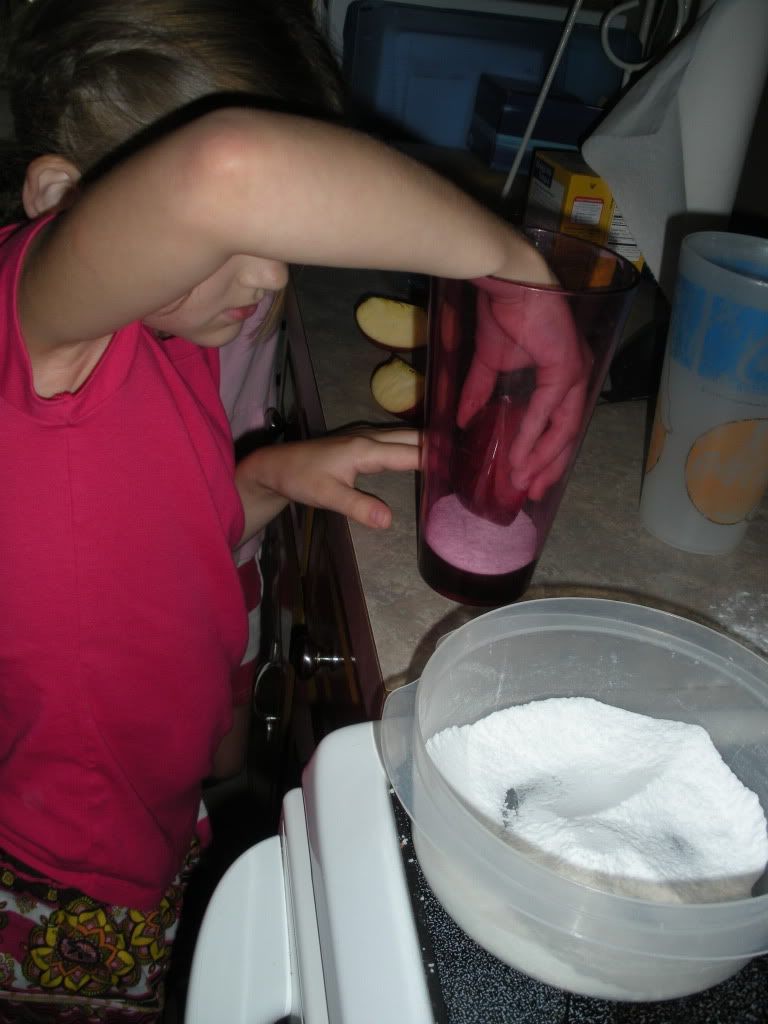 Mummifying and apple!
We splurged on some fig nut balls. I will be writing a post on Ancient Egyptian cooking, so I will write the recipe there soon and link it here. I didn't like these at all, but I'm not a big fig fan; they are creepy. The girls really liked them, though.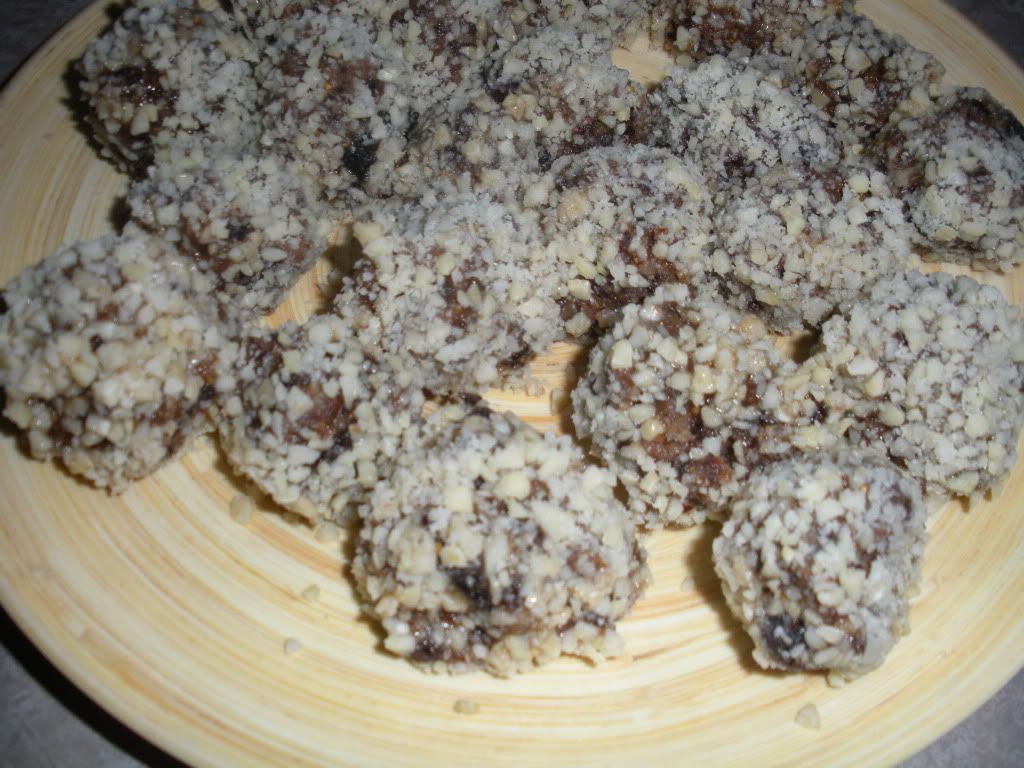 Fig nut balls
We decided to have an Egyptian feast! Grapes, apples, melons, figs, dates. I tried to get pomegranates, but they are out of season now.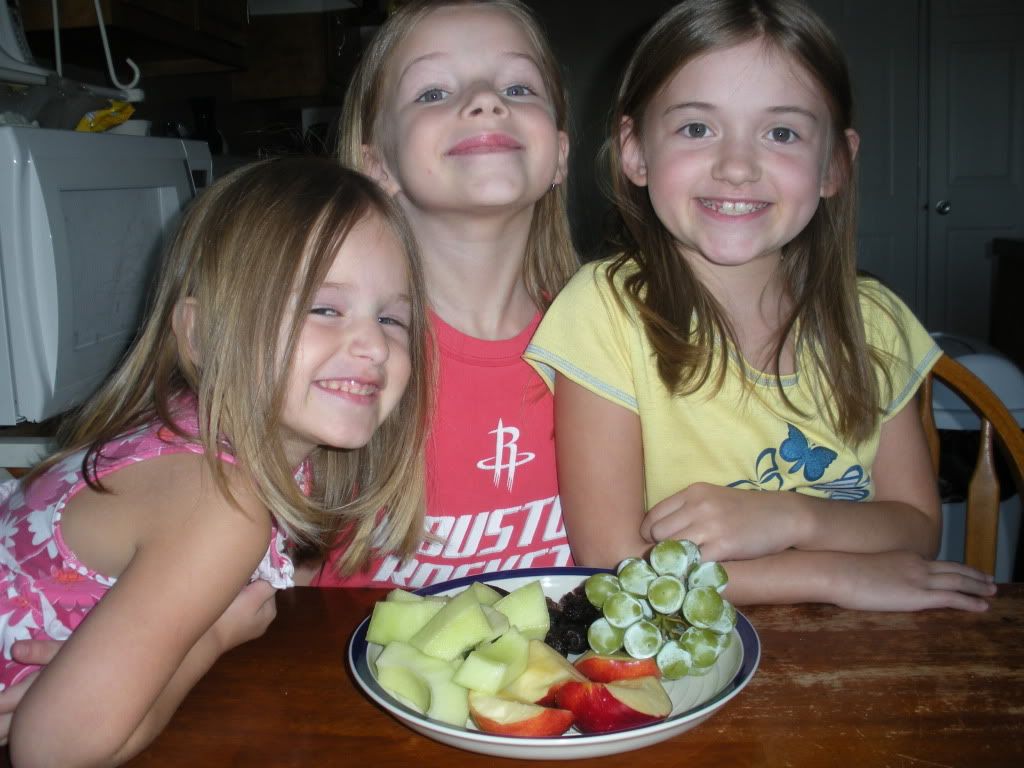 Ancient Egyptian feast! Yum!
Extras! Extras!
SOTW lapbook components
This link is now dead. Google Story of the World lapbook, and you should get some good results.
How a Mummy is Made
(scroll down to mummy)
All About Papyrus
(scroll down to papyrus)
Ancient Egyptian games
Video for weekly nursery rhyme




Julie