Sonlight Core B - Week 9 and SOTW Chapter 2
We had a fascinating peek into Ancient Egypt this week. The music just topped it all off for me. The girls loved the music too, and the photos of ancient Egyptian art and modern art/photos were great to tie it all together. We added quite a few books this week, but I'll add the ones we especially enjoyed. I highly recommend the Story of the World 1 Activity Guide to go along with Sonlight Core B! The activities help our family to mesh everything we are learning in our books together. We did some drawing, a Nile River replica, notebooking pages (including our spur-of-the-moment notebook page), along with games and music. Fantastic!
Notebooking
See links below in "Extras! Extras!"
Egyptian woman and pharoah coloring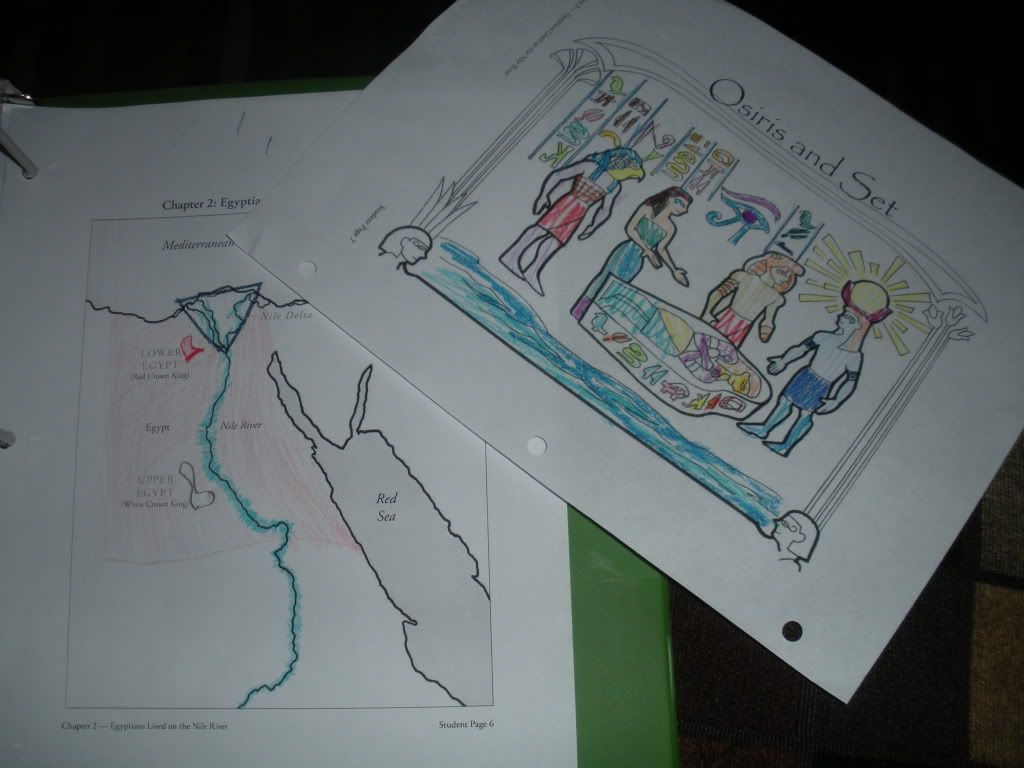 SOTW Osiris and Set coloring and mapping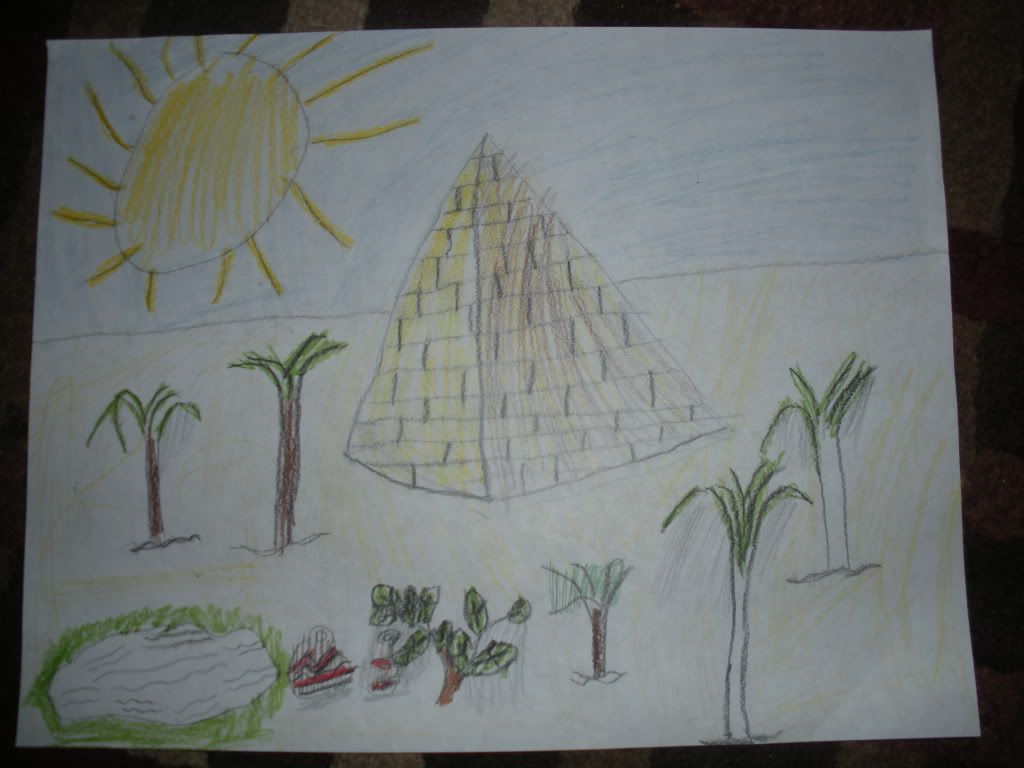 Coco's (8) Pyramid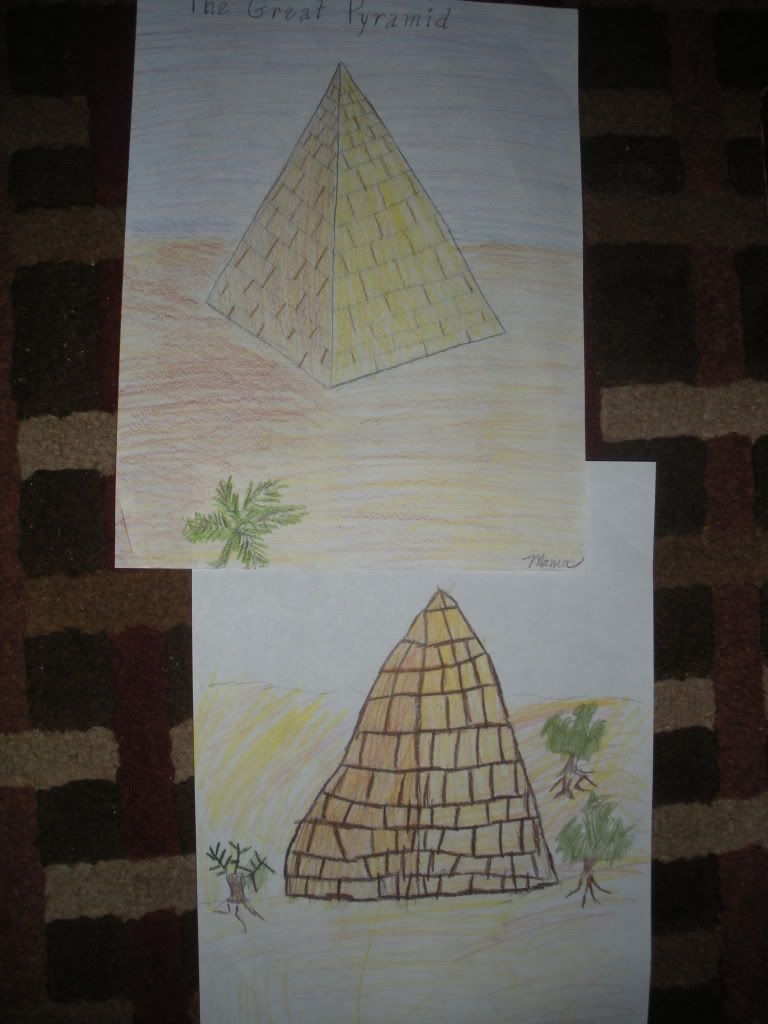 Bottom - Dreamer (7) and Top - Mama
Nile River minibook and homemade notebooking page
The girls decided not to put Narmer together with brads, as they want to be able to put it together again and again. I made a pocket for him to keep in our notebooks.
Narmer movable figure with pocket
Projects
We decided to do the Nile River model from SOTW this week. DH did it with them. I picked up a bag of grass seed for 4 dollars and an aluminum pan for 2 dollars. We'll use the grass seed on our lawn so it doesn't go to waste. Here is a before picture after the Nile flooded its banks. I'll update with a new post when the grass starts to grow, which reminds me . . . we better go water it again!
Nile River model after "flooding" its banks
Videos
Excellent Egyptian music with ancient Egyptian art
Extras! Extras!
Guide to Egypt Activities and Games
Egyptian People paper dolls
Nile River minit book
(Scroll down a bit)
Narmer movable figure
Julie