What riotous, clever fun
Gooney Bird Greene
is! Once again, we found the gold in a wonderful read aloud. Gooney Bird is a second grader who moved from China on a flying carpet with a cat consumed by a cow! In her "absolutely true stories" Gooney Bird charmed our girls' hearts from the beginning, from her wacky outfits to her outrageous (but absolutely true) stories.
Through a play on words, Gooney Bird Greene weaves hilarious stories for her second grade classroom that, after hearing the title, you think you know what the story is about, but you may have definitely misjudged. I won't tell you how on earth a 7-year-old girl flew on a flying carpet or the details about the cat consumed by a cow, I'll leave that for you to discover with your own children. This is a wonderful addition to your home library or just a quick read from the library! Check it out!
Download some wonderful
additions to Gooney Bird Greene
from Chelle's Last in Line blog!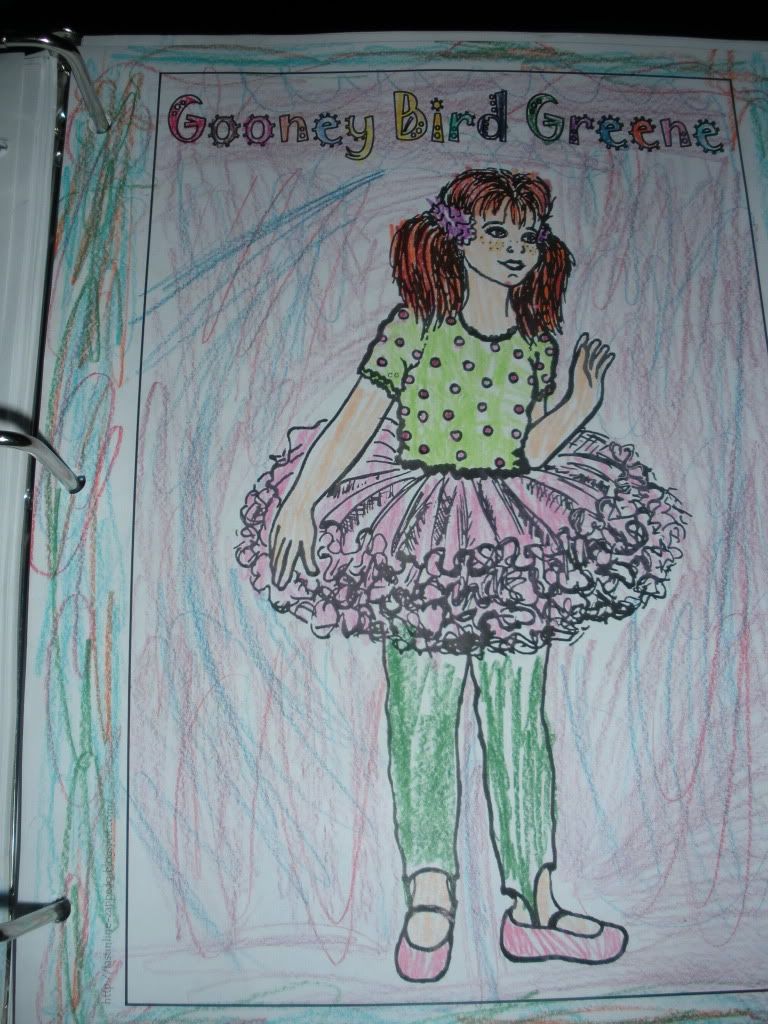 Sample of Gooney Bird Greene supplement
Julie