Mountain Born
is idyllic, serene, a bit raw at times. Although not going into extreme detail in the docking of tails, it was a bit shocking to our 2nd and 3rd graders. I didn't realize sheep were born with tails! Goes to say how much I know! ;) The language used is very flowery, descriptive, and at times hard to wade through. I found myself having to re-read bits not because the girls asked me to, but because I didn't quite understand what Ms. Yates was trying to say.
This is a story of shepherds on a mountain, their everyday trials, yearly traditions, and the quiet life they lead. They bring in a lamb (cosset) that has died, and the mother decides that possibly it has a spark left and proceeds to try bringing life to it. The lamb survives and the story proceeds about the son's relationship with the sheep.
We discussed the parallel between these sheep and Jesus, which was rich and rewarding for our family.
We did a few crafts and a few notebooking activities for the book! I've linked them here.
Sheep printables
For this sheep/lamb craft, we cut a rough sheep shape out of craft foam (we only had brown) and then wind black or white yarn around and around to plump the sheep up. The girls had fun doing it, and they loved playing with the results. They insisted their's be black because Biddy was black!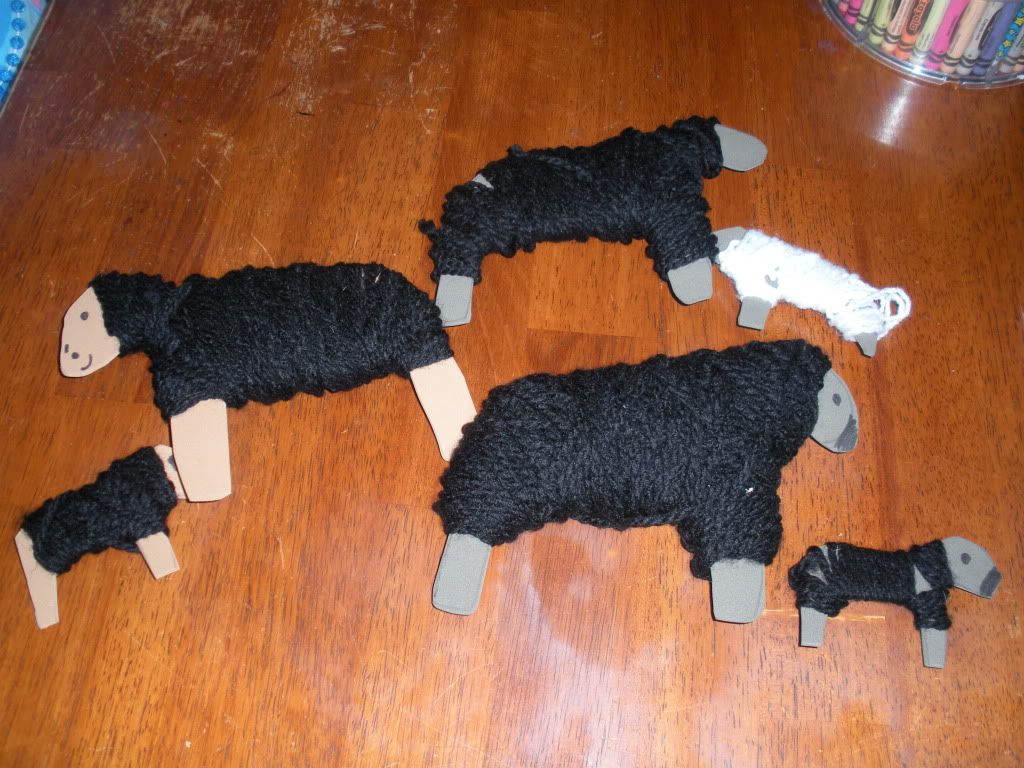 Wooly Sheep craft
Julie