We sang a cute little song to go with our pig craft. It goes to the tune of Hickory Dickory Dock.
Piggelty piggelty pop (make a pig nose)
The pig ate all the slop (make eating motion)
He eats and eats and eats and eats (make arms in circle, bigger and bigger, by belly)
Piggelty piggelty POP! (clap hands with pop!)
Pig crafts
PAINT DOUGH!
This open-ended art project is right down our alley. This was more involved than we usually go, but it was worth it, and I put the extras in the fridge in hopes of making another project. I made too much with 1/2 c of each of the ingredients, so I recommend the following instead.
1/4 c water
1/4 c salt
1/4 c flour
paint to desired color
Place all in squeeze bottle (empty mustard or ketchup bottles) and stir with long wooden spoon handle, then shake. Squeeze paint dough onto paper!
Dough Paint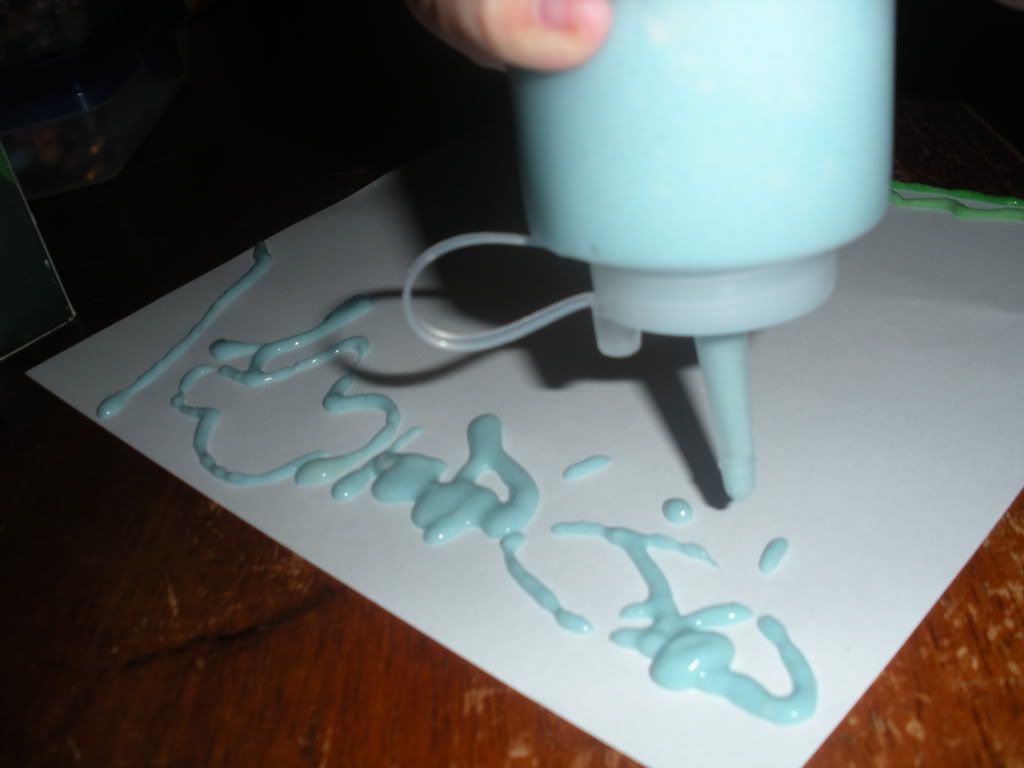 Squeeze the dough!
Beeps' (4) dough painting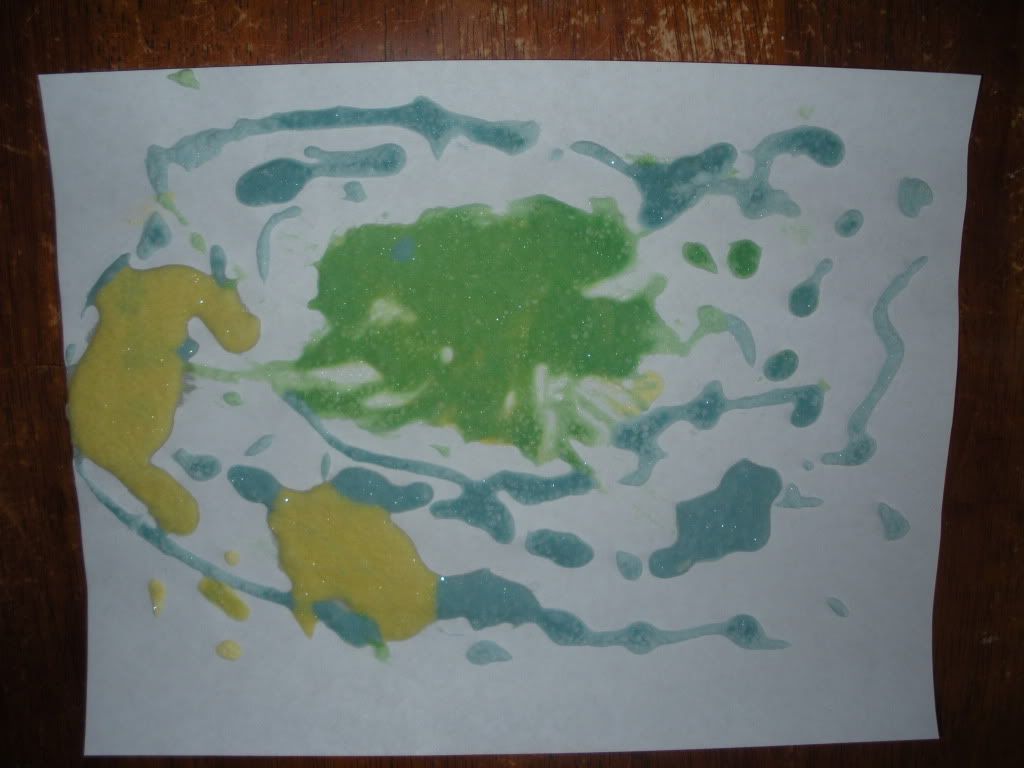 This is Beeps' dough painting after it dried. See the sparkles created by the salt?
Julie