What a great time we had at the farm! We went with our homeschool group, and the laziness of the day was absolutely restful. There's something about a day with nothing scheduled except sitting in the warm sun and smiling that is healing.
One of our fall farms in our area has every farm animal you could think of, a hay bale castle, dried corn "sandboxes," grind your own corn off the cob and feed to the animals, playgrounds, lawnmower train, corn maze, pumpkin patch with pick your own pumpkin, and a hayride. What more could you want in a day?
Here are the highlights of our fabulous day!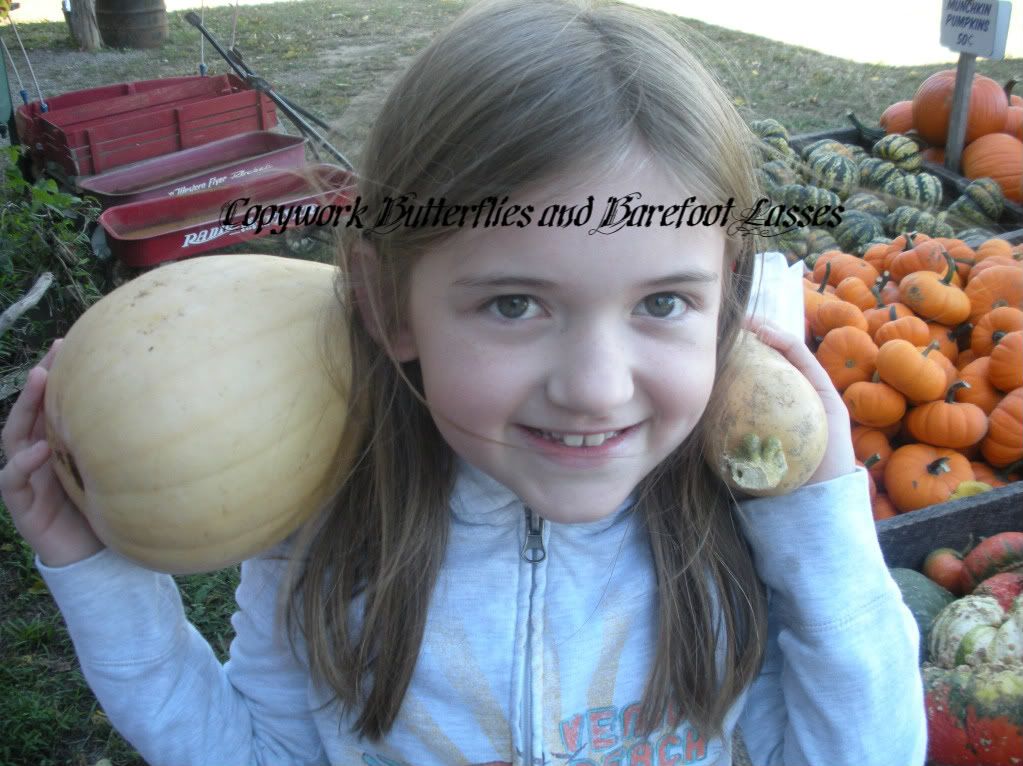 Coco holding neck pumpkin.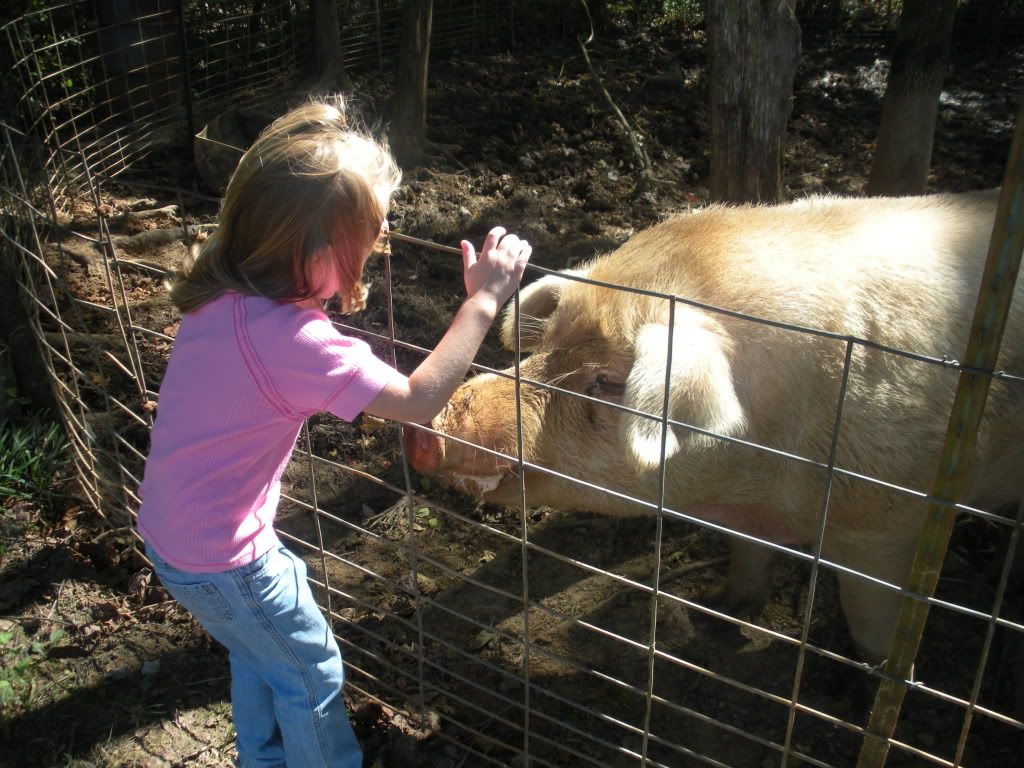 This enormous pig was a bit creepy with his deep oinks and foaming mouth.
Atop a hay bale castle!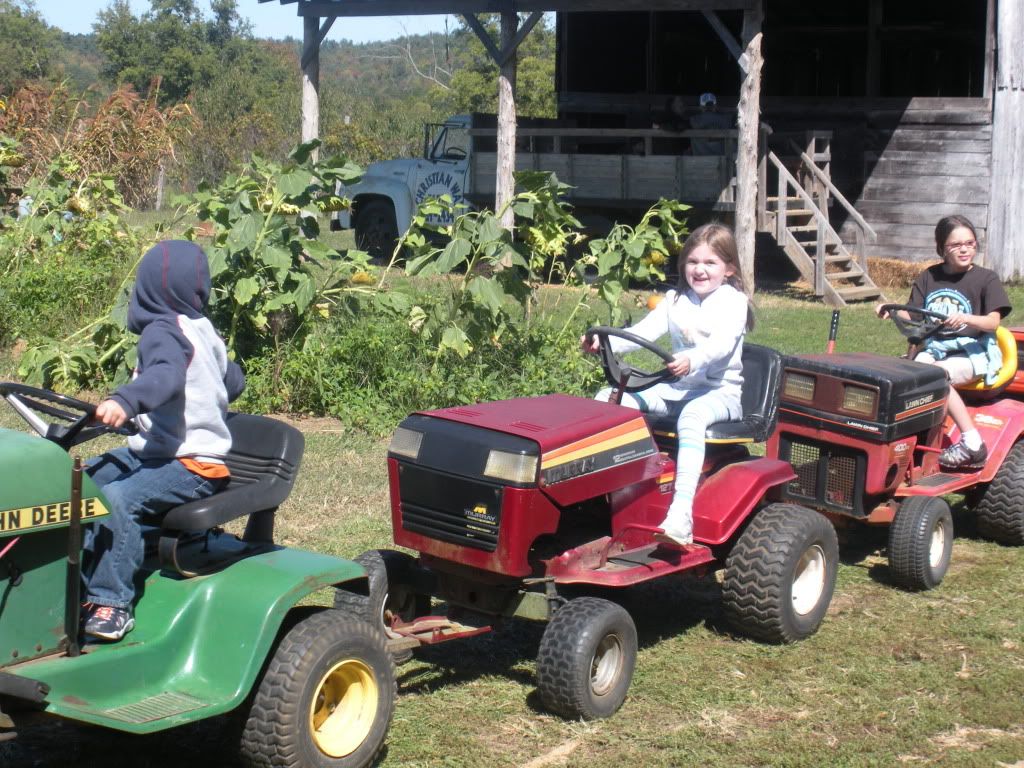 Riding the lawnmower train pulled by tractor.
Running in the corn maze!
Dried corn box. They loved this!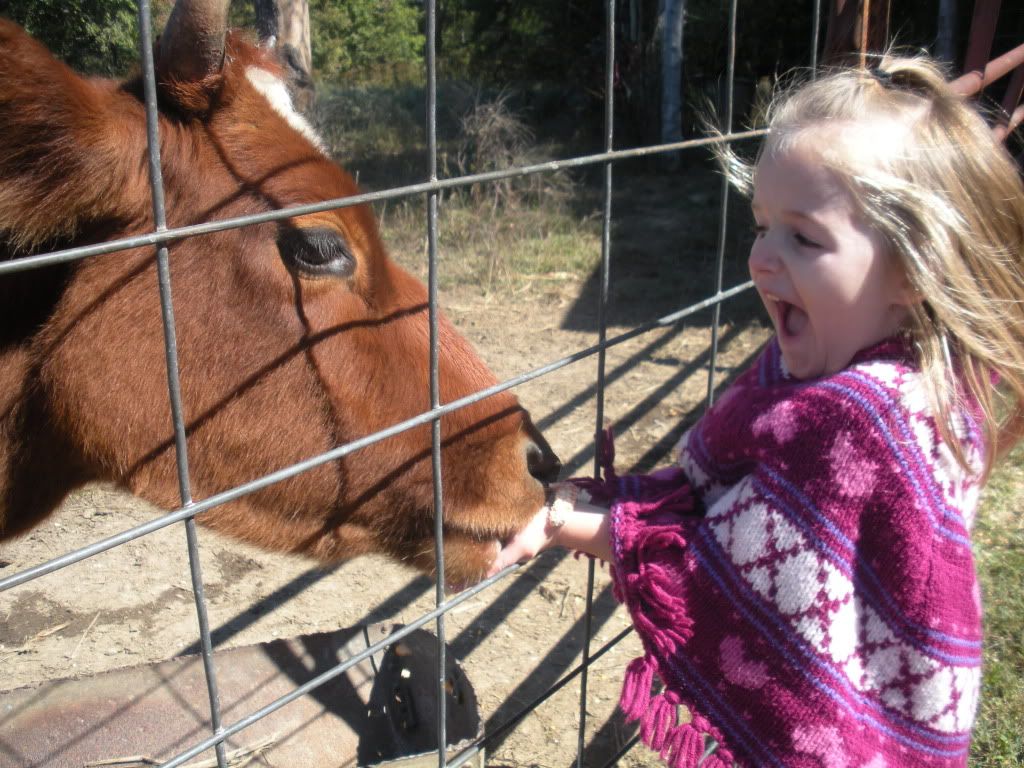 Feeding the calf thrilled her!!
De-corning (I made that up!) corn husks to feed to animals
Julie