Sonlight Week 18 and SOTW Chapter 16
I do apologize for the lengthiness of time between posts, but Christmas is happening! I know it is for many of you too. This week we focused on the Parthenon and went to the Parthenon replica in Nashville.
We had a great week of learning!
Notebooking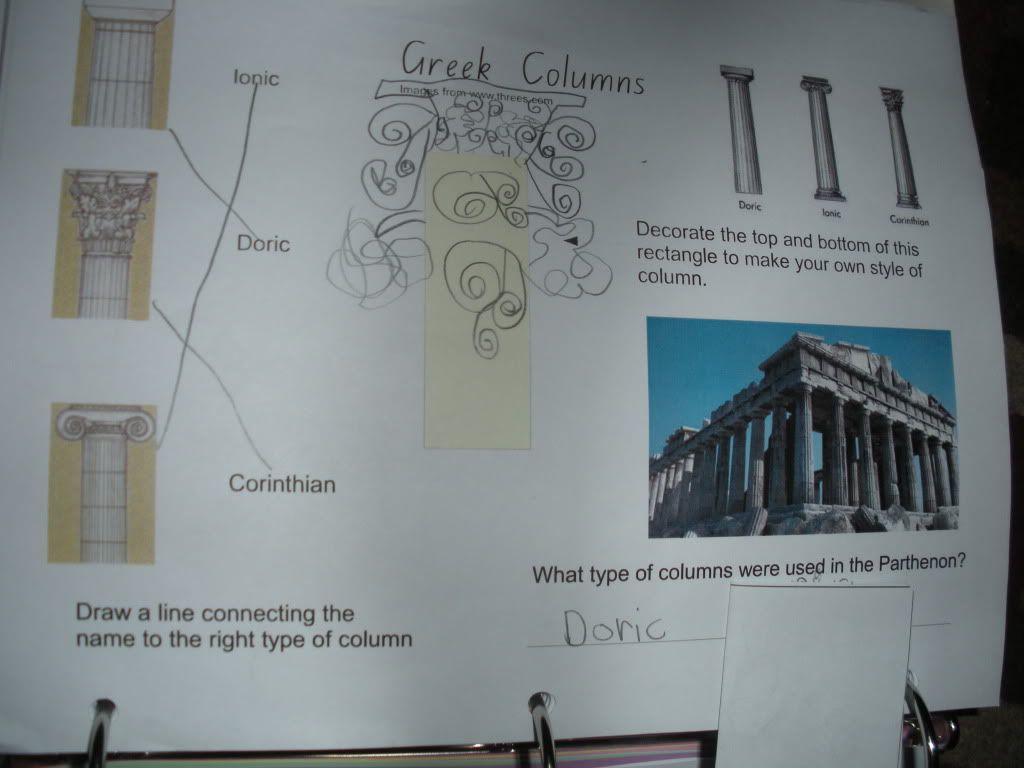 Column notebooking page; see where I got it below in Extras! Extras!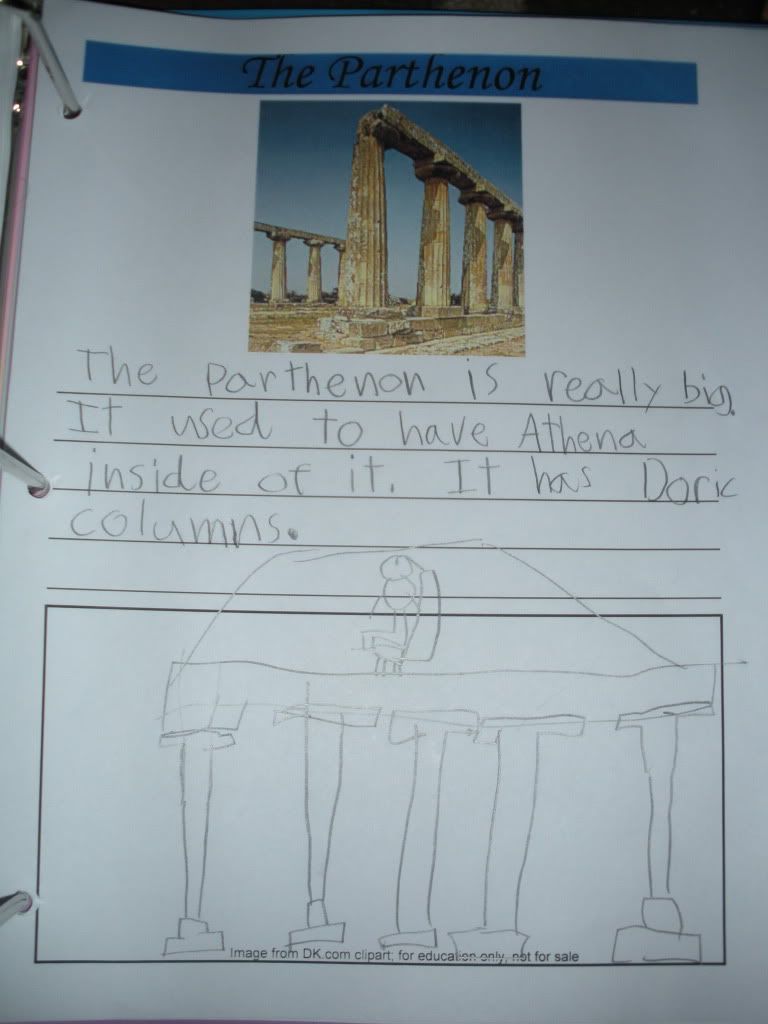 Parthenon notebook page I made; see link below
Activities
Try making an Ancient Greek mask out of
Crayola Model Magic
this week. We didn't get to it, but it would have been a good project.
We made Greek masks from
History Pockets Ancient Civilizations (grades 1-3)
instead. Here's how they turned out. We printed on regular paper, then glued it to a piece of cardstock.
History Pockets Ancient Greek masks
Extras! Extras!
Osing notebooking page (From Akebu to Zapotec)
SOTW lapbook
Greek column notebooking page **I think I got this from the Last in Line blog, but I can't seem to find it now! I'll keep looking...
The Parthenon notebooking page
BBC Ancient Greece
Julie