Sonlight Week 22 and SOTW Chapter 20 and 22
We focused on the Olympics this week. We watched some videos on the various sporting activities that were performed in Ancient Greece to give the girls a frame for what each activity entailed. Using some printables from Homeschool Share, we notebooked the events.
Notebooking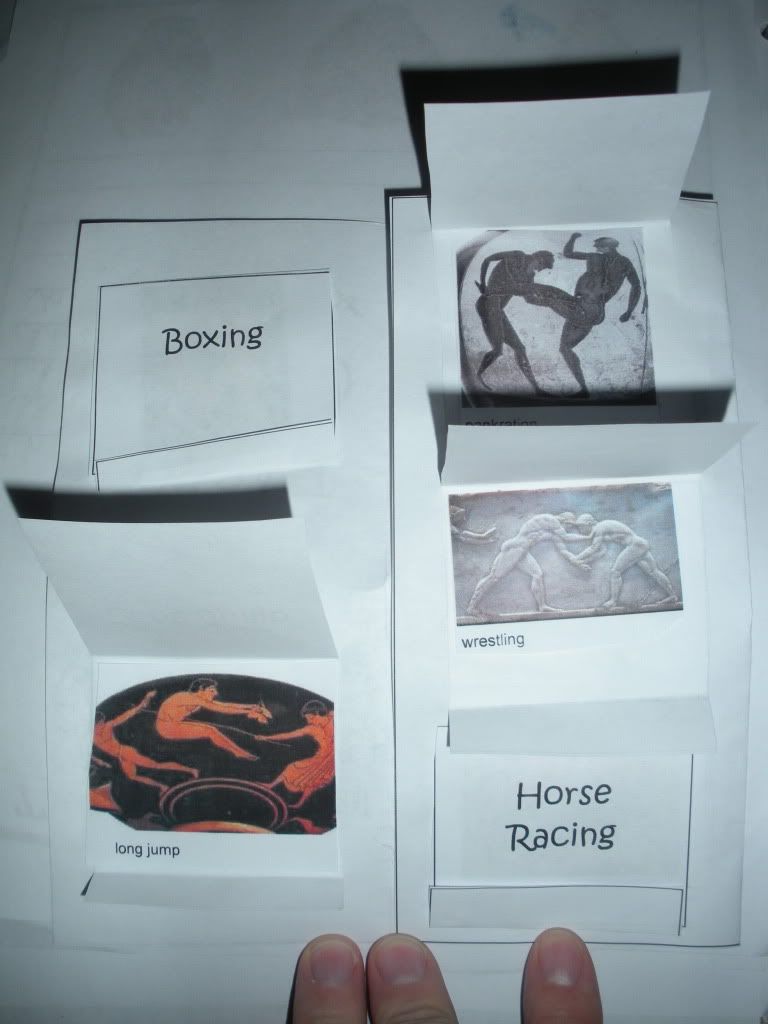 We used a lapbooking component for our notebooking activity this week. See link below. I used Google Images for pictures of Ancient Greek Olympics
Activities
Honey and Sesame Fritters
1 c flour
1 c water
2 spoons honey
Oil for frying
1 spoon baked sesame seeds
Mix the flour, the water and one spoon of honey and make a dough. Heat 2 spoons oil in a frying pan and pour ¼ of the mixture. When it thickens turn it upside down 2 -3 times to fry it in both sides. Prepare 3 more fritters following the given instructions. Serve them hot, pour over the rest of the honey and dredge sesame seeds over them.
Extras! Extras!
Olympic lapbook component
Julie