Sonlight Week 28 and SOTW Chapter 24


Notebooking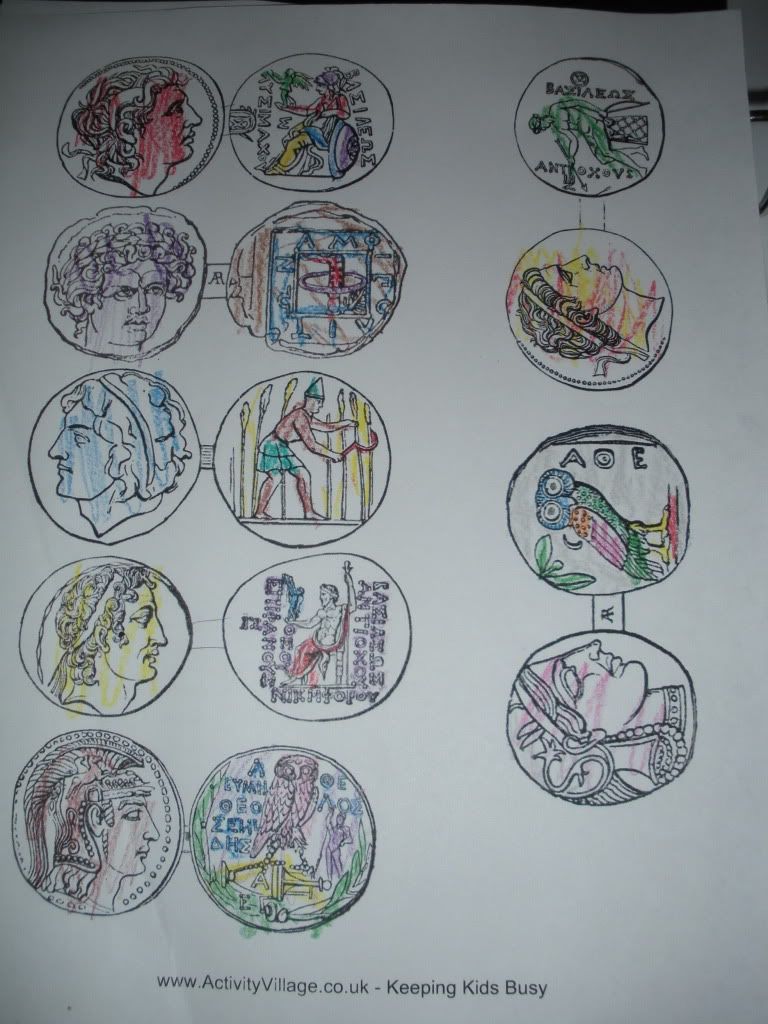 Greek Coins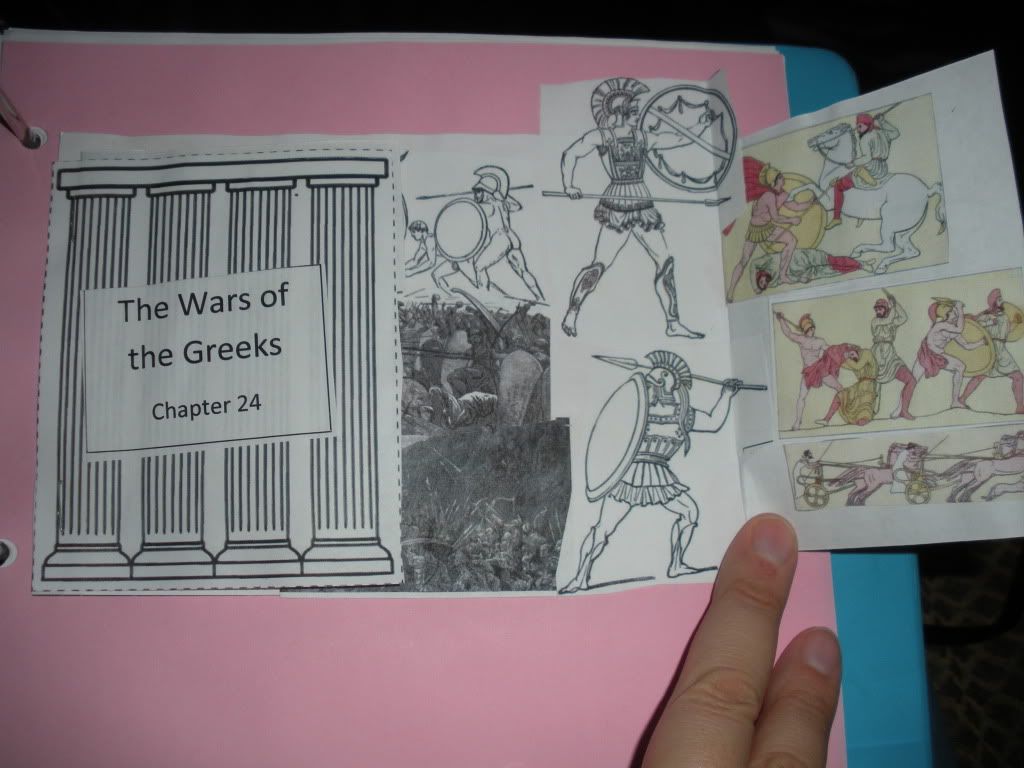 Chapter 24 SOTW lapbooking
Activities
Make Worry Beads
When a problem arose, the Greek people used worry beads. When a problem arose, they took out the beads. Placing them behind their backs, they counted the beads two by two. Cut a 24-inch piece of yarn. Fold yarn in half on desktop. Cut five 4-inch pieces of yarn. Fold pieces in half and wrap around center of longer piece. Pull ends through the loop and tighten. Thread the beads on each side of the five tied on pieces until you have beads 4-inches up each side. Tie ends together to make a necklace. This would be a good time to discuss casting your worries on Jesus, which these people obviously didn't do.
Make or Purchase Baklava:
2 lbs. Chopped walnuts, 1 tsp. cinnamon, ½ tsp. ground cloves, ¾ lb. Butter, 1 lb. Pastry sheets phyllo, ½ pt. Honey, ¼ tsp. lemon extract, 1 lb. sugar, juice of ½ lemon.
Combine walnuts and spices. Melt butter, removing salt until butter is clear. Brush bottom of 10 X 14-inch pan with melted butter. Place 1 pastry sheet over butter. Brush with melted butter. Repeat 3 times; sprinkle fourth pastry layer with nut mixture. Repeat process until nut mixture is all used. End with four layers of pastry brushed with butter. Cut into diamond shapes. Bake at 300 degrees until golden brown. Boil remaining ingredients to make syrup. Cool. Using spoon, pour syrup very slowly over baked Baklava.
Extras! Extras!
Greek Coins
SOTW lapbook
Julie