Sonlight Week 31 and SOTW Chapter 29


Notebooking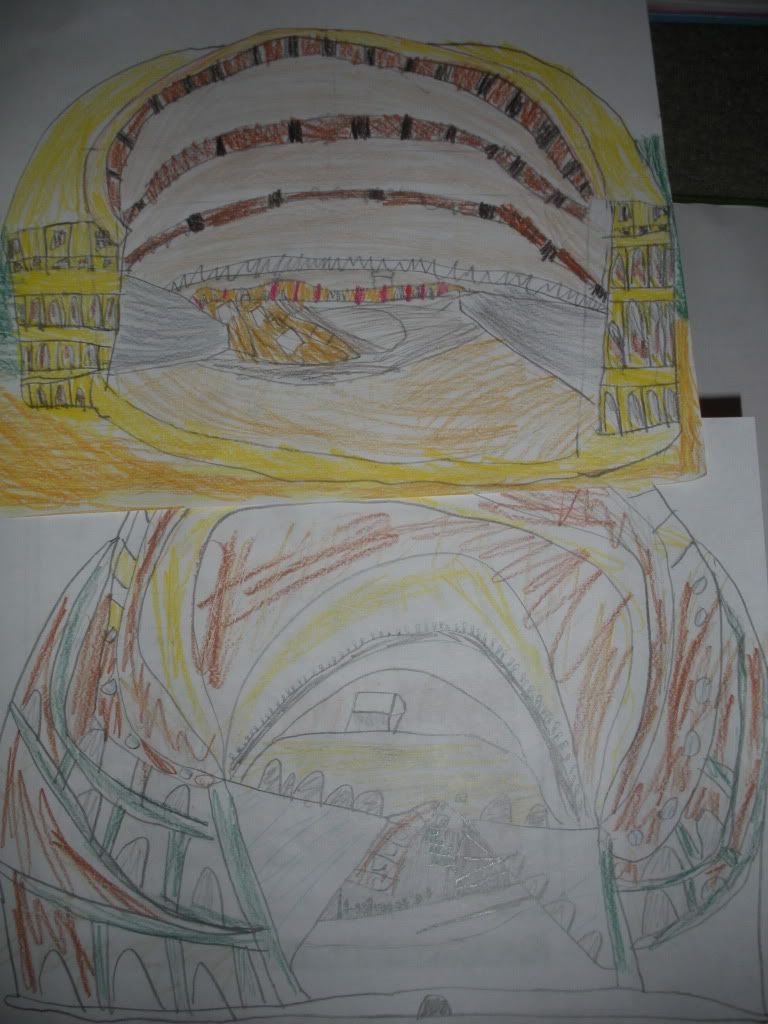 Colosseum sketch using Draw and Write Through History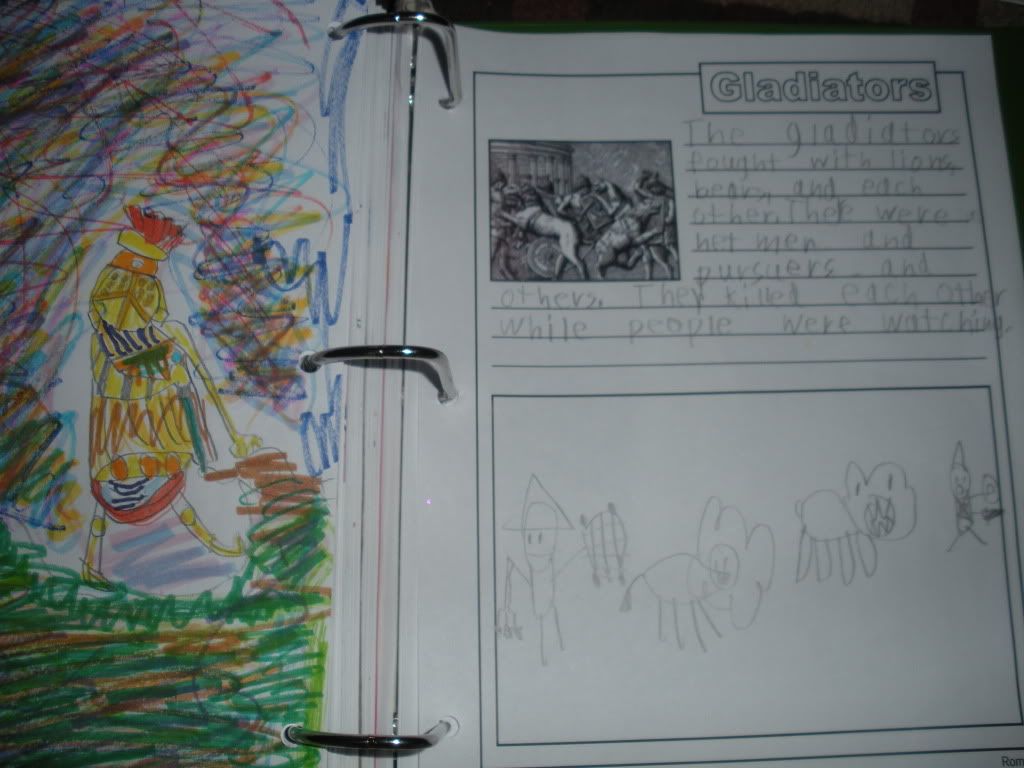 This gladiator drawing used Draw and Write Through History. The gladiator notebook page is from a purchased set from NotebookingPages.com
The top gladiator is Dreamer's (7), and the bottom is the gladiator I drew to help guide her in her own drawing. It turned out beautifully!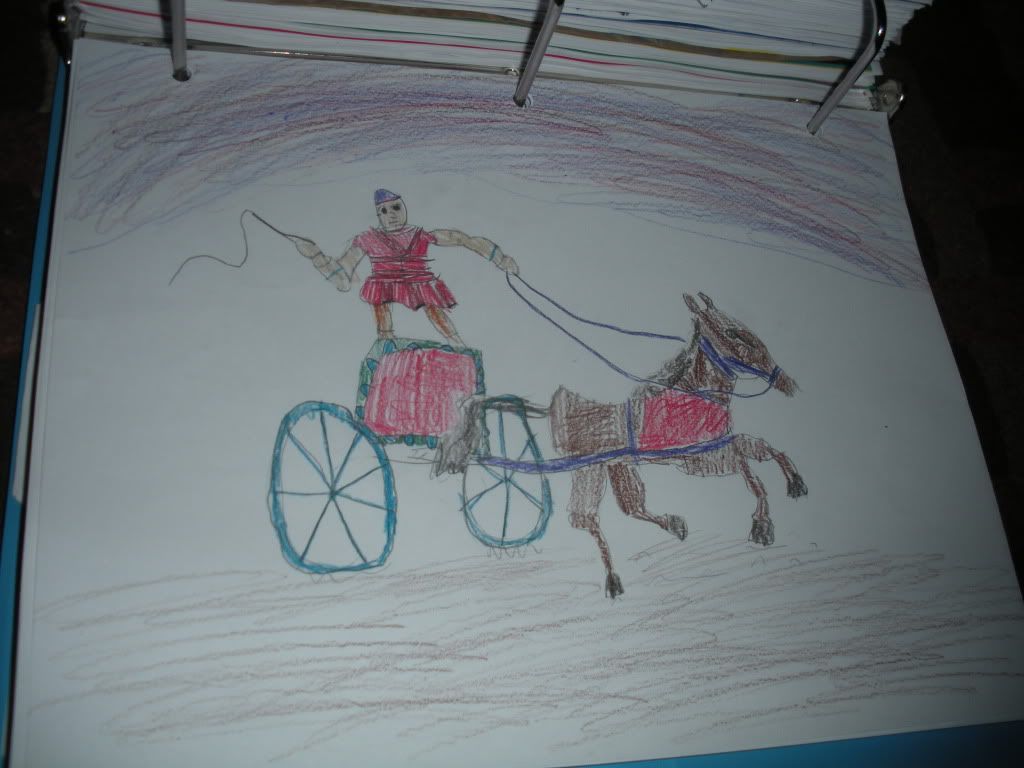 Dreamer's (7) drawing of a charioteer.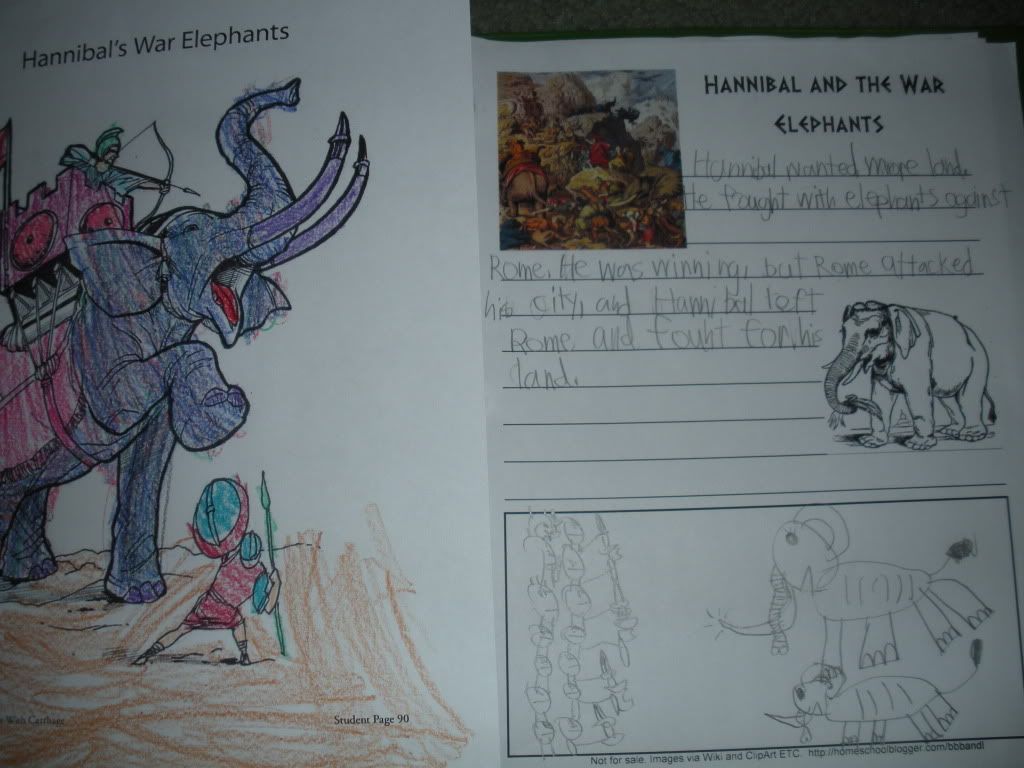 Coloring page on left is from SOTW AG. Hannibal notebook page on the right is one I made; see link below for free download!
Activities
Make Roman Libum!
1 cup plain, all purpose flour
8 ounces ricotta cheese
1 egg, beaten
1/2 cup clear honey
Sift the flour into a bowl. Beat the cheese until soft. Stir it into the flour along with the egg. Form a soft dough and divide into 4. Mold each one into a bun and place them on a greased baking tray. Heat the oven to 425° F. Bake for 35-40 minutes until golden brown. Place the warm cakes in honey so they absorb it.
Make a Laurel Wreath!
Simply cut the ridged edge off a paper plate; discard middle portion. Cut leaf shapes from green construction paper and paste onto the rim of the paper plate.
Extras! Extras!
Rome Videos
Lost Empires: Romans
Boudicca's Revolt
Julie