After reading the nursery rhyme
Peter, Peter Pumpkin Eater
, I decided to flesh it out with a few hands-on activities. We made pumpkin pancakes, which coincidentally don't work if you try to make them into muffins (yuck!), and we did some Kindergarten notebooking.
My Kindergartener saw our older girls notebooking and enjoying it, and she begged me to do notebooking with her. Here are some ideas I came up with!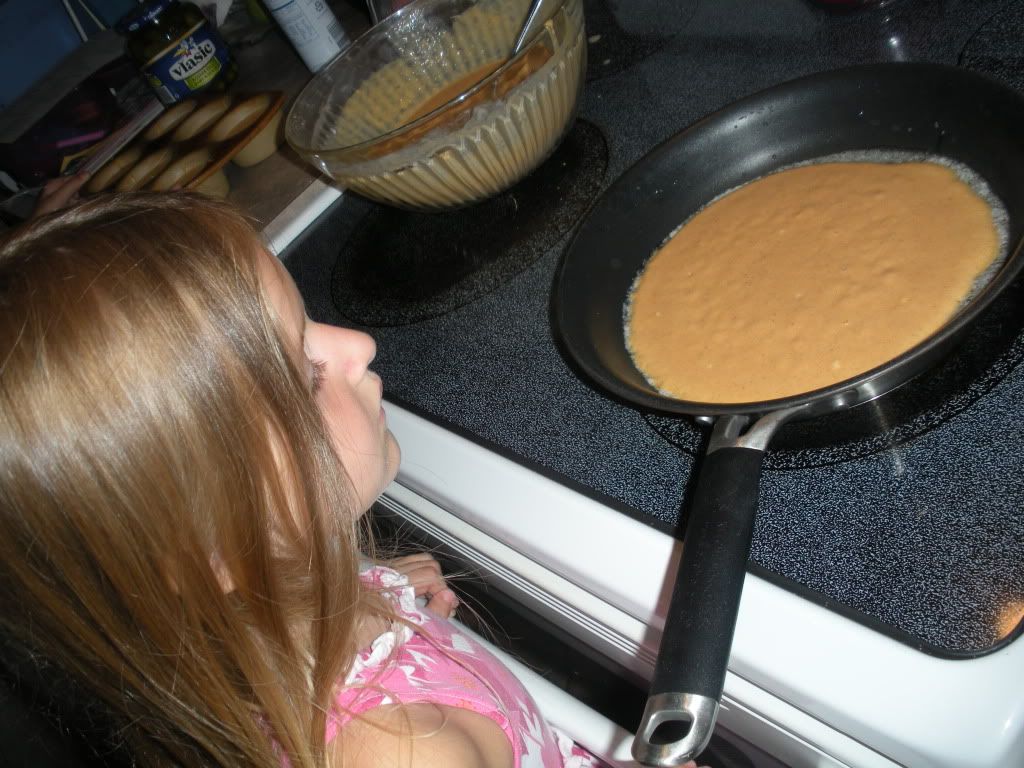 Pumpkin pancakes!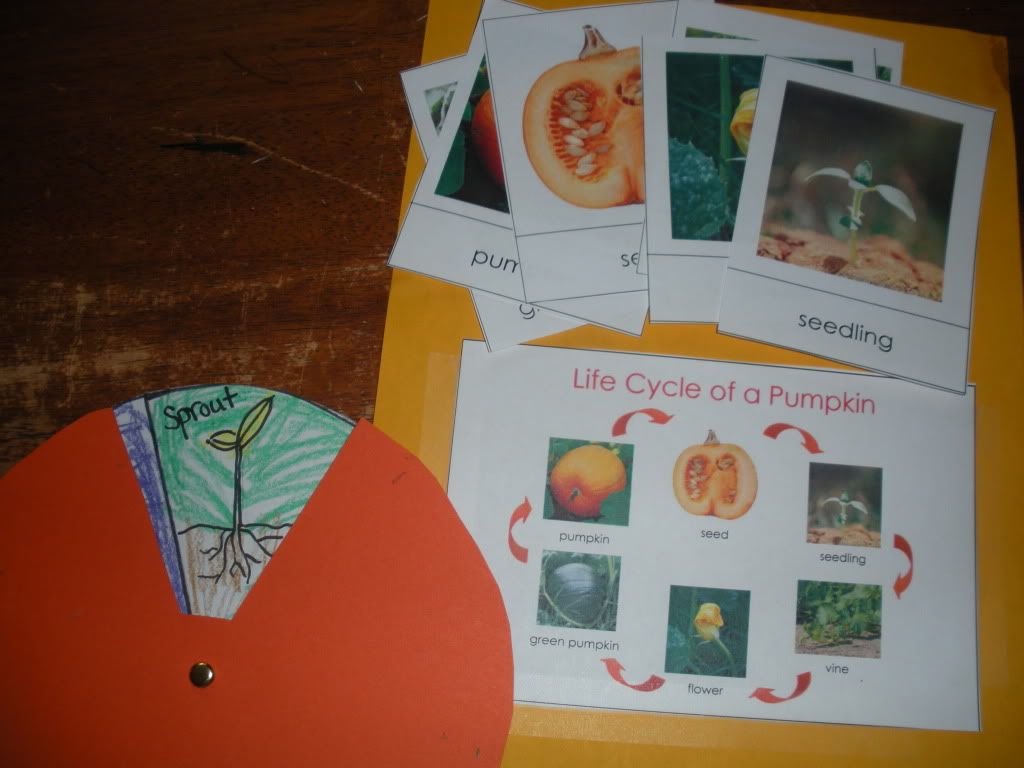 Pumpkin Cycle Notebooking
For the circle book, I drew the stages of a pumpkin, outlined it with a Sharpie, and Beeps (5) colored it. Then I attached the orange sheet with a cut out (make sure you don't cut to the center, but leave enough paper in the middle to affix the brad; see photo). She loved this!
Life Cycle of a Pumpkin cards
Julie