We are using Sonlight Science D this year. Included with this package is the Real Science 4 Kids Level 1 Biology text. We are really loving this book! I like it so much, I am thinking of purchasing the other texts in this series. I have wanted to expand on our science notebooking, and we did pretty good with it this year. I have been using Pinterest to get my creative juices flowing, and I think it is working so far.
One of the projects we have done is to create a classification mega book of the five kingdoms. I was so impressed with the retention the girls had after making this book. I bought two large posterboards and cut them in fourths. These became the pages of our mega book. I pulled up some Wikipedia images for each of the kingdoms for the girls to draw the different bacteria, amoeba, etc.
We used
this idea
to attach all our pieces together to form a book.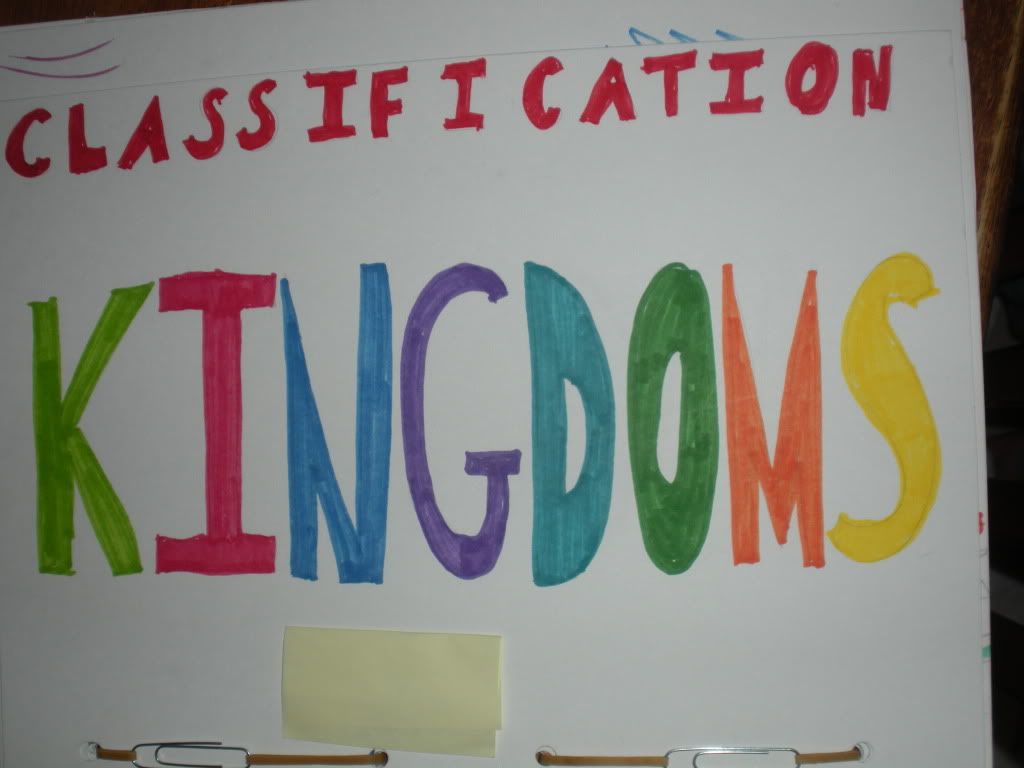 This is the top cover of our mega book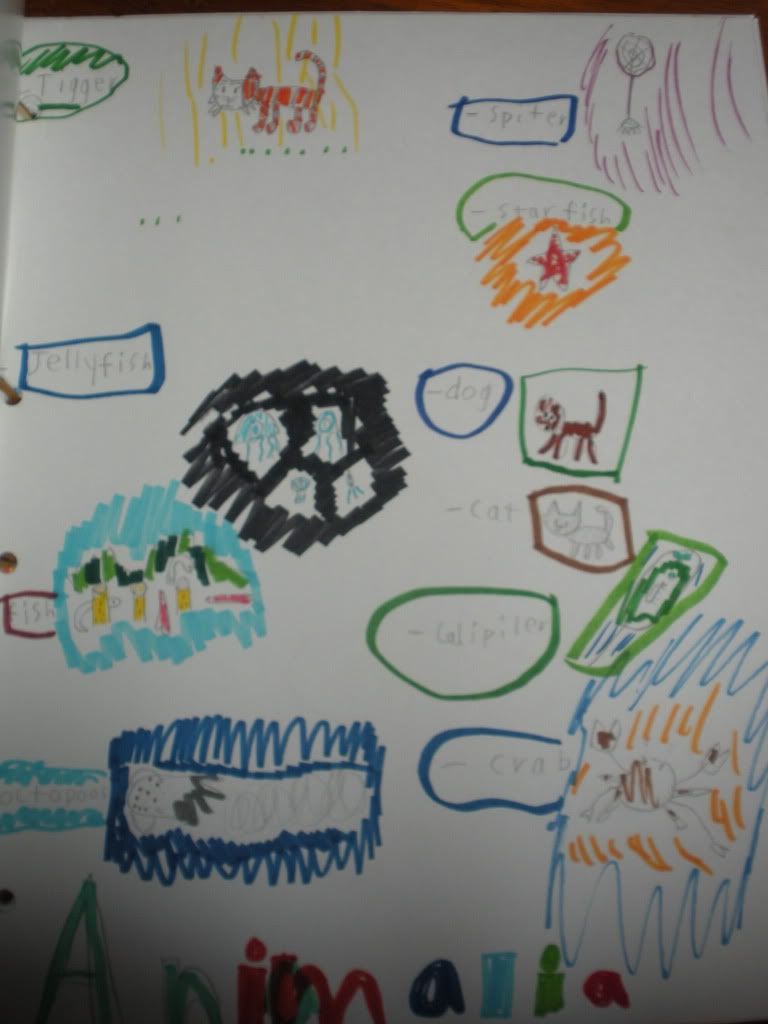 This is the Animalia page. DD9 drew all the representative animals on this page. Lots of color!
And the Monera page.
Plantae kingdom
Fungi Kingdom page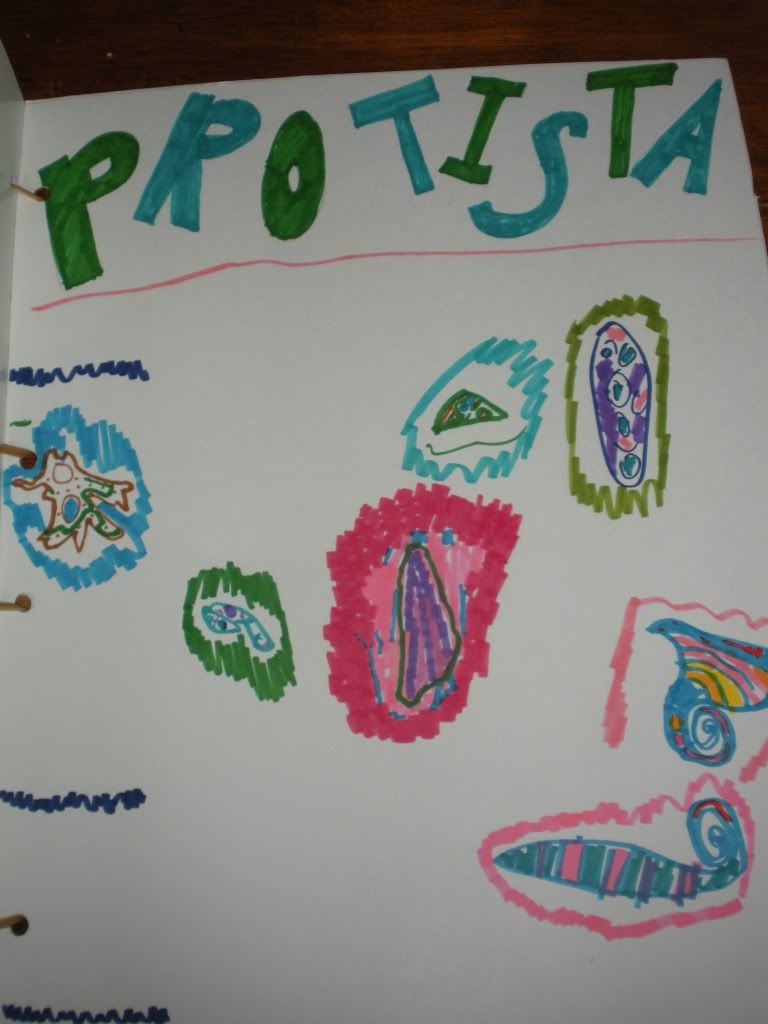 And . . . Protista
Julie