Since we're diving into American History this upcoming school year, I wanted to add a state study. So for the first part of our 2-year American History study, we'll take a look at the states that entered the union through 1850. Then the year after that, we'll do the rest.
I went ahead and printed
these pages
by Jimmie of
Jimmie's Collage
and
The Notebooking Fairy
. To make our notebook manageable, I printed her 2 notebook pages front and back sided, added plain cardstock for the front and back of the book (letting the girls decorate it themselves to make it their own), and had it spiral-bound at our local office store. I had them add the clear plastic page protectors on the front and back to make it more durable.
This is what I plan to do with this simple study:
Read inThe United States of America: A State-by-State Guide and find the state and all previously learned states on a map.
Work on our State Notebook (see above) and find all states learned on map. I have made PDFs of state seals, state birds, state flowers, and state quarters to simply print on sticker paper and stick into the notebook for added fun. See the end of this post for links to those free resources.
Begin designing a postcard or travel brochure of the state. I plan to store this in the notebook, but not sure how it will work, as 50 extra pieces of paper in the spiral bound notebook probably won't work. I may end up putting it all in a folder and just storing it beside the notebooks. Don't forget to find all states learned on map.
Finish the postcard or travel brochure if not finished, and once again, find the states on a map.
Finally, my favorite part, make a recipe from American Grub.
I think our children will enjoy this, and my intention is they learn where the states are and a general sense that they all have certain seals, flowers, flags, birds, and quarters. They definitely can be printed on regular paper and cut and pasted instead of sticker paper. I find the sticker paper to be rather expensive.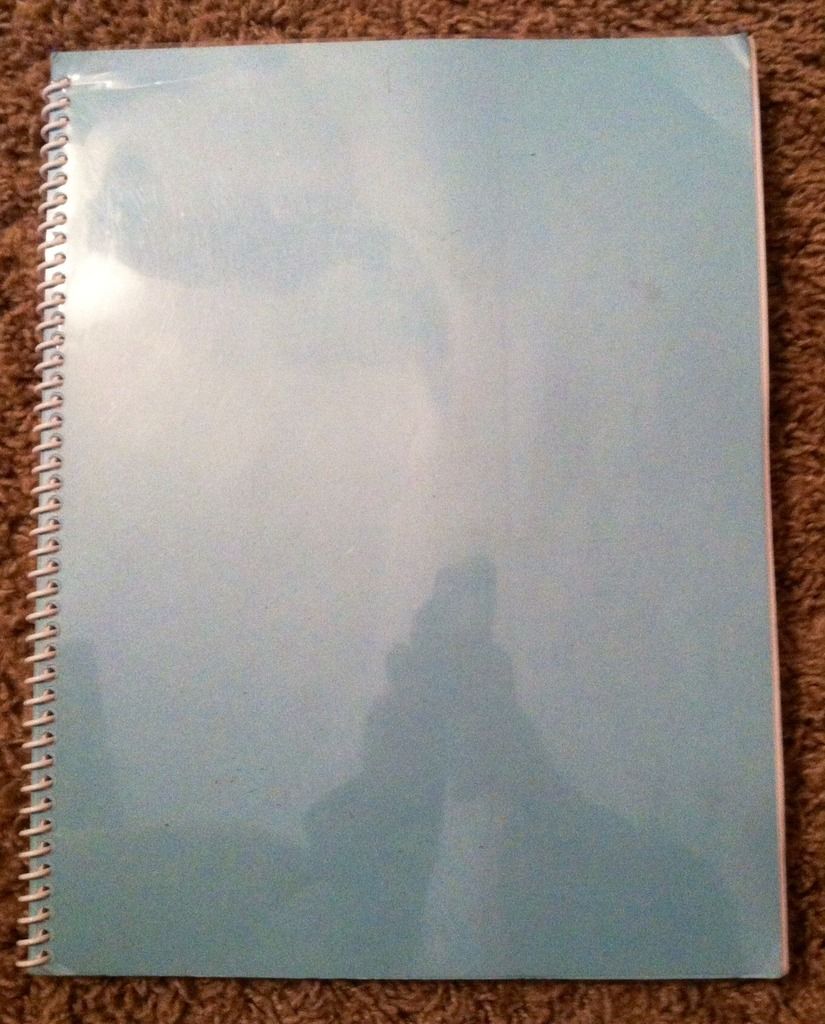 Front of spiral-bound notebook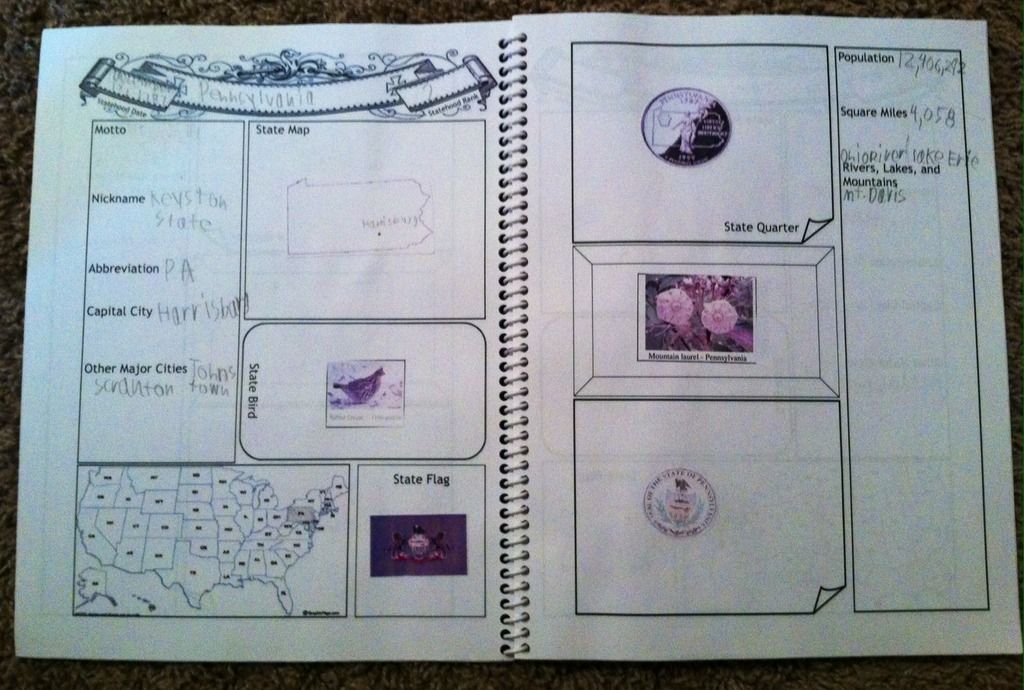 Inside of notebook.
Freebie Links!
State Bird sticker sheet
State Seal sticker sheet
State Quarter sticker sheet
State Flower sticker sheet
State Flag sticker sheet
State Map sticker sheets
Julie