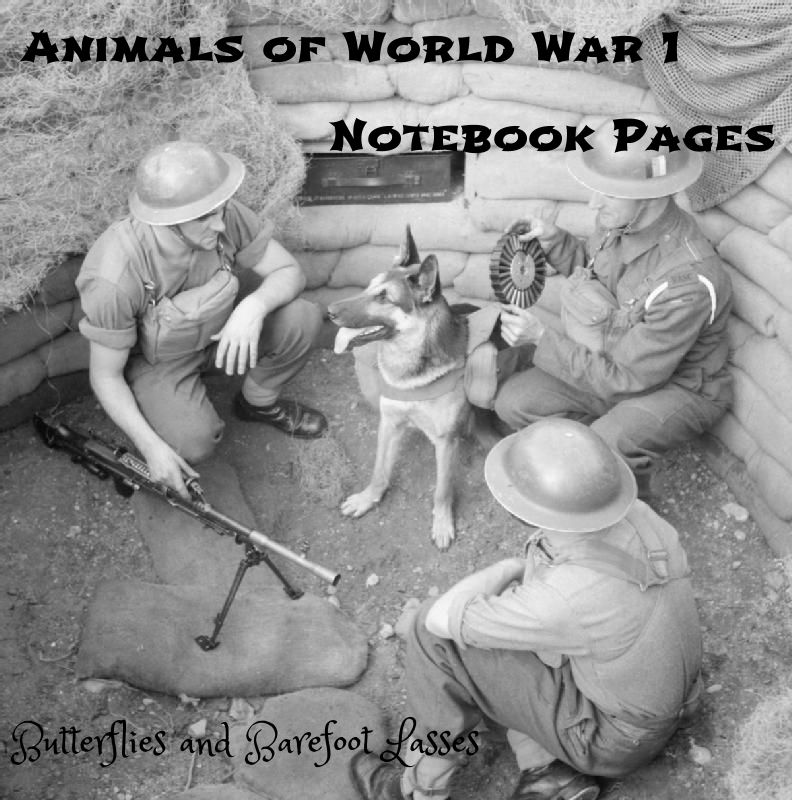 As promised, here are the pages for animals of World War 1. Just fascinating! I hope you and your children like them.
I was inspired to do this set of pages by the film,
War Horse
, which was heart wrenching and wonderful. It's rated PG-13 for the war scenes, and I did let my kids watch it. It was a bit much for my youngest, who is 6, though. She is also extremely animal sensitive, and I don't recommend it for children of the same temperament.
This set has 20 pages from horses and dogs to glowworms. I was surprised during my research not only with the statistics, but the types of animals and the jobs they actually did. I learned a lot, and I hope your children do as well.
Enjoy!
Animals of World War 1 notebook pages
Julie