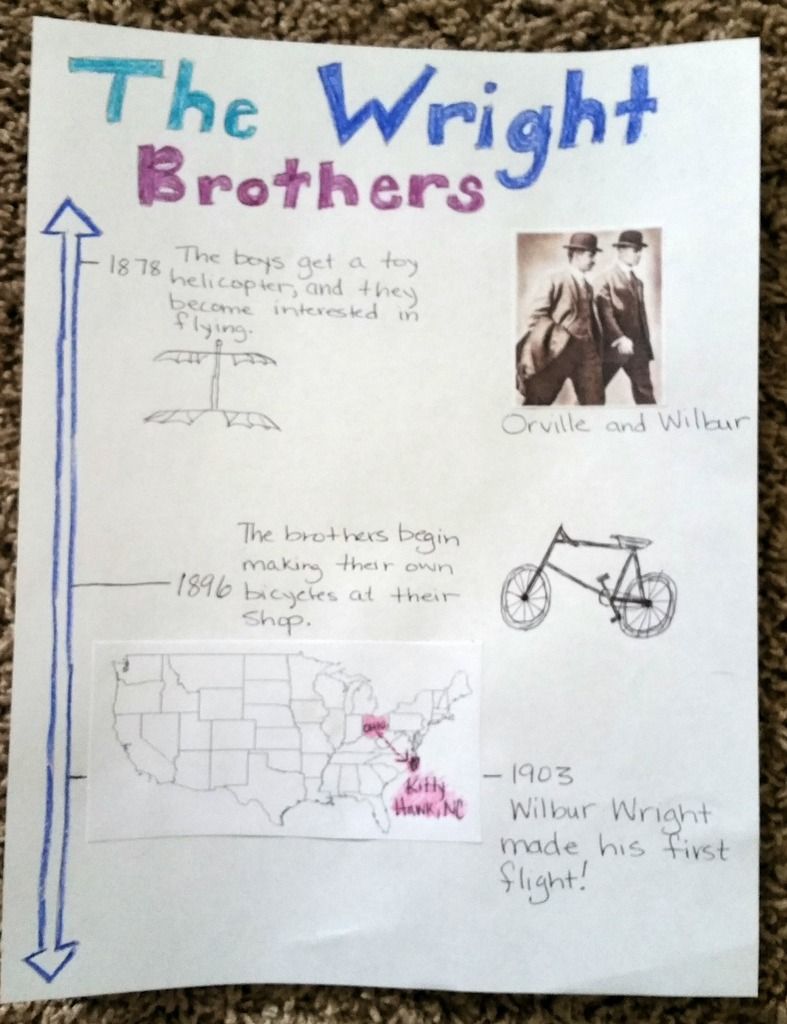 Here is a homemade page to hopefully inspire you. My girls seem to take more pride in their notebooking if they make it themselves, even if they have step-by-step directions. The completed product will look different than my example, and that's the beauty of it! I hope you like it!
If you would like a more complete unit, check out my
Wright Brothers Notebooking Unit
.
Julie