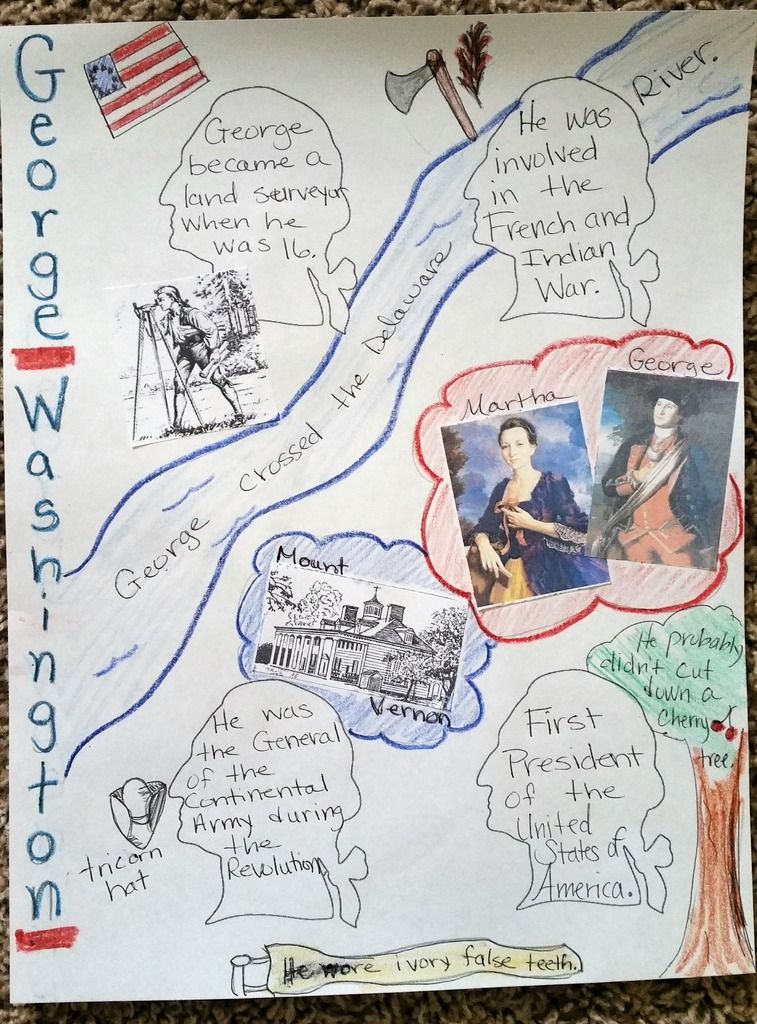 Here is the next in a series of homemade notebook inspiration. At the bottom of the page, I shaded in the flag before the ink was dry, thus the smearing. I've made a base page that includes the page with silhouettes of Washington and the other printable clips if you desire. See link below for those.
I've been making up these pages myself as examples for a co-op class that we attend. We have done some premade pages, and I just feel that these homemade ones stick more with the kids, as they become their own creation.
Stay tuned for more ideas!
George Washington base page for notebooking
Julie