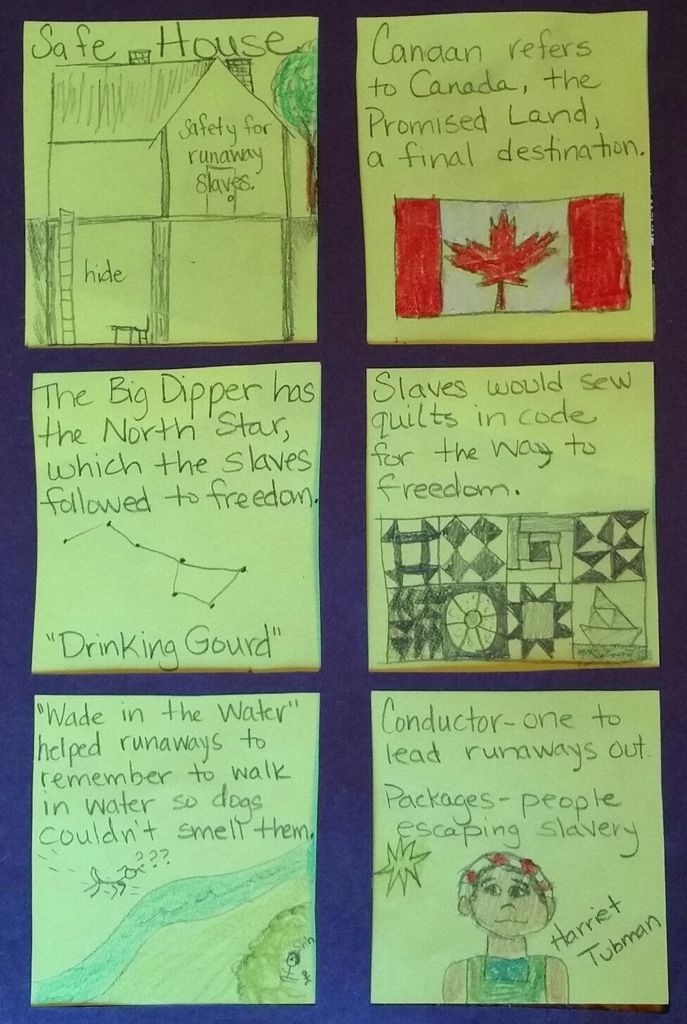 I searched online for an Underground Railroad page we could make, and I saw a lantern like this, but it wasn't homemade and had typed material in the windows, which would have been great for a middle school project. I needed something for 3rd through 5th, though.
After thinking on it awhile, I decided to highlight some prominent vocabulary associated with the Underground Railroad. The quilt is actually a "reproduction" of real code quilts made by slaves. For "Wade in the Water," I drew a stick dog with question marks and the slaves' footprints with the slaves hiding in the bush.
PS: Contrary to my family's belief, this isn't a Tardis from Dr. Who! Haha!
Julie