Since the cool-down of fall, we've been getting out a lot more often, and it is calming to my nerves. Recently we went to a nearby pond and drew anything we pleased. We only walked a quarter of a mile, but it took us 2 hours to get out of there. We lost track of time. I rarely do this, but it was worth it.
Here are some examples of what we did that day!
Leaf drawing and identification and some insects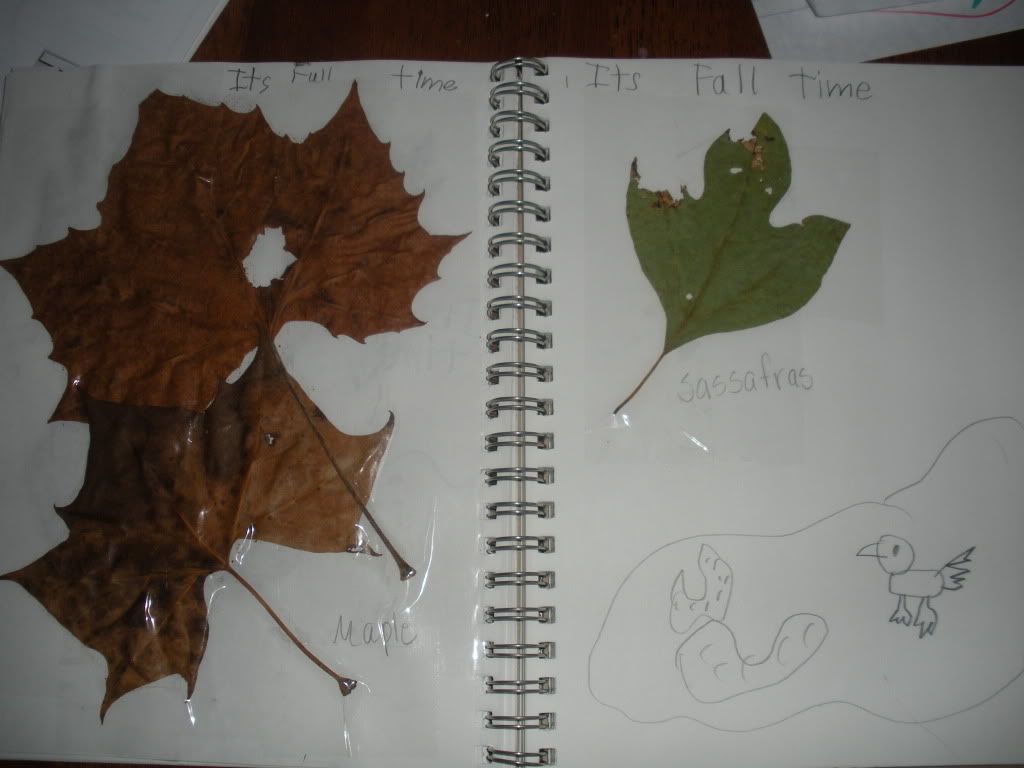 Leaves covered with packing tape to keep intact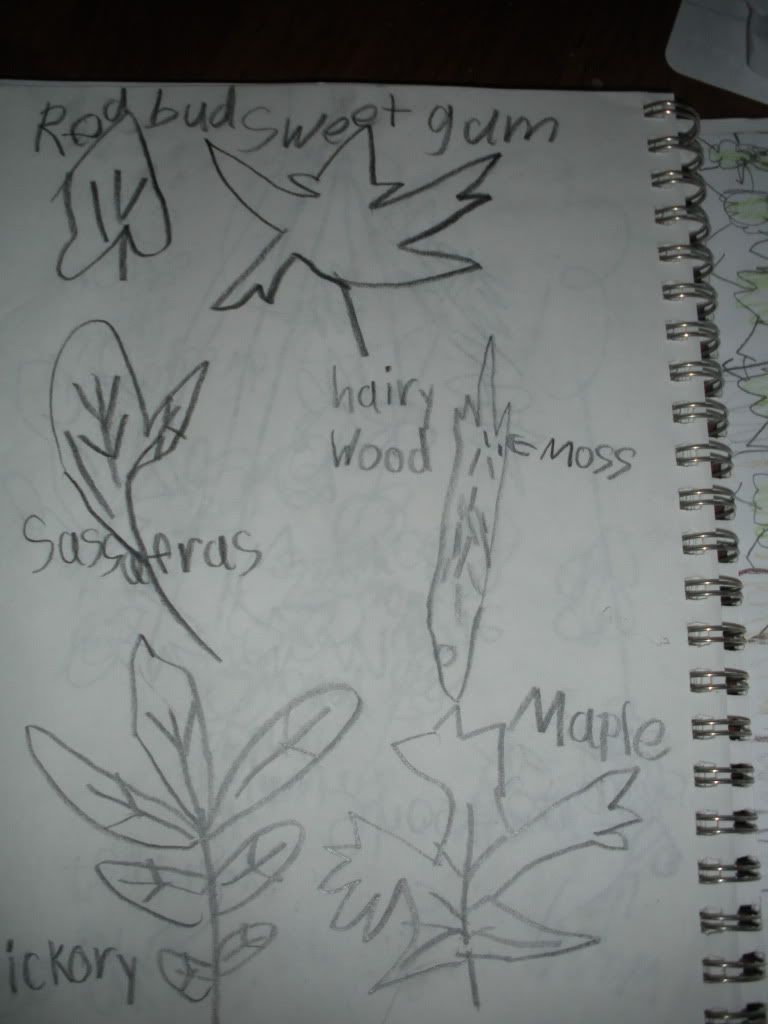 Leaf identification and drawings
I hope we gave you some inspiration for your own notebooks!
Julie